This post comes to us from Melinda, a romance reader and freelance editor. Find her at @melindaedits on Twitter!
***
Going to a book conference can be overwhelming for multiple reasons – knowing that you're going to be in the same space as authors you admire? Overwhelming AF! Trying to talk to them!? Ack! One of the things that I also find so overwhelming - but wonderful - is how to pick which books to get signed.
I'm a digital or audio reader 100% of the time but I do like to own beautiful paperbacks for my keeper shelves occasionally. I *also* have a finite amount of space (AND money) on my shelves – hence why digital reading is so amazing to me. My solution for signings has been to create an autograph book for each signing which allows me to create a memory of each event that I can hold in my hands and look through. It's also a really fun creative outlet for me.
This year I'm going to KissCon in Chicago so I'll go through the list of authors carefully to see which authors will be there, who I've read, and who I want to read. Then I try to narrow down which book covers I'd like to include in an autograph book.
For the covers to include I really go on a case by case basis. For a rare author I will do either my favorite book of theirs or my favorite series. If they're a favorite author I will do a huge spread and include a bunch of covers, like this one for Alyssa Cole.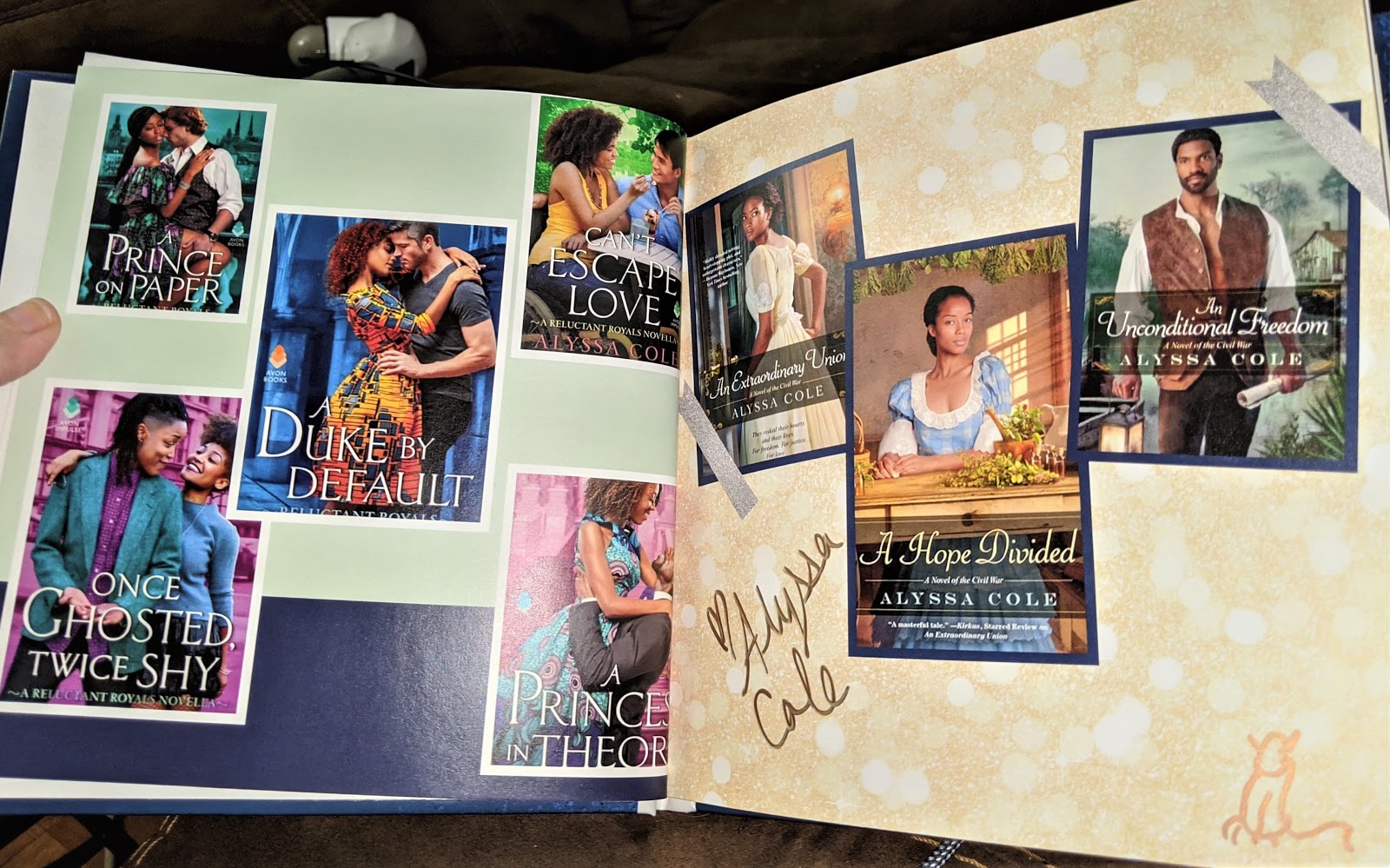 I usually use Shutterfly because they have templates to follow where I can upload the cover images and then play around with different embellishments like ribbons and stickers. I have literally spent weeks playing with these before, it's seriously so fun! You can see those in The Loyal League spread above.
[Editor's Note: Shutterfly has big sales pretty often, so watch for those.]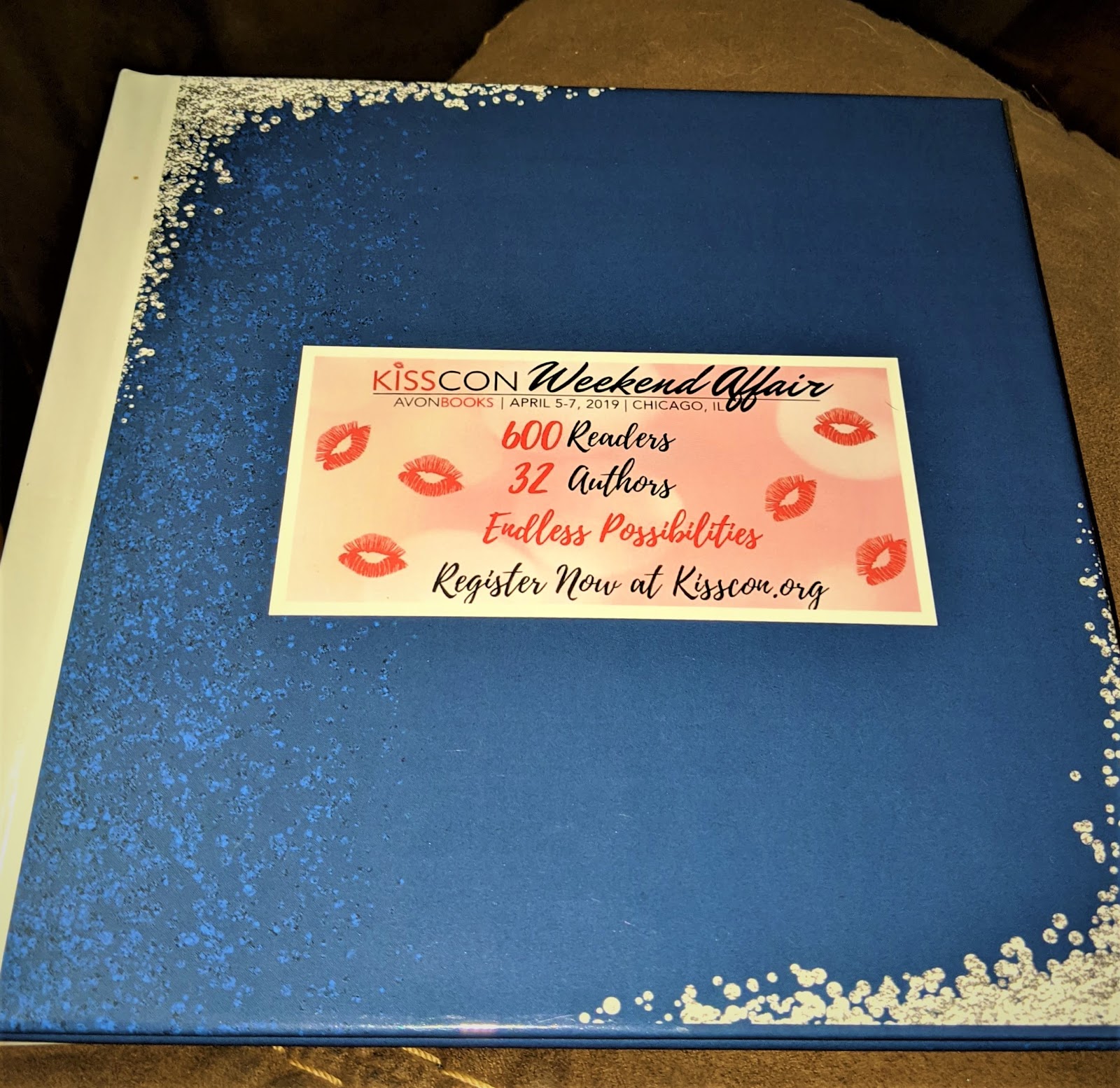 My covers are usually pretty simple - or as simple as an image with glitter sprinkled around can be!
An important note on these autograph books is that I was worried that authors would be not so happy with readers bringing these and not buying books at the conferences so I asked on Twitter and I got really good responses from authors being supportive and at Cons? Oh my gosh, so many authors have gushed over them. Brenda Jackson was ridiculously supportive of it and wanted to ask a ton of questions about how I made it. Mia Sosa and Tracey Livesay were so funny – "omg, I made your book!" I love authors so much!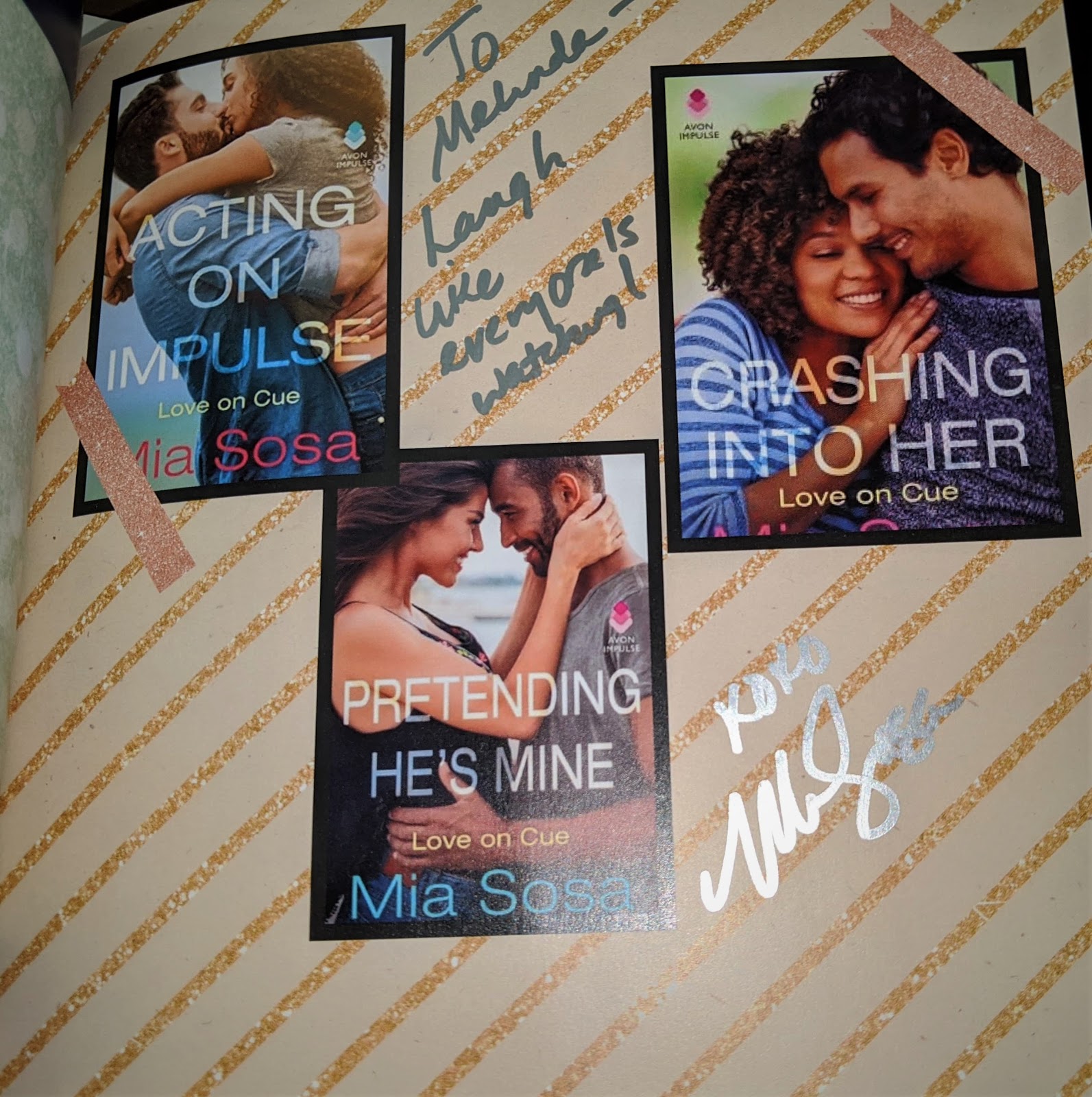 Another important note is to check each conference's rules – some conferences are literacy fundraisers and don't allow you to bring in your own books or autograph books so it's important to check. Those rules are almost always on the website of the conference.
So now I continue to make these books - I am making my fourth one - but I also buy keeper books to be signed. We all make those complicated reader decisions lol. I'm collecting all of Alyssa Cole's books and my goal is to get them signed.
***
What do you think? Will you be making an autograph book for your next author event?