Hello, and welcome to the first edition of "Books You Might Like That Are Also Super Affordable Today," by Love in Panels. We'll see if you do, in fact, like them and maybe turn this into a regular thing, k?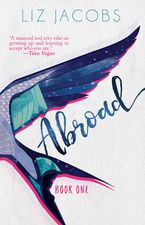 Abroad, by Liz Jacobs
$0.99
Russian-Jewish man and black queer man meet meet and fall in love at university.
(Note from Suzanne: I haven't read this yet, but bought it this morning based on stellar reviews from people I trust.)
From the Publisher: "A master of building tender and meaningful characters with heartbreaking stakes, Liz Jacobs deftly introduces audiences to the compelling, deeply personal narratives possible in coming-of-age and New Adult romance. ABROAD is an instant classic that approaches LGBTQIA+ and immigrant experiences from a powerful own-voices perspective."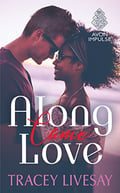 Along Came Love, by Tracey Livesay
$0.99
A free-spirit with a big secret has to turn to the man she left in her dust for help. Livesay does this magical thing where she makes tired tropes (secret baby, amnesia, big misunderstanding) fresh again. If you like snappy dialogue, soul-searching, and opposites attract dynamics, this is a great read.
Pick it up at Amazon, iBooks, or Kobo ($1.99 at Kobo) while it's on sale!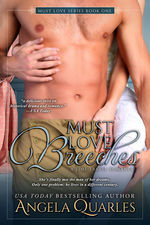 Must Love Breeches, by Angela Quarles
$0.99
This series is about three modern women falling in love with dudes from the past via time travel. Quarles did some interesting things with Must Love Chainmail, a medieval in which the heroine goes into the past and /then/ the hero comes with her to the present. This one starts with the heroine at a re-enactment ball, before she gets transported back in time to the original ball. I'm putting this on today's list because well... I'd really like to escape today.