The Christmas season, which starts in October in the world of publishing, is packed with romance novels. But sometimes you see one that makes you go "GIVE ME NOW," even if you've got twenty on your TBR already. Adriana Herrera's upcoming f/f romance novella, Mangos and Mistletoe, is that book.
And we get to show you the cover!
We were going to summarize the plot, but just read the whole thing. With Herrera's skill at writing mouth-watering food, this book promises to be the best Christmas gift you can give yourself.
***
About Mangos and Mistletoe
Kiskeya Burgos left the tropical beaches of the Dominican Republic with a lot to prove. As a pastry chef on the come up, when she arrives in Scotland, she has one goal in mind: win the Holiday Baking Challenge. Winning is her opportunity to prove to her family, her former boss, and most importantly herself, she can make it in the culinary world. Kiskeya will stop at nothing to win , that is, if she can keep her eyes on the prize and off her infuriating teammate's perfect lips.
Sully Morales, home cooking hustler, and self-proclaimed baking brujita lands in Scotland on a quest to find her purpose after spending years as her family's caregiver. But now, with her home life back on track, it's time for Sully to get reacquainted with her greatest love, baking. Winning the Holiday Baking Challenge is a no brainer if she can convince her grumpy AF baking partner that they make a great team both in and out of the kitchen before an unexpected betrayal ends their chance to attain culinary competition glory.
Out December 23!
But we all know you're here for the cover, so please enjoy this baker in all her festive glory!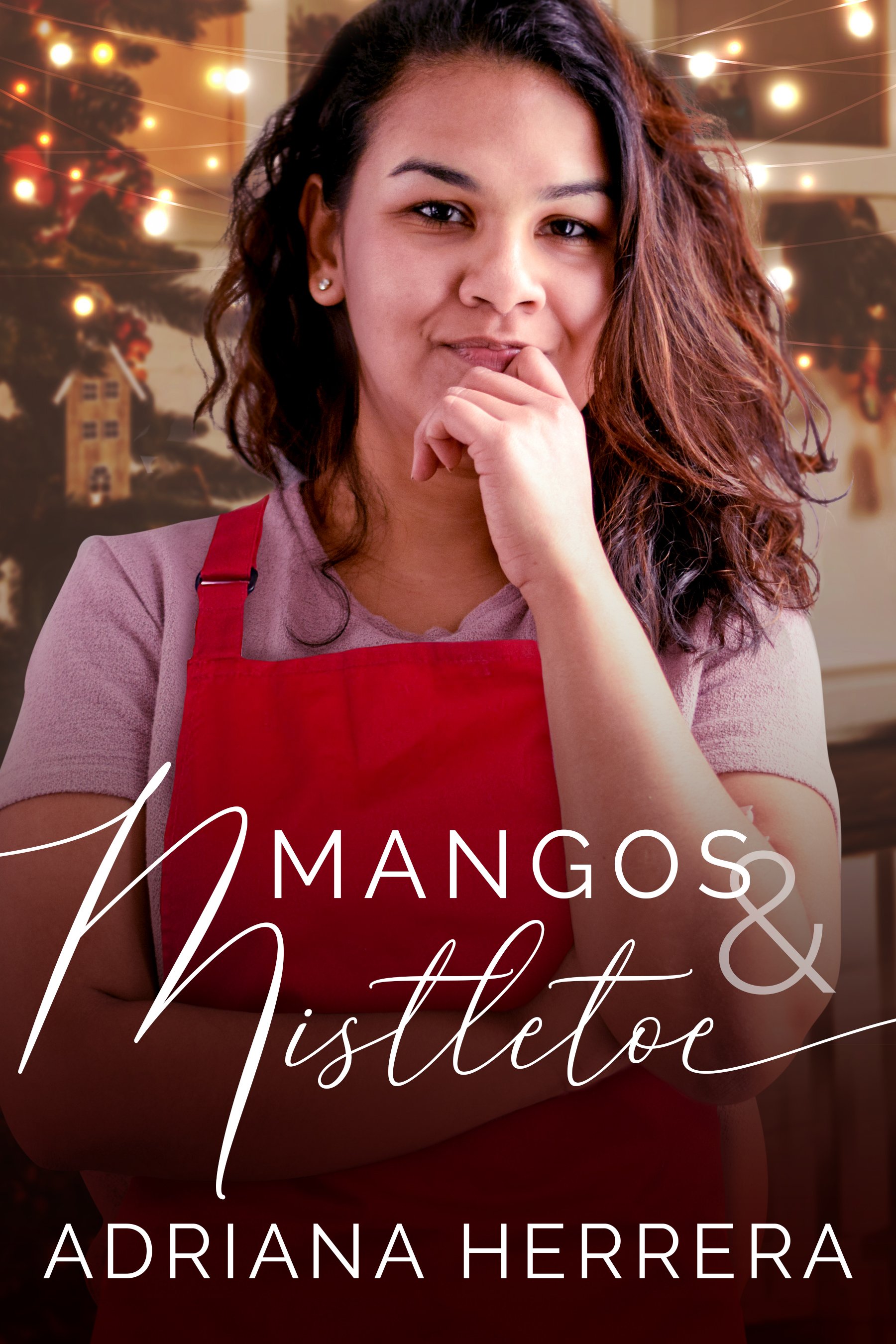 Isn't she gorgeous?! And a little cheeky.
She can bake for us anytime.