If you're a fantasy romance fan, we have a cover reveal for you today!
The cover art for Stephanie Burgis's second volume of the Harwood Spellbook, THORNBOUND, is by
Leesha Hannigan
and the cover design is by
Patrick Samphire
. We think they did an amazing job!
The book releases on Feburary 25th, but in the meanwhile... Here's the blurb:
THORNBOUND: Volume II of The Harwood Spellbook
Cassandra Harwood scandalized her nation when she became the first woman magician in Angland. Now, she's ready to teach a whole new generation of bright young women at her radical new school, the Thornfell College of Magic…
Until a sinister fey altar is discovered in the school library, the ruling Boudiccate sends a delegation to shut down Thornfell, and Cassandra's own husband is torn away from her.
As malevolent vines slither in from the forest and ruthless politicians scheme against her, Cassandra must fight the greatest battle of her life to save her love, her school, and the future of the young women of Angland.
Ready for the cover?
Yes?
Okay!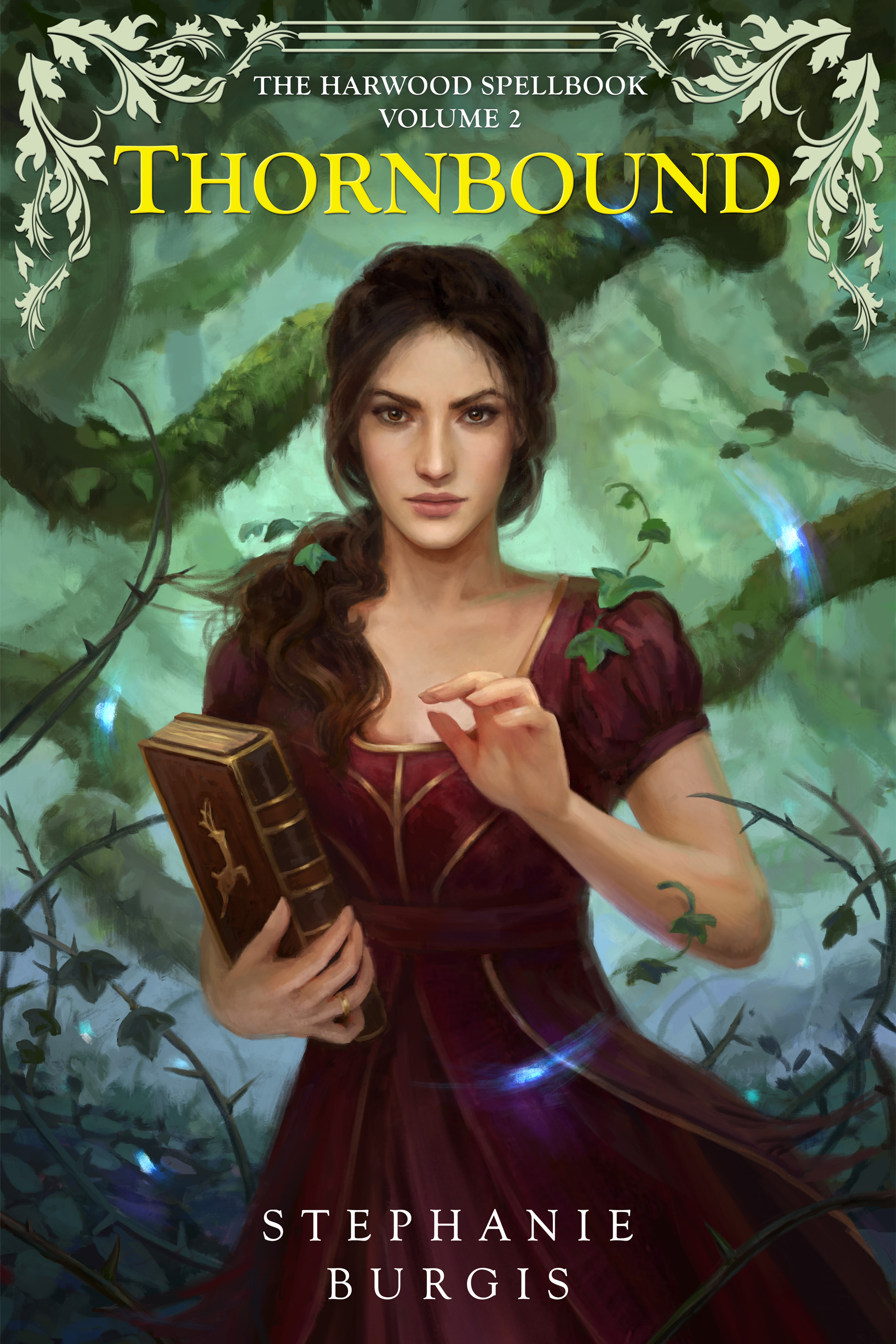 Isn't it gorgeous?! Look at those vines!
Preorder Now: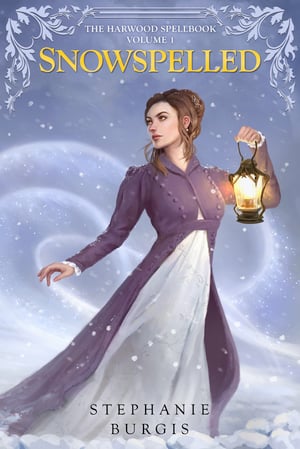 And a quick note: Volume I in The Harwood Spellbook,
Snowspelled
, is on sale for just 99 cents until March 1st! It can be bought at