Ah, February. It's a junk month for weather up here, but it's a big birthday month in my family so between that and the books I think I'll pull through.
Now that Inauguration is out of the way, my activist groups are ramping up our 2021 plans and I'm choosing fierce hope over the despair that keeps trying to take over.
I'm wishing you a fierce, hopeful, and healthy year.
***
This post contains affiliate links.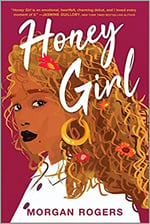 Honey Girl, by Morgan Rogers - February 23

A refreshingly timely and relatable debut novel about a young woman whose life plans fall apart when she meets her wife.
With her newly completed PhD in astronomy in hand, twenty-eight-year-old Grace Porter goes on a girls' trip to Vegas to celebrate. She's a straight A, work-through-the-summer certified high achiever. She is not the kind of person who goes to Vegas and gets drunkenly married to a woman whose name she doesn't know…until she does exactly that.
This one moment of departure from her stern ex-military father's plans for her life has Grace wondering why she doesn't feel more fulfilled from completing her degree. Staggering under the weight of her father's expectations, a struggling job market and feelings of burnout, Grace flees her home in Portland for a summer in New York with the wife she barely knows.
In New York, she's able to ignore all the annoying questions about her future plans and falls hard for her creative and beautiful wife, Yuki Yamamoto. But when reality comes crashing in, Grace must face what she's been running from all along—the fears that make us human, the family scars that need to heal and the longing for connection, especially when navigating the messiness of adulthood.
***
Why I Want to Read it - Kini told me that Grace is a Sad Girl™ and on her recommendation and the general discussion, this book has been on my TBR for months. Sapphic "oops, we're married now" plot with a strong coming-of-age-in-your-late-20's arc? Yes, please.

Buy a copy: Amazon ◊ Barnes & Noble ◊ Bookshop ◊ Kobo
The Wife in the Attic, by Rose Lerner - February 9

Goldengrove's towers and twisted chimneys rose at the very edge of the peaceful Weald, a stone's throw from the poisonous marshes and merciless waters of Rye Bay. Young Tabby Palethorp had been running wild there, ever since her mother grew too ill to leave her room.
I was the perfect choice to give Tabby a good English education: thoroughly respectable and far too plain to tempt her lonely father, Sir Kit, to indiscretion.
I knew better than to trust my new employer with the truth about my past. But knowing better couldn't stop me from yearning for impossible things: to be Tabby's mother, Sir Kit's companion, Goldengrove's new mistress.
All that belonged to poor Lady Palethorp. Most of all, I burned to finally catch a glimpse of her.
Surely she could tell me who had viciously defaced the exquisite guitar in the music room, why all the doors in the house were locked after dark, and whose footsteps I heard in the night…
***
Why I Want to Read It - I think I've been waiting for this book since Rose Lerner talked about it at RWA in 2019. And it's now an Audible Original? Be still my gay gothic-loving heart.

Buy a copy: Amazon (Audible)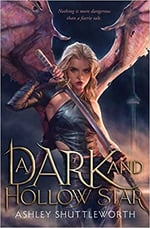 A Dark and Hollow Star, by Ashley Shuttleworth - February 23
The Cruel Prince meets City of Bones in this thrilling urban fantasy set in the magical underworld of Toronto that follows a queer cast of characters racing to stop a serial killer whose crimes could expose the hidden world of faeries to humans.
Choose your player.
The "ironborn" half-fae outcast of her royal fae family.
A tempestuous Fury, exiled to earth from the Immortal Realm and hellbent on revenge.
A dutiful fae prince, determined to earn his place on the throne.
The prince's brooding guardian, burdened with a terrible secret.
For centuries, the Eight Courts of Folk have lived among us, concealed by magic and bound by law to do no harm to humans. This arrangement has long kept peace in the Courts—until a series of gruesome and ritualistic murders rocks the city of Toronto and threatens to expose faeries to the human world.
Four queer teens, each who hold a key piece of the truth behind these murders, must form a tenuous alliance in their effort to track down the mysterious killer behind these crimes. If they fail, they risk the destruction of the faerie and human worlds alike. If that's not bad enough, there's a war brewing between the Mortal and Immortal Realms, and one of these teens is destined to tip the scales. The only question is: which way?
Wish them luck. They're going to need it.
***
Why I Want to Read It - Apparently everything on this list is going to be gay and I'm good with that. Anyway, this is a queer YA fantasy with an awesome cover. One of the comps in the cover copy is The Cruel Prince. It's like it's speaking directly to my id.

Buy a copy: Amazon ◊ Barnes & Noble ◊ Bookshop ◊ Kobo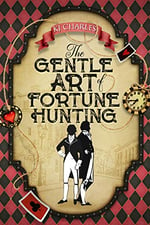 The Gentle Art of Fortune Hunting, by KJ Charles - February 24

Robin Loxleigh and his sister Marianne are the hit of the Season, so attractive and delightful that nobody looks behind their pretty faces.
Until Robin sets his sights on Sir John Hartlebury's heiress niece. The notoriously graceless baronet isn't impressed by good looks, or fooled by false charm. He's sure Robin is a liar—a fortune hunter, a card sharp, and a heartless, greedy fraud—and he'll protect his niece, whatever it takes.
Then, just when Hart thinks he has Robin at his mercy, things take a sharp left turn. And as the grumpy baronet and the glib fortune hunter start to understand each other, they also find themselves starting to care—more than either of them thought possible.
But Robin's cheated and lied and let people down for money. Can a professional rogue earn an honest happy ever after?
***
Why I Want to Read It - I've been informed that this has a similar vibe to Band Sinister and I'm in the mood for queer fluff. Also... Maid Marian and Robin of Loxley teehee

Also out this month:
(All titles in red are links to Amazon)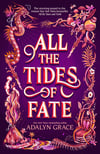 February 2 - The Four Winds, by Kristin Hannah
February 2 - All the Tides of Fate, by Adalyn Grace
February 2 - Much Ado About You, by Samantha Young
February 2 - Quiet in Her Bones, by Nalini Singh
February 2 - Everything That Burns, by Gita Trelease
February 2 - Make Up Break Up, by Lily Menon
February 2 - The Removed, by Brandon Hobson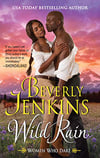 February 8 - Gray Hair Don't Care, by Karen Booth
February 9 - Wild Rain, by Beverly Jenkins
February 9 - The Devil Comes Courting, by Courtney Milan
February 9 - A Pho Love Story, by Loan Le
February 9 - Fireheart Tiger, by Aliette de Bodard
February 9 - The Gilded Ones, by Namina Forna
February 9 - The Witch's Heart, by Genevieve Gornichec
February 15 - Loose in the Heel, Tight in the Toe, by Valentine Wheeler

February 16 - A Court of Silver Flames, by Sarah J. Maas
February 16 - Saffron Alley, by A.J. Demas
February 16 - First Comes Like, by Alisha Rai
February 16 - Soulstar, by C.L. Polk
February 16 - We Are the Fire, by Sam Taylor
February 23 - Love at First, by Kate Clayborn
February 23 - Kingdom of Shadow and Light, by Karen Marie Moning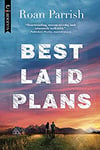 February 23 - Wicked All Night, by Jeaniene Frost
February 23 - Make it Sweet, by Kristen Callihan
February 23 - Waiting for a Scot Like You, by Eva Leigh
February 23 - Best Laid Plans, by Roan Parrish
February 23 - Love is for Losers, by Wibke Brueggemann
Want to support Love in Panels and indie bookstores at the same time? All print books on this list have been collected in a list over at Bookshop, too!
Reminder!
LGBTQ Reads keeps a list of new releases that includes queer fiction of every genre.
WoC in Romance publishes new release lists roughly weekly.
Girl Have You Read does the same.
What books are you looking forward to this month?
***
If you appreciate our content and wish to support the site, please consider using the affiliate links in this post and below for your shopping needs. Even if you don't buy the book in question, we receive a small % of your purchase from the vendor. As always, you are welcome to leave us a tip on Ko-Fi!
Support Love in Panels