A great romantic suspense series needs to be able to balance romantic tension and pulse-pounding action, sustaining the momentum throughout the whole book, while crafting a believable resolution to both the intrigue and the romance. Juno Rushdan's Final Hour series, packed with spy-thriller staples, secret installations, high-stakes interventions, coupled with fascinating characters and intense plotting delivered a great adrenaline rush and romantic punch. It is rare to be as invested in both the romantic and action story-lines as I was when reading the Final Hour series, but neither the action and romantic tension ever flagged.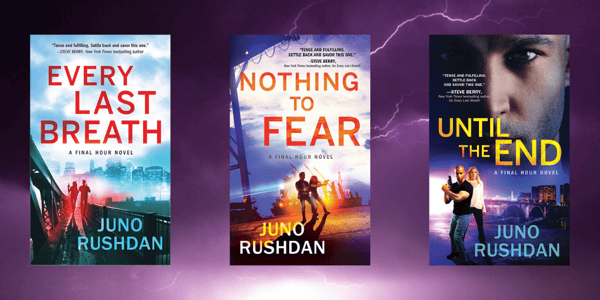 The series is not for the soft-hearted, as the MCs cross many bright moral lines, engaging in torture and violence without much in the way of oversight or regrets, as officers for the Gray Box, a secret black-ops off-the-books government-sponsored agency authorized to act nationally and internationally where other agencies can't.
As romantic suspense can often feel like an overwhelmingly white genre, I was pleasantly surprised by the racially- and neuro-diverse cast, which substituted the typical band of brothers for a more inclusive found family set up, where emotionally scarred officers have found common purpose and companionship. Despite the assumed identities & deadly work, they share baked goods and meet for beers, at least until it becomes evident that a traitor or traitors has infiltrated the team and they must uncover the mole and their hidden agenda.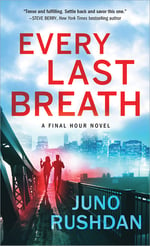 The first book in the series, Every Last Breath, star-crossed lovers, Cole, the white prodigal son of a Russian mobster and Maddox the biracial daughter of a CIA agent who always meant to bring her into the service are unexpectedly reunited. Each thought each other lost, one believing himself betrayed, the other convinced she was responsible for his death and in order to work together they must unearth painful memories (familial rejection, racial bigotry, traumatic miscarriage) while reexamining their life choices. Struggling to trust each other, they try to infiltrate a secret auction in order to stop a deadly pathogen from being sold into the wrong hands. They have to grapple with both what happened to them as a couple and the people they have become as a result of the trauma they both experienced.
I really loved that neither Cole or Maddox is quite sure just what they want from each other. They ruthlessly investigate each other and treat each other as dangerous assets while at the same time trying to grapple with their wounded feelings. I enjoyed the sexual tension and emotional confusion they experienced as they try to figure out what happened to them and whether there can be anything more than closure for them.
CW: torture, violence, bigotry, past trauma miscarriage, mental illness
Buy a copy: Amazon ◊ Apple Books ◊ Barnes & Noble ◊ Bookshop (Indie Bookstores) ◊ Kobo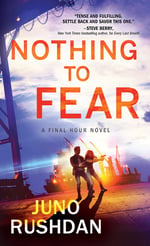 As soon as I finished Every Last Breath, I sought out the next book in the series. I loved how seamlessly Rushdan had introduced the rest of the Gray Box cast, setting up rivalries and tensions in a way that made me eager to read more about these characters without stealing focus and momentum from search for the pathogen. I didn't care who in the Gray Box I followed next, I knew they all would be super interesting.
In Nothing to Fear, Willow Harper is a brilliant neurodivergent hacker analyst who must go on the run with the emotionally scarred, widowed operative Gideon assigned to investigate her after he becomes convinced she is being set up and he won't risk her being scapegoated and killed. I loved that Willow is shown to be an incredibly capable person including being her sick father's primary carer, despite her autism. The pressures she feels to mask her autism in social and work settings are an added pressure, but she is consistently shown to have agency even when on the run. In the end it is Gideon who more clearly struggles communicating and acknowledging his feelings.
There is a very graphic torture sequence in this book as Gideon uses his black site training to try to break a henchman of the big bad. Willow's acceptance of his choices and refusal to reject him as he is expected is a pivotal moment, but I wished I skimmed the scene more successfully as it is, I am not sure I am able to accept it as heroic.
I also didn't love the depiction of his late estranged wife as resentful and shallow when he abruptly opts not to pursue a career as professional athlete and instead becomes a secretive CIA assassin, a move that would naturally shock and upset, if their communication and relationship had been strong, which it never was. I would have loved if that whole story thread had been eliminated.
CW: torture, violence, ableism, grief, past trauma: death of family member
Buy a copy: Amazon ◊ Apple Books ◊ Barnes & Noble ◊ Bookshop (Indie Bookstores) ◊ Kobo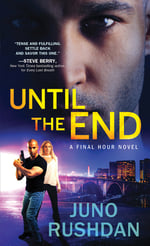 In the final book of the series, Until the End, Castle, Maddox's brother and former Navy Seal with more than a passing resemblance to Dwayne 'The Rock' Johnson has longed been groomed to be one of the future leaders of the Grey Box, finds his loyalty and principles tested when their leader Bruce Sandborn makes him choose between protecting Kit, his mission target or surrendering her to the Gray Box.
Kit Westcott, is a caretaker and cultivator of talented hackers. Driven by the tragic loss of her brother she has dedicated herself to caring for her found family, until her group the Outliers are brutally killed. Kit is desperate to protect their work while finding out who set them up to be killed despite being handicapped by serious chronic heart condition.
Kit and Castle's instalove relationship is a departure from the norm, as the previous couples had pre-existing relationships. Kit, with his lone-wolf whispering ways, gets through to Castle in a way no one outside the Grey box has ever been able to do, making her a target and threat to those who have long been able to depend on Castle to do as he is told.
At one point in the book I found myself very troubled by the tone and behavior of a secondary point of view character, but I was gratified to discover as the book unfolded that it was an authorial choice and foreshadowing, and not odd characterization. However, the ending was somewhat unsatisfying in that the heroes of the Gray Box, instead of fully renouncing and recoiling from the misguided choices that lead to the tragic twists in the series, instead seemingly continue the work, sure that they will not be corrupted as the villain was, which is probably true to life. I was curious that the book did seem to leave it set up for further books.
CW: Murder, PTSD, pathogens, medical procedures, drugging, abduction, stalking, past trauma: domestic abuse, suicide.
Buy a copy: Amazon ◊ Apple Books ◊ Barnes & Noble ◊ Bookshop (Indie Bookstores) ◊ Kobo
Juno Rushdan's Final Hour series was an intense ride through the dark hearts and minds of the officers and agents ensuring global threats are eradicated in the shadows. Her characters are morally dark, but unflinchingly devoted to their companions and principles, as they face dilemmas that test their commitment to proper protocol. I would never want to be face off against the Grey Box's operatives, but I would welcome their rescue and I cheered as each one stepped a little ways out of the darkness for the sake of love.
***
This post contains affiliate links. Ana received a digital copy of Until the End from the publisher for review.