Harper Collins Romance Mini-Reviews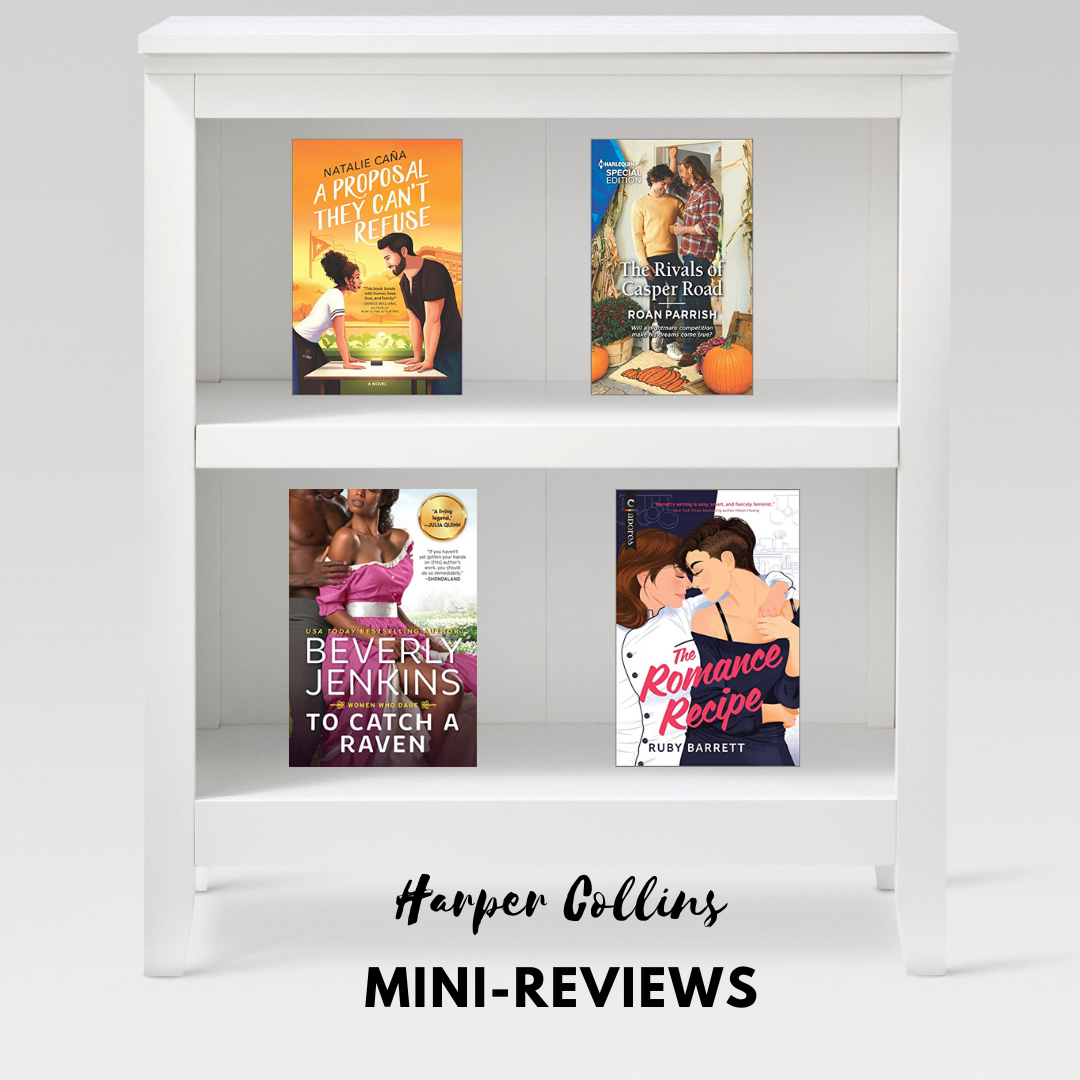 After three long months, Harper Collins and the HCP union reached an agreement! That means us bloggers and reviewers can safely post coverage of Harper Collins books without crossing the picket line.

Among other things, the union secured wage increases for staff, which led the other big NYC publishers to increase wages. I mention this because unions aren't just good for the people in them, they're good for labor overall. I urge you to support the unions around you, even though it's "inconvenient" at times. I was really disappointed in my peers who continued promoting HC titles, reviewing them on Goodreads, etc. during the strike. Let's do better, friends.
On to the books!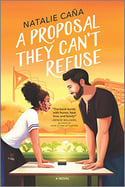 A Proposal They Can't Refuse, by Natalie Caña
My Verdict: Read It

What is it about meddling grandparents? Maybe it's because I don't have any, but whenever I come across good-natured nosy grandparents in a romance novel, I'm charmed. Natalie Caña's debut not only has two grandpas--lifelong best friends--who conspire to set up their grandchildren, it's also the rare restaurant-set book that really worked for me. Specifically, the Puerto Rican FMC is a chef and the Irish MMC makes whiskey. Gentrification is threatening both their businesses... and so are the grandpas. Never have blackmailers been so sweet.
I loved this book. It's got strong Fall vibes, with apple picking and costumes and a fall festival. There's a lot of food and drink, but the focus is on the antagonists-to-lovers romance. It's funny and though it's not really explicit, there's lots of chemistry between the two leads. On the heavier side, both of them have grief and possible loss to worry about, both for their relatives and their way of life. Everything is well balanced and A Proposal They Can't Refuse is a strong fake-engagement contemporary romance debut. I look forward to more from Natalie Caña.
***
Content Warning: grandparent with cancer, grief, past death of parent
I received a copy of this book for review.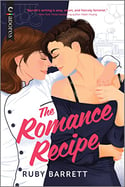 The Romance Recipe, by Ruby Barrett
My Verdict: Read It

If you've been here a while, you know I often avoid or struggle with books with a restaurant setting due to my professional background. I made an exception with The Romance Recipe because I saw promise in Ruby Barrett's Hot Copy and wanted to see what she'd do with a sapphic romance. I'm glad I did!
Barrett decides to give readers a bad first impression of Amy which is a risky move. I was pretty mad at her for giving a male employee another chance to sexually harass a coworker, but as more of the wheels fall off the bus that is her professional life and restaurant, saw what Barrett wanted us to see: Amy's a disaster. Sophie's a softer disaster, trying to stand up for herself and get back to doing what she loves--making great food.
The characters and their romance are a bit angsty, with the same emotional punches as Hot Copy. The heat level is similar as well, with plenty of spice of both kinds. I don't suggest readers go into this expecting something fluffy, but it's a thoroughly satisfying story of two women growing up as grown-ups, declaring space for themselves, and finding happily-ever-after.
***
I received a digital copy of this book from the publisher for review.

***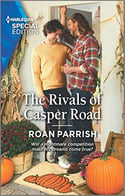 The Rivals of Casper Road, by Roan Parrish
My Verdict: Read It

I read The Rivals of Casper Road during Spooky Season and it was perfect for setting the tone for a season of cozy scares. The main characters live in a charming, Halloween-obsessed neighborhood, complete with kooky lady who turns out to be flat-out awesome. It's Hallmark-y in some ways and I think for a lot of us there will have to be quite a bit of handwaving in that regard, but the overall vibe is great.
If you read Best Laid Plans or Parrish's other books in this setting, you'll be pleased to see some familiar characters as Parrish does her trademark cozy quilt thing--wrapping up the main characters in a community as well as a new romance. This opposites-attract romance begins with a prank war that quickly turns into a game and then a collaboration. It's funny and tender and generally quite lovely.
I'm pleased to say there are very few spider mentions and only one dog. Thank you for restraining yourself, Roan. I know it's hard.
***
I purchased this audiobook.

***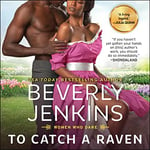 To Catch a Raven, by Beverly Jenkins
My Verdict: Read it Soon
I read this right after the strike started and as it's now been 4 months, I don't feel I can write a review that does the book justice. However, I absolutely loved Raven and her family. She's a grifter/con artist and wildly good at it. Braxton is, of course, a fitting match for her, but Raven and the rest of the Moreaux are perfection. I need to go back and read the two earlier books in the series!
I read this audiobook via my public library.