It feels odd to send this out amid all the chaos, devastating news and ongoing systemic ills, but I guess that's the "new normal" we were all so excited to reach.
There is no easy answer, no quick fix. Most of these problems have been around for decades if not centuries and there are folks out there who've been in the work just as long. If you need to find them, let me know and I'll do my best to help. In the coming years it's going to be more important than ever to have small, mobile communities for immediate support and collaborative action. You don't have to do everything, but everyone needs to do something. Pick your thing and start training for the marathon.
A personal update - my family is moving! It's been absolutely overwhelming to finish up grad school for the year and then roll right into selling and buying a home in another state, complete with helping my children process emotions from the move and another massive school shooting.
If you are a publicist and need my new mailing address or if you are a reader (no authors, please) and want to join a Discord community of other readers, email me at suzanne at loveinpanels dot com.
You're here for the books, so let's get to it.
This post contains affiliate links.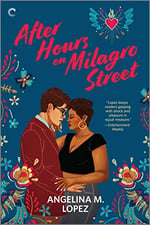 After Hours on Milagro Street, by Angelina M. Lopez - July 26

Opposites attract in this rivals-to-lovers romance from Lush Money author Angelina M. Lopez
Guapo pobrecito her grandmother calls him. The "poor handsome man."
Professor Jeremiah Post, the poor handsome man, is in fact standing in the way of Alejandra "Alex" Torres turning Loretta's, her grandmother's bar, into a viable business. The hot brainiac who sleeps in one of the upstairs tenant rooms already has all of her Mexican American family's admiration; she won't let him have the bar and building she needs to resurrect her career, too.
Alex blowing into town has rocked Jeremiah to his mild-mannered core, but the large, boisterous Torres clan is everything he never had. He doesn't believe Alex has the best interest of her family, their community, or the bar's legacy in mind. To protect all three, he'll stand up to the tough and tattooed bartender with whom he now shares a bedroom wall—and resist the insta-lust they both feel.
But when an old enemy threatens Loretta's and the surrounding neighborhood, Alex and Jeremiah must combine forces. It will take her might and his mind to save the home they both desperately need.
***
Why I Want to Read It - I'm about half-way through this book and it's full of everything I've loved from Angelina M. Lopez in the past: heat, family, "unlikeable" women and mess.

Buy a copy: Amazon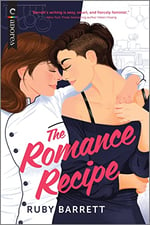 The Romance Recipe, by Ruby Barrett - July 12

A fiery restaurant owner falls for her enigmatic head chef in this charming, emotional romance
Amy Chambers: restaurant owner, micromanager, control freak.
Amy will do anything to revive her ailing restaurant, including hiring a former reality-show finalist with good connections and a lot to prove. But her hopes that Sophie's skills and celebrity status would bring her restaurant back from the brink of failure are beginning to wane…
Sophie Brunet: grump in the kitchen/sunshine in the streets, took thirty years to figure out she was queer.
Sophie just wants to cook. She doesn't want to constantly post on social media for her dead-in-the-water reality TV career, she doesn't want to deal with Amy's take-charge personality and she doesn't want to think about what her attraction to her boss might mean…
Then, an opportunity: a new foodie TV show might provide the exposure they need. An uneasy truce is fine for starters, but making their dreams come true means making some personal and painful sacrifices and soon, there's more than just the restaurant at stake.
***
Why I Want to Read It - Barrett's last book was steamy and compelling, but I didn't love the workplace sexual harassment plot. This one is getting raves from early readers and even though I'm beyond tired of chefs/bakers/reality tv plots, I'm always here for late blooming queer characters.

Buy a copy: Amazon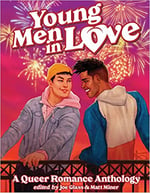 Young Men in Love, edited by Joe Glass & Matt Miner - July 5

Haphazard pirates, wayward ghosts, dashing knights, rampaging kaiju (and down-to-earth regular joes!) are all assembled here to amaze and delight you in a wildly unique anthology celebrating love between men, from an astounding array of comics creators who know exactly how it feels.
Featuring stories and art from SINA GRACE, NED BARNETT, ANTHONY OLIVEIRA, CHARLES PULLIAM-MOORE, NICK ROBLES, IAN MCGINTY, and many more, YOUNG MEN IN LOVE is a heartwarming, uplifting, and vibrant return to the glory days of romance comics!
***
Why I Want to Read It - Queer comics! It's like this site's reason for being, in comic format.

Buy a copy: Amazon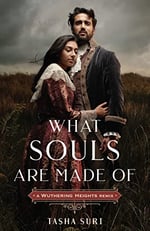 What Souls Are Made Of: A Wuthering Heights Remix, by Tasha Suri - July 5

British Fantasy Award-winning author Tasha Suri's masterful new take on Brontë's Wuthering Heights and fourth book in the Remixed Classics, will leave readers breathless.
Sometimes, lost things find their way home...
Yorkshire, North of England, 1786. As the abandoned son of a lascar—a sailor from India—Heathcliff has spent most of his young life maligned as an "outsider." Now he's been flung into an alien life in the Yorkshire moors, where he clings to his birth father's language even though it makes the children of the house call him an animal, and the maids claim he speaks gibberish.
Catherine is the younger child of the estate's owner, a daughter with light skin and brown curls and a mother that nobody talks about. Her father is grooming her for a place in proper society, and that's all that matters. Catherine knows she must mold herself into someone pretty and good and marriageable, even though it might destroy her spirit.
As they occasionally flee into the moors to escape judgment and share the half-remembered language of their unknown kin, Catherine and Heathcliff come to find solace in each other. Deep down in their souls, they can feel they are the same.
But when Catherine's father dies and the household's treatment of Heathcliff only grows more cruel, their relationship becomes strained and threatens to unravel. For how can they ever be together, when loving each other—and indeed, loving themselves—is as good as throwing themselves into poverty and death?

***
Why I Want to Read It - Tasha Suri may be known for her fantasy novels, but she's a romance reader and it really shows in her work. I'm eager to see what she can do with this classic gothic.

Buy a copy: Amazon
Also out this month (beware, not all are romance!):
All titles in red are links to Amazon. Check out the full list here.


July 5 - Lore Olympus Vol 2, by Rachel Smythe
July 5 - Honey and Spice, by Bolu Babalola
July 5 - Heated, by Naima Simone
July 5 - Below Zero, by Ali Hazelwood (e-book)
July 5 - Dream On, by Angie Hockman
July 5 - I'll Never Be Your Crown Princess! Vol. 1, by Saki Tsukigami (manga)
July 5 - For You & No One Else, by Roni Loren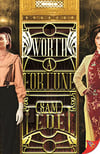 July 12 - Worth a Fortune, by Sam Ledel
July 12 - Too Hot to Touch, by Katy James
July 12 - Barbarian Lover, by Ruby Dixon (trade paperback release)
July 12 - Bet On It, by Jodie Slaughter
July 12 - Eclipse the Moon, by Jessie Mihalik
July 12 - Circling Back to You, by Julie Tieu
July 12 - Crowded House, edited by Rachel Kramer Bussel
July 19 - The Daughter of Doctor Moreau, by Silvia Moreno-Garcia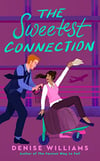 July 19 - The Sweetest Connection, by Denise Williams
July 19 - These Twisted Bonds, by Lexi Ryan
July 19 - The Accidental Pinup, by Danielle Jackson
July 19 - Can't Resist Her, by Kianna Alexander
July 19 - The Godparent Trap, by Rachel Van Dyken
July 26 - Booked on a Feeling, by Jayci Lee
July 26 - Master of Iron, by Tricia Levenseller
July 26 - Wolf in the Shadows, by Maria Vale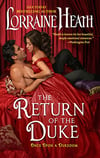 July 26 - Return of the Duke, by Lorraine Heath
July 26 - For Butter or Worse, by Erin La Rosa
July 26 - A Strange and Stubborn Endurance, by Foz Meadows
July 26 - Knot Again, by Kwana Jackson
July 26 - Violet Made of Thorns, by Gina Chen
July 26 - When Stars Come Out, by Scarlett St. Clair
July 26 - Rivalry at Play, by Nadine Gonzalez
July 26 - Compromised into a Scandalous Marriage, by Lydia San Andres
Reminder: all of these books are collected in a list over at Amazon for your convenience.
What July books are you looking forward to reading?
***
If you appreciate our content and wish to support the site, please consider using the affiliate links in this post and below for your shopping needs. As always, you are welcome to leave us a tip on Ko-Fi!
Support Love in Panels