School's almost out and I don't really know what's happening, just that I'm probably going to be reading far fewer books until cooler weather returns. Luckily, this coincides with the release of a ton of books I really want to read. (Sarcasm font.)
I'm excited to hear from you, too. Tell me what books you want to read this month!
*
This post contains affiliate links.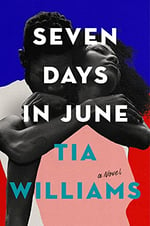 Seven Days in June, by Tia Williams - June 1

Seven days to fall in love, fifteen years to forget, and seven days to get it all back again...
Eva Mercy is a single mom and bestselling erotica writer who is feeling pressed from all sides. Shane Hall is a reclusive, enigmatic, award‑winning novelist, who, to everyone's surprise, shows up in New York.
When Shane and Eva meet unexpectedly at a literary event, sparks fly, raising not only their buried traumas, but the eyebrows of the Black literati. What no one knows is that fifteen years earlier, teenage Eva and Shane spent one crazy, torrid week madly in love. While they may be pretending not to know each other, they can't deny their chemistry—or the fact that they've been secretly writing to each other in their books through the years.
Over the next seven days, amidst a steamy Brooklyn summer, Eva and Shane reconnect—but Eva's wary of the man who broke her heart, and wants him out of the city so her life can return to normal. Before Shane disappears though, she needs a few questions answered...
With its keen observations of creative life in America today, as well as the joys and complications of being a mother and a daughter, Seven Days in June is a hilarious, romantic, and sexy‑as‑hell story of two writers discovering their second chance at love.
Why I Want to Read It - From the reviews I've seen, this is a beautifully written book that balances hard subjects with humor and steam.

Buy a copy: Amazon ◊ Barnes & Noble ◊ Bookshop ◊ Kobo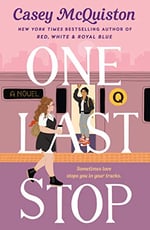 One Last Stop, by Casey McQuiston - June 1

From the New York Times bestselling author of Red, White & Royal Blue comes a new romantic comedy that will stop readers in their tracks...

For cynical twenty-three-year-old August, moving to New York City is supposed to prove her right: that things like magic and cinematic love stories don't exist, and the only smart way to go through life is alone. She can't imagine how waiting tables at a 24-hour pancake diner and moving in with too many weird roommates could possibly change that. And there's certainly no chance of her subway commute being anything more than a daily trudge through boredom and electrical failures.
But then, there's this gorgeous girl on the train.
Jane. Dazzling, charming, mysterious, impossible Jane. Jane with her rough edges and swoopy hair and soft smile, showing up in a leather jacket to save August's day when she needed it most. August's subway crush becomes the best part of her day, but pretty soon, she discovers there's one big problem: Jane doesn't just look like an old school punk rocker. She's literally displaced in time from the 1970s, and August is going to have to use everything she tried to leave in her own past to help her. Maybe it's time to start believing in some things, after all.
Casey McQuiston's One Last Stop is a magical, sexy, big-hearted romance where the impossible becomes possible as August does everything in her power to save the girl lost in time.
***
Why I Want to Read It - I've already read this and it was a lot of fun (so much better than RWRB). The found family was just excellent. And bi rep! Gotta love a disaster bi. CWs for historical homophobia and related harm, as well as not-great parenting. Does subway sex need a CW? Because there's quite a bit of that and subway trains are not exactly the cleanest places...

Buy a copy: Amazon ◊ Barnes & Noble ◊ Bookshop ◊ Kobo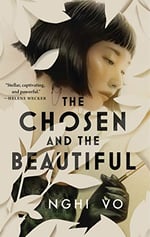 The Chosen and the Beautiful, by Nghi Vo - June 1
Immigrant. Socialite. Magician.
Jordan Baker grows up in the most rarefied circles of 1920s American society—she has money, education, a killer golf handicap, and invitations to some of the most exclusive parties of the Jazz Age. She's also queer and Asian, a Vietnamese adoptee treated as an exotic attraction by her peers, while the most important doors remain closed to her.
But the world is full of wonders: infernal pacts and dazzling illusions, lost ghosts and elemental mysteries. In all paper is fire, and Jordan can burn the cut paper heart out of a man. She just has to learn how.
Nghi Vo's debut novel The Chosen and the Beautiful reinvents this classic of the American canon as a coming-of-age story full of magic, mystery, and glittering excess, and introduces a major new literary voice.

Why I Want to Read It - Nghi Vo's fantasy novellas are great! And honestly, I'm glad we're getting a bunch of Great Gatsby retellings (in this case queer and Asian!) which... might say something about me.

Buy a copy: Amazon ◊ Barnes & Noble ◊ Bookshop ◊ Kobo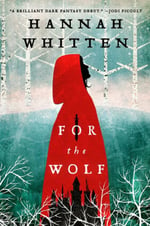 For the Wolf, by Hannah Whitten - June 1

The first daughter is for the Throne.
The second daughter is for the Wolf.
For fans of Uprooted and The Bear and the Nightingale comes a dark, sweeping debut fantasy novel about a young woman who must be sacrificed to the legendary Wolf of the Wood to save her kingdom. But not all legends are true, and the Wolf isn't the only danger lurking in the Wilderwood.
As the only Second Daughter born in centuries, Red has one purpose—to be sacrificed to the Wolf in the Wood in the hope he'll return the world's captured gods.
Red is almost relieved to go. Plagued by a dangerous power she can't control, at least she knows that in the Wilderwood, she can't hurt those she loves. Again.
But the legends lie. The Wolf is a man, not a monster. Her magic is a calling, not a curse. And if she doesn't learn how to use it, the monsters the gods have become will swallow the Wilderwood—and her world—whole.
Why I Want to Read It - I already read this and it was everything I wanted it to be! More Beauty & the Beast than Red Riding Hood, with romance and murder trees!

Buy a copy: Amazon ◊ Barnes & Noble ◊ Bookshop ◊ Kobo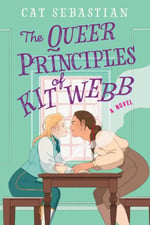 The Queer Principles of Kit Webb, by Cat Sebastian - June 8

Critically acclaimed author Cat Sebastian pens a stunning historical romance about a reluctantly reformed highwayman and the aristocrat who threatens to steal his heart.
Kit Webb has left his stand-and-deliver days behind him. But dreary days at his coffee shop have begun to make him pine for the heady rush of thievery. When a handsome yet arrogant aristocrat storms into his shop, Kit quickly realizes he may be unable to deny whatever this highborn man desires.
In order to save himself and a beloved friend, Percy, Lord Holland must go against every gentlemanly behavior he holds dear to gain what he needs most: a book that once belonged to his mother, a book his father never lets out of his sight and could be Percy's savior. More comfortable in silk-filled ballrooms than coffee shops frequented by criminals, his attempts to hire the roughly hewn highwayman, formerly known as Gladhand Jack, proves equal parts frustrating and electrifying.
Kit refuses to participate in the robbery but agrees to teach Percy how to do the deed. Percy knows he has little choice but to submit and as the lessons in thievery begin, he discovers thievery isn't the only crime he's desperate to commit with Kit.
But when their careful plan goes dangerously wrong and shocking revelations threaten to tear them apart, can these stolen hearts overcome the impediments in their path?
***
Why I Want to Read It - I already read this, too. It's so clear that Sebastian was having fun while writing this. There's just a little extra spark.
Disclosure: I know the author.

Buy a copy: Amazon ◊ Barnes & Noble ◊ Bookshop ◊ Kobo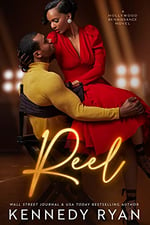 Reel, by Kennedy Ryan - June 8

Award-Winning Wall Street Journal bestselling author Kennedy Ryan launches a brand-new series with a Hollywood tale of wild ambition, artistic obsession, and unrelenting love.
One moment in the spotlight . . .
For months I stood by, an understudy waiting in the wings, preparing for my time to shine.
I never imagined he would watch in the audience that night.
Canon Holt.
Famous film director.
Fascinating. Talented. Fine
Before I could catch my breath, everything changed.
I went from backstage Broadway to center stage Hollywood.
From being unknown, to my name, Neevah Saint, on everyone's lips.
Canon casts me in a star-studded Harlem Renaissance biopic, catapulting me into another stratosphere.
But stars shine brightest in the dead of night.
Forbidden attraction, scandal and circumstances beyond my control jeopardize my dream.
Could this one shot—the role of a lifetime, the love of a lifetime—cost me everything?
***
Why I Want to Read It - I'm a sucker for a good cover, but also for period dramas and while this is contemporary, I'm expecting a lot of that same feel. The detail, the drama, the intensely romantic writing that Ryan is known for.

Buy a copy: Amazon ◊ Barnes & Noble ◊ Bookshop ◊ Kobo
I've also read Neon Gods and The Tangleroot Palace (copies from the publishers) and while Neon Gods wasn't for me, The Tangleroot Palace was excellent.
Also out this month (beware, not all are romance!):
(All titles in red are links to Amazon)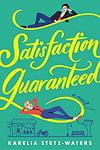 June 1 - The Checklist, by Addie Woolridge
June 1 - Satisfaction Guaranteed, by Karelia Stetz-Waters
June 1 - Dare to Live, Dare to Love, by N.C. Moon
June 1 - The Love Song of Ivy K. Harlowe, by Hannah Moskowitz
June 1 - Neon Gods, by Katee Robert
June 1 - The Road Trip, by Beth O'Leary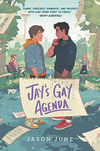 June 1 - A Lowcountry Bride, by Preslaya Williams
June 1 - Anne of Manhattan, by Brina Starler
June 1 - Jay's Gay Agenda, by Jason June
June 1 - Never Kiss Your Roommate, by Philline Harms
June 1 - Instructions for Dancing, by Nicola Yoon
June 1 - Malibu Rising, by Taylor Jenkins Reid
June 1 - The Witch King, by H.E. Edgmon

June 1 - The Girl from the Sea, by Molly Ostertag
June 1 - Sunny Song Will Never Be Famous, by Suzanne Park
June 1 - Wake: The Hidden History of Women-Led Slave Revolts, by Rebecca Hall
June 8 - Love & Other Natural Disasters, by Misa Sugiura
June 8 - The Last Goodbye, by Fiona Lucas
June 8 - Dirty Plays, by Emma Salah
June 8 - The Wolf and the Woodsman, by Ava Reid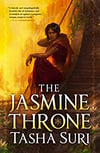 June 8 - Daughter of Sparta, by Claire Andrews
June 8 - The Jasmine Throne, by Tasha Suri
June 8 - Heartbreakers and Fakers, by Cameron Lund
June 8 - All Our Hidden Gifts, by Caroline O'Donoghue
June 8 - We Can't Keep Meeting Like This, by Rachel Lynn Solomon
June 8 - Catch: A Love Story, by Tracy Ewens
June 8 - A Not So Lonely Planet: Italy, by Karina Kennedy
June 11 - Cyborg Quarantine Bodyguard, by Robin Lovett
June 15 - The Wisteria Society of Lady Scoundrels, by India Holton
June 15 - The Layover, by Lacie Waldon
June 15 - Sisters of the Snake, by Sasha Nanua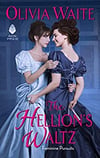 June 15 - Million Dollar Demon, by Kim Harrison
June 15 - Blood Like Magic, by Liselle Sambury
June 15 - The Hellion's Waltz, by Olivia Waite
June 15 - Very Sincerely Yours, by Kerry Winfrey
June 15 - The Tangleroot Palace, by Marjorie Liu
June 22 - Rare Vigilance, by M.A. Grant
June 22 - Blackout, by Dhonielle Clayton, Tiffany D. Jackson, Nic Stone, Angie Thomas, Ashley Woodfolk and Nicola Yoon
June 22 - Love Scenes, by Bridget Morrissey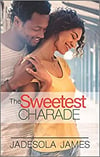 June 22 - Darling, by K. Ancrum
June 22 - The Sweetest Charade, by Jadesola James
June 23 - Subtle Blood, by K.J. Charles
June 29 - A Duke in Time, by Janna MacGregor
June 29 - The Devil and the Heiress, by Harper St. George
June 29 - Heartless, by Gena Showalter
June 29 - West End Earl, by Bethany Bennett
June 29 - Someone to Cherish, by Mary Balogh
June 29 - The Wrong Marquess, by Vivienne Lorret
June 29 - A Scot to the Heart, by Caroline Linden
June 29 - To Sir, With Love, by Lauren Layne
Want to support us and indie bookstores at the same time? All print books on this list have been collected in a list over at Bookshop, too!
Reminder!
LGBTQ Reads keeps a list of new releases that includes queer fiction of every genre.
WoC in Romance publishes new release lists roughly weekly.
Girl Have You Read does the same.
What books are you looking forward to this month?
***
If you appreciate our content and wish to support the site, please consider using the affiliate links in this post and below for your shopping needs. Even if you don't buy the book in question, we receive a small % of your purchase from the vendor. As always, you are welcome to leave us a tip on Ko-Fi!
Support Love in Panels