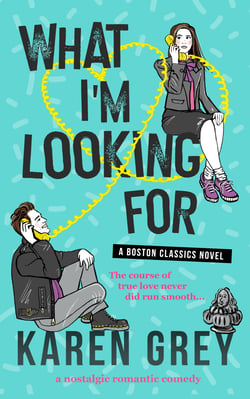 Confession: I've never read a romance set in the 1980's. It's always seemed too recent to be historical and too historical to be modern. But here we are in 2020 and 1980 is forty years past.
Audiobook narrator and now romance author Karen White (writing as Karen Grey) thinks it's time. Read on to find out why she set her first romance in 1980's Boston, take an 80's lingo quiz and listen to a couple of audio excerpts!
Stay tuned for a review of the audiobook soon!
- Suzanne
***
Why 80's? by Karen Grey
Initially I chose to set the Boston Classics series in the 1980's because I thought it would be fun for a reader to experience dating in a "simpler" time—whether she was alive in the era or not. To explore looking for love before texting (or sexting), before cell phones, before dating apps, before Googling. When answering machines and pagers were the latest thing and people still sent love letters and had to use payphones.
TV shows set in the 80's have surged in popularity over the past few years—Stranger Things, The Americans, GLOW, Pose, to name a few—evidence to me that others share a nostalgia for simpler times. It's an era that we love to make fun of—the big hair, the neon fashion, the crocheted fingerless gloves—but for many of us, it was just when we grew up. (Just because a person might have permed her hair for an entire decade doesn't mean she's an airhead, y'all.)
Once I started writing, it was fascinating to me to just remember how one's day would go. How we thought we were so worldly when we stuck our heels in a briefcase and wore our running shoes on the way to work, just like Melanie Griffith in Working Girl. How, if you wanted to drive somewhere new, you had to get a map—from a gas station, maybe from AAA, maybe you carried several in your car—and you had to plot your route before you left and write out the directions. Then you had to fold the map. (Not as easy as you think!) If you wanted to watch a TV show in the evening, you had to be home at the right time. If you wanted to get in touch with someone you met, and you couldn't find their phone number in the enormous phone books that we all kept around, you'd have to ask around for their number or hope to run into them again.
Interestingly, once I started digging into my own memories and research, I found parallels and precursors of issues that are still with us. For instance, I began writing this book before the Harvey Weinstein story broke. It was research and my own memories that had Kate working in an environment fraught with sexual harassment. "Toxic masculinity" and "#MeToo" weren't in the lingo, but they were a part of many working women's lives.
I couldn't have imagined that I'd be releasing this book in the midst of a pandemic, but I hope that it will be a good escape to reach back to a time that feels simpler. That shows us how far we've come in terms of gender equity—everywhere from the workplace to the bedroom—while recognizing that we still have a long way to go. That we got along just fine without the world at our fingertips, without being available 24/7. That falling in love hasn't changed that much. It still requires a bit of growing up to be in a relationship. That the more things change, the more they stay the same.
Since I had so much fun with the language of the 80s, which was as colorful as the outfits, I thought it might be fun to close with an 80's lingo quiz.
How 80's are you?
If something was "like butter" it was:
Excellent
Disgusting
Fattening
All of the above
None of the above
A "Zeek" was:
A religious person
A frat boy
A sexy geek
All of the above
None of the above
If you said you had to "book" you meant that you needed to:
Make money
Make a quick exit
Make an appointment
All of the above
None of the above
A "Barney" was:
A purple dinosaur
A big jerk
An unattractive man
All of the above
None of the above
Getting "the 411" or getting the details on, came from what service?
The street address of the U.S. Post Office in Washington, D.C.
The phone number you'd dial to ask random questions
The model number of the first personal computer
All of the above
None of the above
If someone said "Nice play, Shakespeare" to you, they meant:
You just did something really stupid
They enjoyed the play you penned
You flirted with panache
All of the above
None of the above
ANSWER KEY: 1a, 2c, 3b, 4c, 5b, 6a
***
About the Book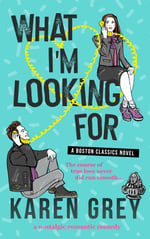 Recipe for a Boston Classic Cocktail: one part finance geek, one part starving actor, two shots of stubborn and a healthy squeeze of passion. Shake well and serve in a vintage glass.
When Kate Bishop walks into Boston's famous Bull and Finch pub, all she's looking for is one guy from her investment firm that she can trust to have her back—a tall order. With a salesman at her side, maybe stage fright won't paralyze her completely when she presents her meticulously prepared research to clients. And maybe she can save her job.
Romance is the last thing on her to-do list, but a meet-cute with a Shakespeare-quoting bartender has her speculating on the value of diversifying her life portfolio.
Will Talbot is not a fan of the slick financiers who cram into his bar after each day's closing bell. With their calls for Harvey Wallbangers and their Hermès ties, they're all the same.
Except for a certain beautiful, buttoned-up brunette with fire in her eyes and a storm in her heart. They're totally wrong for each other. He should be focusing on his upcoming audition, not coaching Kate on how to act like she's a bona fide member of the Gordon Gekko club.
Problem is, they can't seem to stay away from each other.
The course of true love never did run smooth, but in this 1980's sweet-and-sexy rom-com, returns on love can't be measured on the S&P 500.
***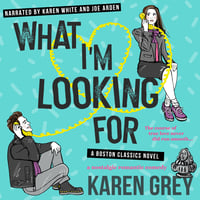 What I'm Looking For releases on June 23, 2020.

If you'd like to buy a copy, please consider using one of these links to support the site:

Amazon ◊ Apple Books ◊ Barnes & Noble ◊ Kobo (ebook or audio)

Audio is also available at Downpour and Libro.fm and wherever you buy your fine audiobooks. And you can grab a copy direct from the author, too!

***

Want to hear audio samples?

Here's a snippet read by Joe Arden:

And one from the author herself:

You can also check out Karen's Pinterest Boards for the book. (If you like chickens, I recommend a visit.)

About the Author

KAREN GREY is the pen name for award-winning narrator Karen White. A stage, screen and radio drama actor in Boston, New York and Los Angeles in the late 20th century, she started recording books in 1999. Now back in her home state of North Carolina, she shares a home with her family and (probably) too many pets, where she continues to narrate audiobooks as well as make up stories.

Website: https://karengrey.com

Goodreads: https://bit.ly/WILFGoodreads

Facebook: https://bit.ly/KarenGreyFB

Instagram: https://bit.ly/KarenGreyInsta

Twitter: https://bit.ly/KarenGreyTwitter

Pinterest: https://bit.ly/KarenGreyPint

Newsletter signup: https://bit.ly/KarenGreynews

Amazon Author Page: https://www.amazon.com/author/karengrey