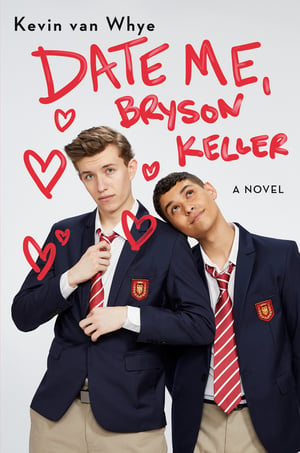 Sometimes you meet a novel that just clicks. Such was the case for Andrea and debut author Kevin Van Whye's Date Me, Bryson Keller.
Date Me, Bryson Keller is a queer YA rom-com that pairs a popular boy who's agreed to date anyone who asks him for a week... and the gay boy who asks.
In case you didn't know, Andrea is a queer reader from South Africa, so this interview is full of squee and a few South Africanisms. We've got the full book synopsis and more about the author below, but let's get right into the interview!

***
Andrea: What's it been like so far to see your debut novel (and its adorable cover) out in the world and shared online?
Kevin van Whye: It's all been very exciting but also a little nerve-wrecking. Being a debut author is a mix of emotions but I'm mostly thrilled that I get to share this story with people. I'm hopeful that it'll find the readers who need a story like this.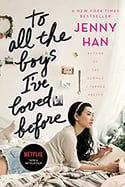 A: Bryson is definitely in my Top 10 Book Boyfriends of 2020. What are some of the qualities you felt were important for him to have? Did any other fictional boyfriends inspire aspects of Bryson's character?
KvW: I created Bryson Keller to be Prince Charming. I wanted a queer kid to also have a chance at the perfect guy. Understanding, Romantic, Good-looking…textbook love interest stuff. Is he somewhat unrealistic—yes, but I think that's the allure of Rom-Coms. They offer a sort of fantasy. And Bryson Keller is the fantastical perfect boyfriend.
As a 90's kid, I grew up watching rom-coms so bits and pieces of all those leading men undoubtedly factored into the creation of Bryson Keller. But the fictional boyfriend that had the most influence on Bryson was Peter Kavinsky from To All the Boys I've Loved Before. I wanted a Peter K for the gay kid.
A: This book is filled so many swoon-worthy moments and revealing conversations. Which scenes were your favourite to write, and why?
KVW: This is a tough one as I loved writing so much of this book. But I think my favourite scenes were the romance scenes because I am a sucker for a good romance. I especially loved writing the scenes of Kai and Bryson on the beach. In that small little piece of the world it felt like the boys could be who they are without fear or judgement.
A: Bryson and Kai's sisters are both incredibly supportive. I especially loved Yazz, who had me in tears reading her prayer near the end of the book, and then again at the letter she gave her parents. —Please can you share abit about developing Yazz's character?
KVW: I knew from the start that Kai had this know-it-all little sister but instead of her just being annoying I wanted her to use her powers for good. So Yazz is this force to be reckoned with, and she's always got her brothers back. That part of the relationship was inspired by my own sibling bond with my brother. We may fight, but I know that he will always be there for me.
A: Let's talk about the haibo, the boytjie and the Man U obsession —I loved all the South Africanisms scattered throughout the story, and I loved that you didn't provide any direct translations for them. How did you pick which SA gems to include?
KVW: My editor encouraged me to do so as to make the character more natural. So with that in mind I used phrases that I grew up hearing. I figured that if anyone was curious about what the words meant they could research them further. But I am happy that I was able to include some of their South Africanisms.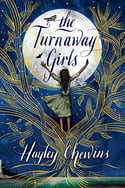 A: What have you read and loved recently? I'm especially keen to know if you have any other South African recommendations.
KVW: When I'm drafting, I struggle to read. Because I am hard at work on Book 2 my TBR pile has grown significantly but recently I just finished a reread of the Shadow and Bone Trilogy and the Six of Crows Duology by Leigh Bardugo, all in preparation for the show. As far as South African recommendations I recently read Born a Crime by Trevor Noah and a wonderful middle grade by Hayley Chewins called The Turnaway Girls.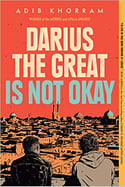 A: What's next up for you?
KVW: My second book, tentatively titled Nate Plus One is another gay YA Rom-Com. I pitch it as Darius the Great is Not Okay meets Crazy Rich Asians by way of South Africa. It follows Nathan Hargreaves, 17 and recently out, who is invited to a family destination wedding. It's one week in paradise, the only problem is that it means spending time with people who believe he's just "going through a phase" or just "hasn't met the right girl yet". When his mother can't go, Nate looks for another date. Enter Jai Patel. The cute, lead guitarist of an indie band, and the boy that Nate just happens to be crushing on.
***
More About the Book: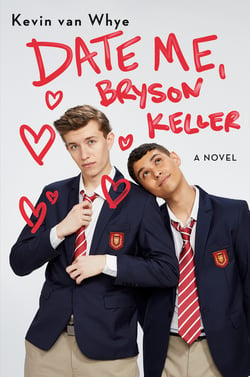 What If It's Us meets To All the Boys I've Loved Before in this upbeat and heartfelt boy-meets-boy romance that feels like a modern twist on a '90s rom-com!
Everyone knows about the dare: Each week, Bryson Keller must date someone new--the first person to ask him out on Monday morning. Few think Bryson can do it. He may be the king of Fairvale Academy, but he's never really dated before.
Until a boy asks him out, and everything changes.
Kai Sheridan didn't expect Bryson to say yes. So when Bryson agrees to secretly go out with him, Kai is thrown for a loop. But as the days go by, he discovers there's more to Bryson beneath the surface, and dating him begins to feel less like an act and more like the real thing. Kai knows how the story of a gay boy liking someone straight ends. With his heart on the line, he's awkwardly trying to navigate senior year at school, at home, and in the closet, all while grappling with the fact that this "relationship" will last only five days. After all, Bryson Keller is popular, good-looking, and straight . . . right?
Kevin van Whye delivers an uplifting and poignant coming-out love story that will have readers rooting for these two teens to share their hearts with the world--and with each other.
***
About the Author: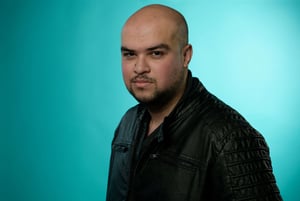 Kevin van Whye is a writer born and raised in South Africa, where his love for storytelling started at a young age. At four years old, he quit preschool because his teacher couldn't tell a story. Kevin's love affair with stories led him to film school to study script writing. Date Me, Bryson Keller is his first novel. Kevin currently lives in Johannesburg.
[Photo credit: Brandon Barnard Photography]
Date Me, Bryson Keller releases on May 19, 2020.
Ready to pick up a copy for yourself?
Here are some links that support the site:
Amazon ◊ Barnes & Noble ◊ Bookshop ◊ Apple Books ◊ Kobo