It's March! The sun is coming back!
I don't have anything pithy to say, so let's get right to the books, shall we?
*
This post contains affiliate links.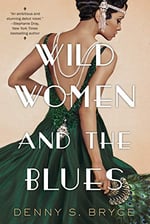 Wild Women and the Blues, by Denny S. Bryce - March 30

In a stirring and impeccably researched novel of Jazz-age Chicago in all its vibrant life, two stories intertwine nearly a hundred years apart, as a chorus girl and a film student deal with loss, forgiveness, and love…in all its joy, sadness, and imperfections.
"Why would I talk to you about my life? I don't know you, and even if I did, I don't tell my story to just any boy with long hair, who probably smokes weed.You wanna hear about me. You gotta tell me something about you. To make this worth my while."
1925: Chicago is the jazz capital of the world, and the Dreamland Café is the ritziest black-and-tan club in town. Honoree Dalcour is a sharecropper's daughter, willing to work hard and dance every night on her way to the top. Dreamland offers a path to the good life, socializing with celebrities like Louis Armstrong and filmmaker Oscar Micheaux. But Chicago is also awash in bootleg whiskey, gambling, and gangsters. And a young woman driven by ambition might risk more than she can stand to lose.
2015: Film student Sawyer Hayes arrives at the bedside of 110-year-old Honoree Dalcour, still reeling from a devastating loss that has taken him right to the brink. Sawyer has rested all his hope on this frail but formidable woman, the only living link to the legendary Oscar Micheaux. If he's right—if she can fill in the blanks in his research, perhaps he can complete his thesis and begin a new chapter in his life. But the links Honoree makes are not ones he's expecting . . .
Piece by piece, Honoree reveals her past and her secrets, while Sawyer fights tooth and nail to keep his. It's a story of courage and ambition, hot jazz and illicit passions. And as past meets present, for Honoree, it's a final chance to be truly heard and seen before it's too late. No matter the cost . . .
Suzanne - Jazz-age Chicago! I fell in love with the musical Chicago a long time ago, but jazz was created by Black musicians and well... that was not. I love dual-timeline novels with gradual reveals and drama and this sounds like exactly that. I'm writing this on Feb. 26th and just started a review copy last night, so I'll find out soon!

Buy a copy: Amazon ◊ Barnes & Noble ◊ Bookshop ◊ Kobo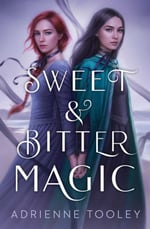 Sweet & Bitter Magic, by Adrienne Tooley - March 9

In this charming debut fantasy perfect for fans of Sorcery of Thorns and Girls of Paper and Fire, a witch cursed to never love meets a girl hiding her own dangerous magic, and the two strike a dangerous bargain to save their queendom.
Tamsin is the most powerful witch of her generation. But after committing the worst magical sin, she's exiled by the ruling Coven and cursed with the inability to love. The only way she can get those feelings back—even for just a little while—is to steal love from others.
Wren is a source—a rare kind of person who is made of magic, despite being unable to use it herself. Sources are required to train with the Coven as soon as they discover their abilities, but Wren—the only caretaker to her ailing father—has spent her life hiding her secret.
When a magical plague ravages the queendom, Wren's father falls victim. To save him, Wren proposes a bargain: if Tamsin will help her catch the dark witch responsible for creating the plague, then Wren will give Tamsin her love for her father.
Of course, love bargains are a tricky thing, and these two have a long, perilous journey ahead of them—that is, if they don't kill each other first..
***
Suzanne - Everything about this premise speaks to me. Cursed with the inability to love. Stealing love from others?! Dangerous bargain! F/f fantasy romance!

Buy a copy: Amazon ◊ Barnes & Noble ◊ Bookshop ◊ Kobo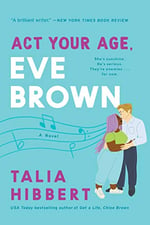 Act Your Age, Eve Brown, by Talia Hibbert - March 9

In USA Today bestselling author Talia Hibbert's newest rom-com, the flightiest Brown sister crashes into the life of an uptight B&B owner and has him falling hard—literally.
Eve Brown is a certified hot mess. No matter how hard she strives to do right, her life always goes horribly wrong. So she's given up trying. But when her personal brand of chaos ruins an expensive wedding (someone had to liberate those poor doves), her parents draw the line. It's time for Eve to grow up and prove herself—even though she's not entirely sure how…
Jacob Wayne is in control. Always. The bed and breakfast owner's on a mission to dominate the hospitality industry and he expects nothing less than perfection. So when a purple-haired tornado of a woman turns up out of the blue to interview for his open chef position, he tells her the brutal truth: not a chance in hell. Then she hits him with her car—supposedly by accident. Yeah, right.
Now his arm is broken, his B&B is understaffed, and the dangerously unpredictable Eve is fluttering around, trying to help. Before long, she's infiltrated his work, his kitchen—and his spare bedroom. Jacob hates everything about it. Or rather, he should. Sunny, chaotic Eve is his natural-born nemesis, but the longer these two enemies spend in close quarters, the more their animosity turns into something else. Like Eve, the heat between them is impossible to ignore... and it's melting Jacob's frosty exterior
***
Suzanne - I'm going to be so sad to say goodbye to the Brown sisters. But I love them and these books, so I'm just preparing for one hell of a book hangover.

Buy a copy: Amazon ◊ Barnes & Noble ◊ Bookshop ◊ Kobo
I also wanted to bring some attention to a couple of series that are releasing a bunch of books in the next few weeks (links below). There's an m/m kinky coffeeshop series called Bold Brew and Sarina Bowen's World of True North series some in the hockey, coffeeshop and wine/bookshop lines. Many in the True North series are queer and thankfully it's not just m/m titles. I have a few on my list but like Penny Reid's line, there are too many to read all of them. I'm hoping they come to audio.
A few I've already read: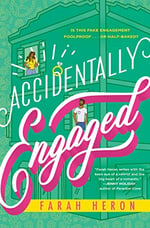 March 2 - Accidentally Engaged, by Farah Heron
This is such a great book. You should read it, but make sure you have food nearby. (Review at Shelf Awareness)
March 2 - Down Comes the Night, by Allison Saft
(Review on 3/1) Queer f/m, gothic fantasy.
March 9 - Perfect on Paper, by Sophie Gonzales (Review on 3/5)
A perfect book. Bisexual main character, f/m romance.
March 23 - Meet Me in Paradise, by Libby Hubscher
This was not for me for a number of reasons. CW: Surprise cancer.
Also out this month (beware, not all are romance!):
(All titles in red are links to Amazon)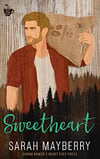 March 1 - Sweetheart (Busy Bean), by Sarah Mayberry
March 1 - The Noble and the Nightingale, by Barbara Ann Wright
March 1 - Waking Up Married, by Reese Ryan
March 1 - After Hours Attraction, by Kianna Alexander
March 1 - The Last Affair, by A.C. Arthur
March 2 - The Conductors, by Nicole Glover
March 2 - Once Upon a Quinceañera, by Monica Gomez-Hira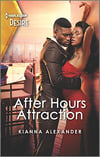 March 2 - The Stolen Kingdom, by Jillian Boehme
March 2 - Float Plan, by Trish Doller
March 2 - Covet, by Tracy Wolff
March 2 - Yes & I Love You, by Roni Loren
March 2 - The Warrior King, by Abigail Owen
March 4 - Puppuccino (Bold Brew), by Allison Temple
March 9 - The Unexpected Wife, by Jess Michaels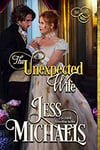 March 9 - Sandcastle Beach, by Jenny Holiday
March 9 - The Heiress Hunt, by Joanna Shupe
March 9 - Sing Me Forgotten, by Jessica S. Olson
March 9 - It's Kind of a Cheesy Love Story, by Lauren Morrill
March 11 - Perfect Matcha (Bold Brew), by Erin McLellan
March 15 - Featherbed (Vino and Veritas), by Annabeth Albert
March 16 - The Mirror Season, by Anna-Marie McLemore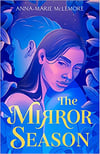 March 16 - Namesake, by Adrienne Young
March 16 - Mad About Ewe, by Susannah Nix
March 16 - The Dating Plan, by Sara Desai
March 18 - Vanilla Steamer (Bold Brew), by Crystal Lacy
March 22 - Heartscape (Vino and Veritas), by Garrett Leigh
March 22 - Headstrong (Vino and Veritas), by Eden Finley
March 23 - Where There's a Kilt, There's a Way, by Ella Stainton
March 23 - Odin's Child, by Siri Pettersen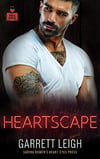 March 23 - The Unbroken, by C.L. Clark
March 23 - Order Up (Bold Brew), by Wendy Qualls
March 25 - King's Man, by Sally Malcolm
March 29 - Undercover (Vino and Veritas), by Eliot Grayson
March 29 - Aftermath (Vino and Veritas), by L.A. Witt
March 29 - Booklover (Vino and Veritas), by J.E. Birk
March 30 - Silky Smooth (Bold Brew), by A.M. Arthur
March 30 - The Hazards of Love Vol. 1, by Stan Stanley

March 30 - Libertie, by Kaitlyn Greenidge
March 30 - Rule of Wolves, by Leigh Bardugo
March 30 - Sweethand, by N.G. Peltier
March 30 - Knit, Purl, a Baby and a Girl, by Hettie Bell

March 30 - Careless Whispers, by Synithia Williams
March 30 - Duchess If You Dare, by Anabelle Bryant
Want to support Love in Panels and indie bookstores at the same time? All print books on this list have been collected in a list over at Bookshop, too!
Reminder!
LGBTQ Reads keeps a list of new releases that includes queer fiction of every genre.
WoC in Romance publishes new release lists roughly weekly.
Girl Have You Read does the same.
What books are you looking forward to this month?
***
If you appreciate our content and wish to support the site, please consider using the affiliate links in this post and below for your shopping needs. Even if you don't buy the book in question, we receive a small % of your purchase from the vendor. As always, you are welcome to leave us a tip on Ko-Fi!
Support Love in Panels