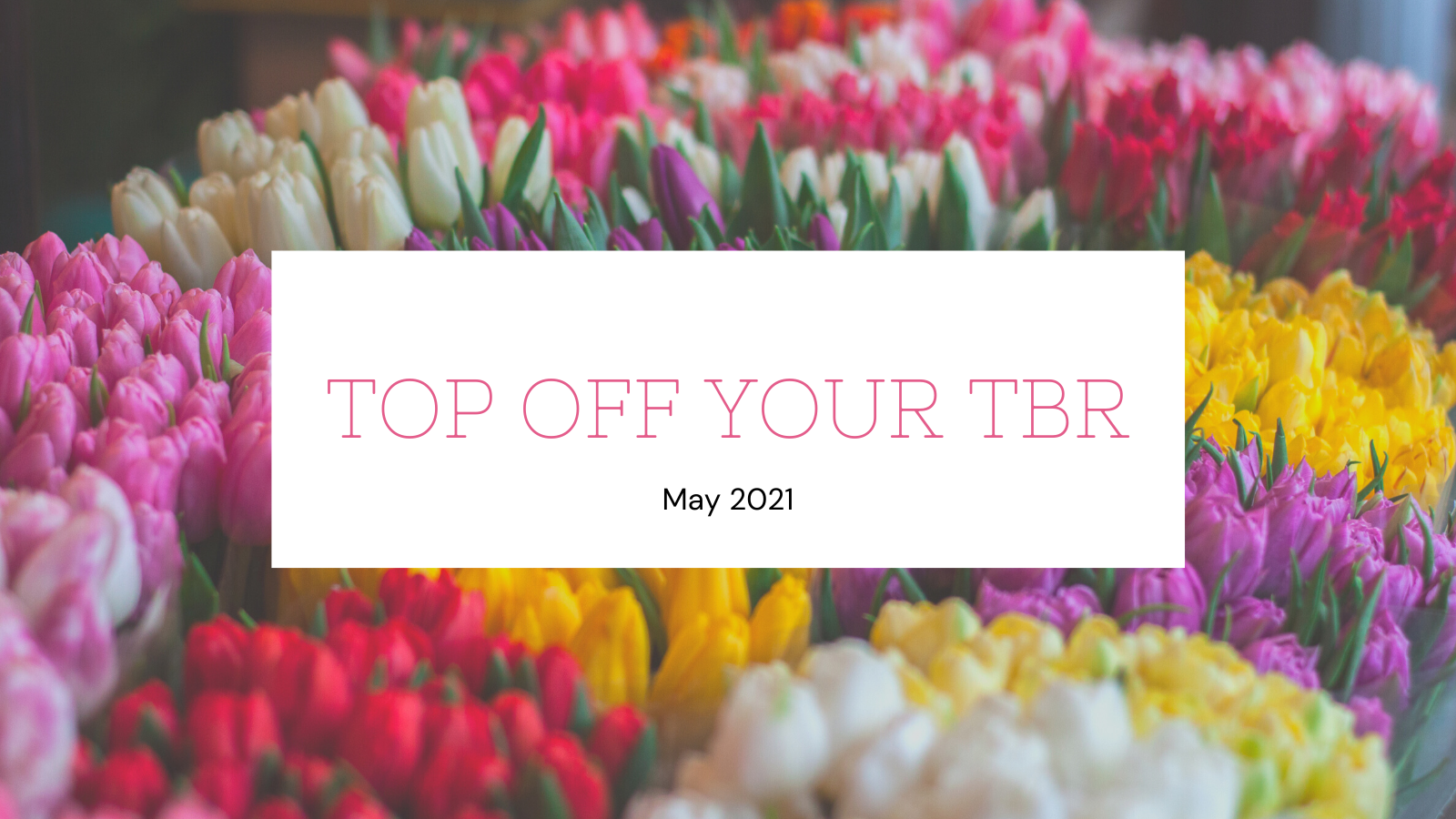 May is a pretty big month for book releases since pubs want to get all those "beach reads" into our hands. Watch out especially for next month's list because June 1st is apparently The Day for Book Releases. So let's get right to the very long list of books we might want to read and probably won't have time for!
*
This post contains affiliate links.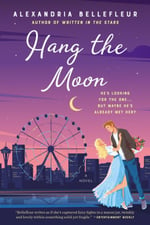 Hang the Moon, by Alexandria Bellefleur - May 25

In a delightful follow-up to Written in the Stars, Alexandria Bellefleur delivers another #ownvoices queer rom-com about a hopeless romantic who vows to show his childhood crush that romance isn't dead by recreating iconic dates from his favorite films...
Brendon Lowell loves love. It's why he created a dating app to help people find their one true pairing and why he's convinced "the one" is out there, even if he hasn't met her yet. Or... has he? When his sister's best friend turns up in Seattle unexpectedly, Brendon jumps at the chance to hang out with her. He's crushed on Annie since they were kids, and the stars have finally aligned, putting them in the same city at the same time.
Annie booked a spur-of-the-moment trip to Seattle to spend time with friends before moving across the globe. She's not looking for love, especially with her best friend's brother. Annie remembers Brendon as a sweet, dorky kid. Except, the 6-foot-4 man who shows up at her door is a certified Hot Nerd and Annie... wants him? Oh yes.
Getting involved would be a terrible idea—her stay is temporary and he wants forever—but when Brendon learns Annie has given up on dating, he's determined to prove that romance is real. Taking cues from his favorite rom-coms, Brendon plans to woo her with elaborate dates straight out of Nora Ephron's playbook. The clock is ticking on Annie's time in Seattle, and Brendon's starting to realize romance isn't just flowers and chocolate. But maybe real love doesn't need to be as perfect as the movies... as long as you think your partner hung the moon.
***
Why I Want to Read It - I actually already read this (thanks Avon!) and I loved it. It's best's friend's little brother but the best friend is scheming to get them together. It's also one of those romances where one character (Brendon) is a hopeless romantic trying to convince the other (Annie) to believe in love again. *swoon* Plus Annie is bi and still trying to figure out what she wants to be (job, social life, location) when she grows up which I can relate to.

Buy a copy: Amazon ◊ Barnes & Noble ◊ Bookshop ◊ Kobo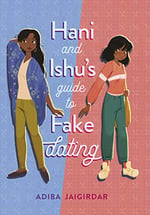 Hani and Ishu's Guide to Fake Dating, by Adiba Jaigirdar - May 25
Everyone likes Humaira "Hani" Khan—she's easy going and one of the most popular girls at school. But when she comes out to her friends as bisexual, they invalidate her identity, saying she can't be bi if she's only dated guys. Panicked, Hani blurts out that she's in a relationship…with a girl her friends absolutely hate—Ishita "Ishu" Dey. Ishu is the complete opposite of Hani. She's an academic overachiever who hopes that becoming head girl will set her on the right track for college. But Ishita agrees to help Hani, if Hani will help her become more popular so that she stands a chance of being elected head girl.
Despite their mutually beneficial pact, they start developing real feelings for each other. But relationships are complicated, and some people will do anything to stop two Bengali girls from achieving happily ever after.
Why I Want to Read It - The Henna Wars was one of those deep POV books in which I felt I got to know the main character really well. It wasn't a light read, but it was one of my favorite debuts of 2020. Plus, I think this one might be a little more fluffy and fake dating is the best.

Buy a copy: Amazon ◊ Barnes & Noble ◊ Bookshop ◊ Kobo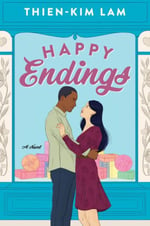 Happy Endings, by Thien-Kim Lam - May 18

With her debut novel, Thien-Kim Lam serves up a sexy second-chance romance about exes with unfinished business. When working together reignites their passion, will these former flames sizzle or get burned all over again?
Trixie Nguyen is determined to make her sex toy business a success, proving to her traditional Vietnamese parents that she can succeed in a nontraditional career. She's made a fresh start in Washington DC, and her first pop-up event is going well—until she runs into the ex who dumped her. With a Post-it note.
The last person Andre Walker expected to see in his soul food restaurant was the woman he left behind in New Orleans. Their chemistry is still scorching, but he's desperately trying to save his family restaurant from gentrifying developers. The solution? Partnering with his ex to turn Mama Hazel's into a vibrator pop-up shop for hungry and horny clients.
Thanks to their steamy truce, both businesses start to sizzle and their red-hot desire soon reignites deeper feelings. But when Trixie receives an incredible career opportunity, will pride ruin their second chance at happiness
***
Why I Want to Read It - Thien-Kim is an internet friend of mine, so I'm highly biased, but I know this is based a little bit on her relationship with her husband and I also know she's going to nail the sex toy content. (She runs Bawdy Bookworms.)

Buy a copy: Amazon ◊ Barnes & Noble ◊ Bookshop ◊ Kobo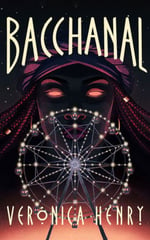 Bacchanal, by Veronica Henry - May 25

(Not romance)
Evil lives in a traveling carnival roaming the Depression-era South. But the carnival's newest act, a peculiar young woman with latent magical powers, may hold the key to defeating it. Her time has come.
Abandoned by her family, alone on the wrong side of the color line with little to call her own, Eliza Meeks is coming to terms with what she does have. It's a gift for communicating with animals. To some, she's a magical tender. To others, a she-devil. To a talent prospector, she's a crowd-drawing oddity. And the Bacchanal Carnival is Eliza's ticket out of the swamp trap of Baton Rouge.
Among fortune-tellers, carnies, barkers, and folks even stranger than herself, Eliza finds a new home. But the Bacchanal is no ordinary carnival. An ancient demon has a home there too. She hides behind an iridescent disguise. She feeds on innocent souls. And she's met her match in Eliza, who's only beginning to understand the purpose of her own burgeoning powers.
Only then can Eliza save her friends, find her family, and fight the sway of a primordial demon preying upon the human world. Rolling across a consuming dust bowl landscape, Eliza may have found her destiny.
***
Why I Want to Read It - This comes out June 1, but it's in Amazon Prime First Reads thing for May so I didn't know where to put it. Anyway, it's a traveling carnival in the Depression-era South with a Black woman lead and magic. It's dark fantasy/horror, so don't expect fluff! I heard about this book from a big thread that @MsWOCReader did on Twitter. You should check it out.

Buy a copy: Amazon ◊ You can get audio and paperback elsewhere too

Also out this month (beware, not all are romance!):
(All titles in red are links to Amazon)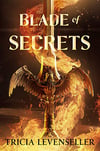 May 3 - Silent Knight, by Layla Reyne
May 4 - Blade of Secrets, by Tricia Levenseller
May 4 - Meet Cute Diary, by Emery Lee
May 4 - The Girl With Stars in Her Eyes, by Xio Axelrod
May 4 - The Secret Bridesmaid, by Katy Birchall
May 4 - Arsenic and Adobo, by Mia P. Manansala
May 4 - Love in Lockdown, by Chloe James
May 4 - It Had to Be You, by Georgia Clark
May 4 - Shadowed Steel, by Chloe Neill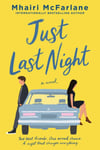 May 4 - Cursed Luck, by Kelley Armstrong
May 4 - Just Last Night, by Mhairi McFarlane
May 4 - Counting Down With You, by Tashie Bhuiyan
May 11 - The Duke's Wife, by Jess Michaels
May 11 - People We Meet on Vacation, by Emily Henry
May 11 - Cool for the Summer, by Dahlia Adler
May 11 - From Little Tokyo, with Love, by Sarah Kuhn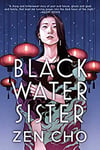 May 11 - Black Water Sister, by Zen Cho
May 11 - Illusionary, by Zoraida Córdova
May 18 - The Soulmate Equation, by Christina Lauren
May 18 - It Goes Like This, by Miel Moreland
May 18 - In the Ravenous Dark, by A.M. Strickland
May 18 - Off the Record, by Camryn Garrett
May 18 - Some Girls Do, by Jennifer Dugan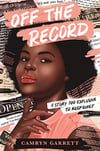 May 18 - Mister Impossible, by Maggie Stiefvater
May 18 - Fence: Disarmed, by Sarah Rees Brennan
May 18 - Elementary Romantic Calculus, by Susannah Nix
May 18 - Rosaline Palmer Takes the Cake, by Alexis Hall
May 18 - All Fired Up, by Jenn Burke
May 24 - South Beach Love, by Caridad Piñero
May 25 - Dream Spinner, by Kristen Ashley
May 25 - Wild Love, by Lauren Accardo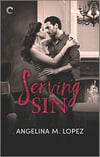 May 25 - Serving Sin, by Angelina M. Lopez
May 25 - Playing the Palace, by Paul Rudnick
May 25 - Misfit in Love, by S.K. Ali
May 25 - Sixteen Scandals, by Sophie Jordan
May 25 - The Immortal Game, by Talia Rothschild
May 25 - The Promised Queen, by Jeffe Kennedy
May 25 - Spells Trouble, by P.C. Cast and Kristin Cast
May 25 - Pumpkin, by Julie Murphy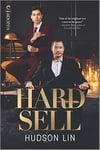 May 25 - How to Find a Princess, by Alyssa Cole
May 25 - Hard Sell, by Hudson Lin
Want to support us and indie bookstores at the same time? All print books on this list have been collected in a list over at Bookshop, too!
Reminder!
LGBTQ Reads keeps a list of new releases that includes queer fiction of every genre.
WoC in Romance publishes new release lists roughly weekly.
Girl Have You Read does the same.
What books are you looking forward to this month?
***
If you appreciate our content and wish to support the site, please consider using the affiliate links in this post and below for your shopping needs. Even if you don't buy the book in question, we receive a small % of your purchase from the vendor. As always, you are welcome to leave us a tip on Ko-Fi!
Support Love in Panels