When I sat down to write about my best reads of 2020, I really had to pause for a bit. It has been quite a year. To be honest, I couldn't actually come up with the proper adjective to describe it. Epic trash fire has been used multiple times, horrific doesn't quite seem to cover it, tragic, disastrous, ridiculously bad, none of those really seem to encapsulate what an utter mess this year has been for so many of us. Books have always been a source of comfort and solace to me but during the very worst moments of this year, it felt like even the joy found in reading was crumbling under the massive pressure of 2020. For the past few years, I've set a Goodreads goal of 150 and each year, I've exceeded it. This was the first year I had to, midway through the year, edit my goal down to 140. As I sit down to write this, we're about to say goodbye to November and I've just completed my 133rd book of the year, which by normal standards is definitely on the low end for me.
That being said, it wasn't all sadness and gloom and for this moment, I'm choosing to focus on the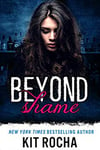 highlights. And there were some great, extraordinary highlights that I want to focus on and give particular thanks to, for bringing me so much joy.
I spent much of the latter part of this year losing myself in Kit Rocha's Beyond series. It was addictive and engrossing and full on escapism at its best. Immersing myself in the post-apocalyptic world of Sector Four and the O'Kanes was fun and sexy, a world where, with a great deal of blood, sweat, and tears, the good guys (and women) always persevered. When everything around me seemed to be falling apart, these books provided me with much needed hope.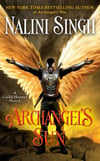 I also spent this year getting caught up with Nalini Singh's Guild Hunters series, culminating with her most recent release, Archangel's Sun which was, in a word, phenomenal. Reading about Sharine, once known as The Hummingbird, come into her own strength was beautifully uplifting and getting to see Archangel Titus fall hard for her was a wonderful treat. Their banter was witty and sharp, a lighthearted reprieve from the otherwise dark and horrifying storyline in the book.
Contemporary romance also played a part in helping me escape this year. Lucy Parker's books are consistently warm and charming and January, which feels like eons ago, brought me the gift of Headliners, about two adversaries turned morning show co hosts who must learn to work together in order to save their careers. It was bright and witty and Nick and Sabrina were just utterly delightful.
No best romances of the year list would be complete without the mention of Olivia Dade. When I looked back on my 5 star reads this year, Olivia's name came up multiple times. It's safe to say she's one of my favorites and I could list any one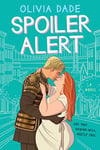 of her books that I read this year as a favorite (or really, ALL of them) but I'll stick with her most recent release, Spoiler Alert. It was glorious fun, playing homage to cosplay and fanfiction with a pair of incredibly nuanced, sensitive, and endearing characters who stole my heart and my breath. The writing was sharp and precise, the side characters were memorable in their own way (confession: one of them was partially named for me), and the underlying love story was poignant and sweet.
I also read some amazing historicals this year. Lisa Kleypas' Chasing Cassandra was reliably great, Sarah MacLean's Daring and the Duke was the perfect exclamation point to a pretty great series, but it was Courtney Milan who really carried me through the year with her fantastic heroines and the heroes who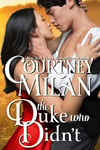 strive to be worthy of them. I finished her Brothers Sinister series unable to pinpoint which one of them was my absolute favorite. Her delightful f/f novella, Mrs. Martin's Incomparable Adventure was brilliant with a plotline that included actual arson to metaphorically burn down the patriarchy. And her most recent release, The Duke Who Didn't, was soothing and lovely with an exuberant puppy dog of a hero who rightfully adores the heroine and just wants to make her happy.
There were also some new discoveries this year, both in the forms of new to me authors and in familiar authors writing in brand new genres. Alyssa Cole, long a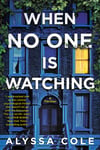 personal favorite, branched out into suspense with When No One is Watching, which was thrilling and unsettling all the more because the monsters and evildoers were the very same people who made up the community. It was riveting and scary and all too real. In contrast, Sarah Hogle made her debut with You Deserve Each Other, which was delightful and funny with two characters who were lovable despite being petty in all the best ways.
I could list at least a dozen more books and authors who got me through this otherwise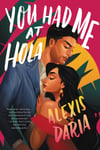 unbearable year. Talia Hibbert's Take a Hint, Dani Brown, Kristen Callihan's Dear Enemy, Alexis Daria's You Had Me at Hola, and Katrina Jackson's Private Eye and Pink Slip all deserve a mention and so do many more.
So, I'll just end with a note of gratitude for all the authors who wrote stories, to reimagine the world as it could be or should be, to plumb the depths of their imaginations so that we readers could have a place to escape.
Your words truly made a difference.