Little reviews of The Love Solution, Trashed, Shatter the Sky and Hot Dog Girl.

Rating refresher! Categories are based on whether or not we recommend them to fellow readers - DNF (Did Not Finish), Pass, YMMV (Your Mileage May Vary), Read it Eventually, Read it Soon.
This post contains affiliate links.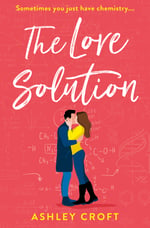 The Love Solution: The summer rom-com with a twist, by Ashley Croft
Suzanne says: Pass
I tried to finish this three times and it's just not going to happen, so here's my review:
The Love Solution's blurb/cover is much cuter than the book. I assumed since this is being marketed as a romance that we would be following one of the two sisters, but instead it's dual POV with alternating sister chapters. Who needs a POV from the love interests?
Sarah's horrible boyfriend cheats on her in their shared bed on NYE, when she's been expecting to tell him that she's pregnant. Then he dumps her. Meanwhile, Molly's boss for whom she has been pining asks her to dance and kisses the hell out of her at a work party. And then he abruptly leaves her there.
K, now you're at 20% through the book.
So both sisters are in love with horrible men and those are the men they pursue through the book. Lucky for us, the sisters are also not great! Science and ethics etc. It's Love Potion #9 complete with cheating and general yuck.
In conclusion, this book was very not for me and I can't recommend it. And what's up with copying The Kiss Quotient's cover?

Content Warning - opens with a car accident on page when the sisters are teens (we didn't need that prologue at all) and I can't give more content warnings beyond a complete lack of scientific ethics because I didn't finish the book.

Suzanne received a copy of this book from the publisher for review.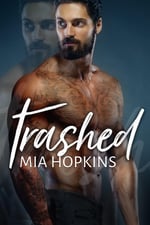 Trashed, by Mia Hopkins
Suzanne says: Read it Soon

Amazon, Apple Books, Barnes & Noble, Kobo
Where to start with this book... I loved it. We met Eddie in Thirsty, first in the series and featuring Eddie's older brother, so we know that he's been in prison for 5 years, since he was 19. (He reads romance novels in there, you guys.) He's got a great heart, but he was something of a boy when he went into prison and now that he's out he's trying to find his footing. He seeks approval from his father, presumed dead but very much not, and I think this ties into his figuring out who he is as an adult.
Even though it's narrated entirely from Eddie's POV, the romance is fully fleshed out and totally swoony. I loved Carmen and her strength and vulnerability. She was not about to put up with Eddie's sh*t but she also had a huge crush on him when they were younger, so it's very sweet and salty at the same time.
Adored the book, possibly even more than the first.
Content Warnings: mentions of drug use, gang violence, alcoholism, grief, domestic violence (past)
Suzanne purchased this audiobook.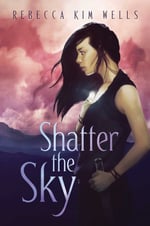 Shatter the Sky, by Rebecca Kim Wells
Suzanne says: YMMV

This book has all of the ingredients, but didn't work for me.
Ingredients: f/f romance, bisexual heroine, DRAGONS
But... the female love interest is taken away from their village at the beginning of the book and the main character's epic quest is to get her back. This is all well and good, but we don't see the love interest again until the last few pages of the book. Major bummer.
Worse? There's a boy with a big secret (you will easily figure it out) and they're eventually on the trip together... and flirting. There's so much flirting that it felt like cheating. The MC is even thinking about how she's not really cheating? But maybe? It's a love triangle which is not for everyone, but I'm definitely more into LT's if the MC isn't already in a relationship with one of them. I'm also pretty solidly over the conceit that the MC is attractive to literally every person she meets, and I had a hard time separating the love triangle from the stereotype that bisexuals are cheaters. (The book doesn't imply this at all - it's totally my own hangup.)
So. Dragons are good. I like dragons. And this book has the trappings of a traditional epic fantasy series, but with Asian and queer rep.
A lot of people have enjoyed it, so maybe check out some other reviews.
Content Warnings:
sort of kidnapping?, lots of violence, fear of poisoning
Suzanne received a digital review copy of this book from the publisher in exchange for an honest review.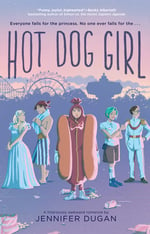 Hot Dog Girl, by Jennifer Dugan
Suzanne says: Read it Eventually

teens working at an amusement park for one final summer (costumes!)
a very dense bisexual main character who doesn't realize her BFF is in love with her (and that she loves her back)
lots of mistakes
fake dating to get a boy to be jealous (YMMV on this one, girls do not kiss/pretend to be bi to get a boy's attention but I guess some people read it that way)
This book isn't perfect but I really enjoyed it. If you don't want to read about a heroine who flails about trying to fix everything with "schemes" then it won't be for you.
Content Warnings: parental abandonment, mention of an off-page character with leukemia

Suzanne purchased this audiobook.

***
If you appreciate our content and wish to support the site, please consider using the affiliate links in this post and below for your shopping needs. Even if you don't buy the book in question, we receive a small % of your purchase from the vendor. As always, you are welcome to leave us a tip on Ko-Fi or join our Patreon!
Support Love in Panels