I've been on a terrible reading streak lately, abandoning so many books for so many reasons. Here are a few of them for your reading displeasure. Mini-reviews of The Princess Will Save You, Don't Hex and Drive, Tangled Twosome and Smash It!.
Rating refresher! Categories are based on whether or not we recommend them to fellow readers - DNF (Did Not Finish), Pass, YMMV (Your Mileage May Vary), Read it Eventually, Read it Soon.
This post contains affiliate links.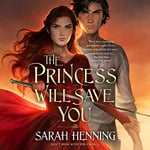 The Princess Will Save You, by Sarah Henning
Suzanne says: DNF

Sadly, this didn't live up to the hype. A retelling of The Princess Bride should be more... something than The Princess Will Save You turned out to be.
Instead, we're left with a young adult fantasy novel that may have built to something more exciting, but I was too bored to get there.
Content Warnings: I didn't finish, so I don't know...
Suzanne made the mistake of purchasing this audiobook.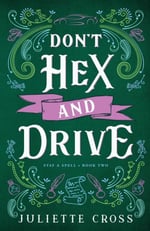 Don't Hex and Drive, by Juliette Cross
Suzanne says: DNF

DNF at 16%. No chemistry, just lots of objectification of the male MC, which would maybe be less ick if not for the fact that this is the second in the series and second in which Cross has paired a white woman with a man of color. I got to the wet t-shirt part of the program and needed to move along.
I'm not a reader who loves Jane Austen's novels, I think I might have enjoyed this a bit more if I was. So. Many. References.
There's also a small-penis joke at the beginning, so trans readers may want to avoid.
Content Warnings: see above, plus young women are being kidnapped and murdered, probably more stuff that happens after 16%
Suzanne received a copy of this book from the author for review.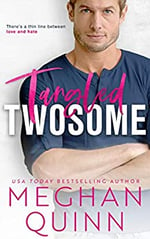 Tangled Twosome, by Meghan Quinn
Suzanne says: DNF

I'd been wanting to try Meghan Quinn for a while and figured it was meant to be when I spotted an audiobook of this enemies-to-lovers romantic comedy on Hoopla. I was wrong!
This book opens with a man doing sex work and talking about how shameful it is. Then his internal monologue is allllll about how saggy his client's breasts are. "Looks like she's rocking a pair of pancakes under there..." I get that you don't like the women who hire you, but if this is how you think about women, how the hell am I supposed to believe that when your love interest ages, you're going to find her attractive or at the very least not be revolted by her body? Don't want you to have an HEA, byyyyyyeee
This might be the earliest I've ever DNFed a book... less than 5 minutes in. I didn't even meet the woman he's supposedly going to fall in love with.
Content Warnings: body-shaming, sex-worker-shaming, I bet a whole bunch more but I made it to 1% so
Suzanne borrowed this audiobook from Hoopla via her library.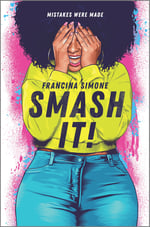 Smash It!, by Francina Simone
Suzanne says: DNF

This started out fun and funny and I really liked a lot of what was happening. However, there's a character who's parents are Israeli and Palestinian respectively and there are a bunch of comments about their background that made me very uncomfortable. He's the love interest, so we spend a lot of time with the MC's thoughts about him.
I didn't make it far enough in to feel like I can give it a thorough rating. I bet a lot of people will really like it and I can tell Simone was doing some good things. A strong writing voice, but once something hits you wrong it's hard to go back. (See above with Don't Hex and Drive.)
Suzanne borrowed this book from Hoopla via her library.

If you appreciate our content and wish to support the site, please consider using the affiliate links in this post and below for your shopping needs. Even if you don't buy the book in question, we receive a small % of your purchase from the vendor. As always, you are welcome to leave us a tip on Ko-Fi!
Support Love in Panels