Mini-reviews of The Orphan of Cemetery Hill, Fable, A Touch of Stone and Snow, Fable and Up On the Roof. That's an f/m gothic historical, an f/m fantasy romance, a YA fantasy and an f/f contemporary.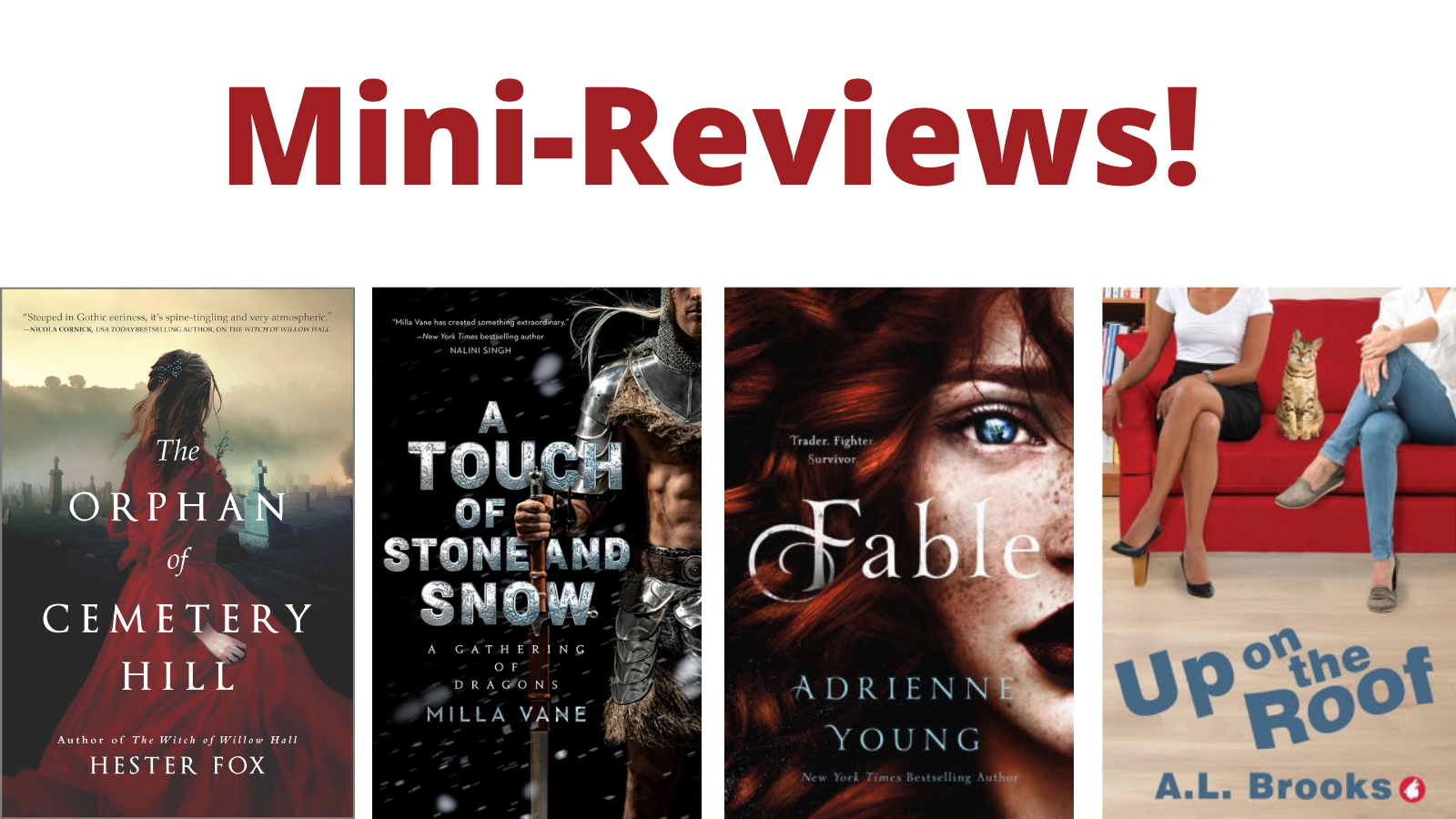 Rating refresher! Categories are based on whether or not we recommend them to fellow readers - DNF (Did Not Finish), Pass, YMMV (Your Mileage May Vary), Read it Eventually, Read it Soon.
This post contains affiliate links.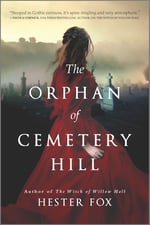 The Orphan of Cemetery Hill, by Hester Fox
Suzanne says: Read It Eventually? YMMV

Amazon ◊ Apple Books ◊ Barnes & Noble ◊ Bookshop ◊ Kobo
Having read Fox's first two books, this was not quite what I was expecting. The plot here is less gothic in that there's no manor house to run from and instead there's a group of evil scientists stealing bodies for a dark purpose. The heroine is a medium and fled her aunt and uncle as as child because they were abusing and exploiting her. The hero (I didn't care for him) is a philandering rich boy who doesn't want the shipping business his recently deceased abusive father left him. (There are mentions of slavery and being complicit by transporting goods.) This is a more diverse historical Boston than we often see, which I appreciated.
The plot is sort of all over the place, however, and the MCs have this insta-love relationship. They're not often on page together and though this isn't a romance, I needed more in order to understand why this love motivated so many of their decisions. (There is an HEA.) Sadly, I can't gleefully recommend it like I did the last two.
Content Warnings: grave-robbing, abduction, evil scientists, parental and familial abuse (referenced, not on page), children in peril, bad guys threaten to use Fugitive Slave Act to send heroine's adoptive father back into slavery, imprisonment, probably alcoholism, cheating (kissing while engaged), probably more
Suzanne received a copy of this book from the publisher for review but ended up listening to it on audio via Hoopla.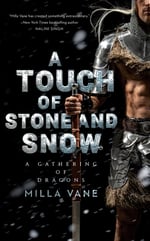 A Touch of Stone and Snow, by Milla Vane
Suzanne says: Read It Eventually

Amazon ◊ Bookshop ◊ Barnes & Noble ◊ Kobo
If you're in the mood for expansive world-building, lots of battles and complicated (messy) characters, this series might be for you. The first book has a hero I wanted to bash over the head, but this one is quite a bit softer. (Though they're all still warriors so it's not like he's a fluffy lamb.) PLUS there's a giant god-cat! All in all, a really enjoyable read even if there are lots of dark elements and the cast of characters is rather too large for me to keep track of. The plot seemed longer than maybe necessary, but it also felt like Vane planted the seeds for about four future romances, so the romance reader in me is fine with that.
Content Warnings: This is a DARK fantasy world. Please see the warnings on Milla Vane's website.
Suzanne read a copy of this audiobook on Hoopla thanks to her library.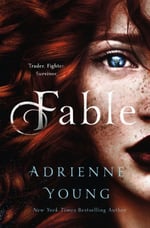 Fable, by Adrienne Young
Suzanne says: Read It Eventually

Amazon ◊ Bookshop ◊ Barnes & Noble ◊ Kobo
Fable is about a teenage girl named Fable, abandoned several years earlier by her trader/pirate father on an island where everyone is struggling and no one helps her. She struggles to get off the island and confront him and when she does, she learns there's more to the story than she expected. There's quite a bit of time on a ship, but it didn't feel overwhelmingly like a sea-faring tale. Between stops for trading and quite a bit of non-sailing time with the rag-tag crew of the ship Fable maneuvers her way onto, the characters are developed more than in Young's first couple of books. (I wasn't able to finish those.)
This is one of those times the marketing hints at a romance that isn't quite as present as I expected. It's a spoiler to say who it's with, but it's brief and I expect it to be explored more in the next books. Fable is an adventure tale that feels like the start of a story rather than a story in itself. If they like this one, readers will want the next installment soon.
Content Warnings: attempted murder, violence, mentions of parental death, hinted at sexual assault or coercion
Suzanne received a copy of this book from the publisher for review but ended up listening to it on audio via Scribd.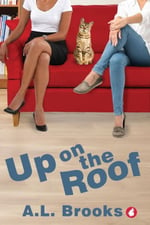 Up on the Roof, by A.L. Brooks
Suzanne says: Read It Eventually

Amazon ◊ Bookshop ◊ Barnes & Noble ◊ Kobo
Two London neighbors are unexpectedly thrown together when the upstairs apartment is wrecked in a storm. Curvy accountant Lena was disowned by her Indian parents for being a lesbian, while blonde fitness instructor and Brienne of Tarth-look-alike Megan is part of a boisterous family who love her just as she is. Lena is asthmatic and struggles with anxiety and panic attacks while Megan is something of a people-pleaser and has to be careful not to let people take advantage of her. Both were in bad long-term relationships prior to the start of the book. I did not notice fatphobia except when Megan's family uses an old nickname for her, "Lumpy," and Lena immediately tells them how horrible it is and her family apologizes. A great moment and I cheered for them both.
One thing I really liked is the secondary relationships in the story. Megan's family is funny and loving and her best friend Jen is as well. (I really thought Jen would have a romance novel of her own by now, but alas, she does not.) Lena is really close with her sister, who gently teases her and is a cheerleader of sorts. I love when characters aren't dependent entirely upon their romantic partner for happiness and companionship.
I didn't see any reviews from British Indian readers and I'm not sure how well that rep was done. So much writing from white authors about POC main characters is shallow or reliant on stereotypes and while nothing was screamingly awful (to me) I'm totally not able to judge.
This is a slow burn (with not much burn) and there's not much conflict past a series of unfortunate events at the beginning in which a clumsy Megan repeatedly trashes Lena's door or dumps drinks on her. All in all, a sort of soothing way to spend a few hours. Justine Eyre can read me all the things please.
Content Warnings: pregnant side character, mentions of cheating, anxiety, panic attacks, confrontation with homophobic parents
Suzanne borrowed this audiobook from Hoopla thanks to her library.
If you appreciate our content and wish to support the site, please consider using the affiliate links in this post and below for your shopping needs. Even if you don't buy the book in question, we receive a small % of your purchase from the vendor. As always, you are welcome to leave us a tip on Ko-Fi!
Support Love in Panels