More mini-reviews! Four audiobooks: Fence: Striking Distance, Once More Upon a Time, The Midnight Bargain and The Vicar and the Rake. That's an m/m contemporary YA, an f/m fantasy novella, an f/m historical fantasy and an m/m historical romance.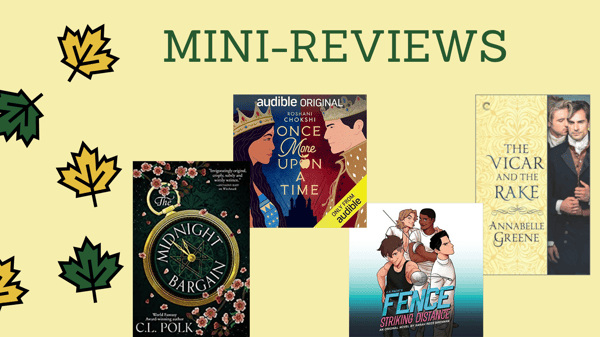 Rating refresher! Categories are based on whether or not we recommend them to fellow readers - DNF (Did Not Finish), Pass, YMMV (Your Mileage May Vary), Read it Eventually, Read it Soon.
This post contains affiliate links.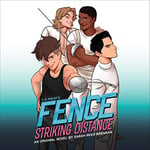 Fence: Striking Distance, by Sarah Rees Brennan
Suzanne says: Read it Eventually

Amazon ◊ Barnes & Noble ◊ Bookshop ◊ Kobo
Told from the perspectives of four boys on the fencing team at a private school, Fence: Striking Distance is a novel set in the world developed by C.S. Pacat and Johanna The Mad as a series of graphic novels. I'm coming at this having already read all the comics, so I'm not sure if the changing POVs would be confusing to someone not familiar with the characters, but this book really worked for me.
There's a gay romance, a lot of "what is friendship and how do I do it," and not much fencing. That last bit is where it differs from the comics, but it makes sense for a visual medium to have more fencing scenes. However, if you want fencing matches? Stick to the comics.
I really liked this book and I'm looking forward to the second, but I do want to note that one main character is (I believe) autistic and Japanese and one is Black. There are other secondary characters of color as well and while I didn't notice anything terrible I can't speak to the rep. One character figures out his sexual/romantic orientation and that was really well done.
Audio Notes: The audiobook is narrated by Will Collyer, who covers all four POVs and doesn't do much at all to differentiate between characters. Again, I didn't find it difficult to figure out which POV I was in (mostly because of SRB's writing) but I think that may be a stumbling block for some listeners. Otherwise the narration is good.
Content Warnings: bullying related to socioeconomic status, strained family relationships, mentions of mother's abusive boyfriends
I received a digital copy of this book for review but read it on audio through my library. I also purchased a paper copy.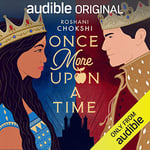 Once More Upon a Time, by Roshani Chokshi
Suzanne says: Read It Eventually

Once More Upon a Time is an Audible Original and Roshani Chokshi's first adult romance. It's fairytale-themed with enemies-to-lovers, amnesia and second-chance romance tropes. It's funny, deeply romantic, a little silly and exactly what I needed in my post-election funk.
Audio Notes: The narrators (Rebecca Gibel, Shiromi Arserio, Vikas Adam) did a great job, but the little chimes between scenes initially made me cringe. I got used to them, but it was a totally unnecessary embellishment that made me feel like I was reading one of those "turn the page when you hear the sound" books my kids have.
Content Warnings: curse/amnesia, exile, heroine was restricted as a child and has a phobia of shoes (Twelve Dancing Princesses)
I read this as part of my Audible subscription.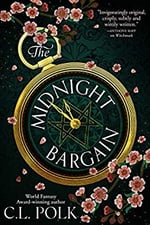 The Midnight Bargain, by C.L. Polk
Suzanne says: Read It Eventually

Amazon ◊ Barnes & Noble ◊ Bookshop ◊ Kobo
Set in a different historical fantasy world from her
Kingston Cycle
books, C.L. Polk's The Midnight Bargain is one part fantasy, one part romance and two parts tear-down-the-patriarchy. Beatrice wants nothing more than to be a sorceress free to study and use her magic, but her family is forcing her into the equivalent of a Regency "Season," (Bargaining Season) to find a husband. Married women are forced to wear a collar during their fertile years so that a spirit won't possess any unborn children. The collar suppresses their magic and breaks any bond they might have made with a spirit--one of the requirements to be a full-fledged magus. This means that women are oppressed in all the ways they were historically (no property, no vote, etc) and magically. The romance here was sort of insta-love but it grew into something I really liked and I found the conflict compelling. How can you possibly love a man when doing so means you'll be stripped of a huge part of your identity?
The Midnight Bargain made me want to take revenge on almost every man in the book and the patriarchy in general. Give me a flaming sword and I will do battle. Good job, Polk, for making me feel Big Feelings. I needed to read something fluffy afterward but I liked this one a lot.
Audio Notes: Moira Quirk is a pretty prolific audiobook narrator so odds are if you're an avid listener, you've heard her voice before. I happen to really like her narration and I think it worked well with the tone and content of the story.
Content Warnings: confinement, subjugation, men are awful, near-miss forced marriage, discussion of pregnancy and childbirth,
I borrowed this audiobook from my library.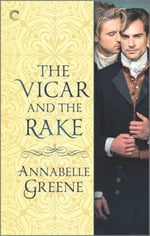 The Vicar and the Rake, by Annabelle Greene
Suzanne says: Pass

Amazon ◊ Barnes & Noble ◊ Kobo
This book was fine to middling for the first 70% and then went completely off the rails. It was perhaps even boring at the beginning, with the characters driven mostly by a vaguely-described childhood connection and a whole lot of pants feelings. Why would they work together, what common goals do they have? Unknown. Still, it's first in a series and I tend to give those books more leeway since they're introducing characters and group dynamics. And yet...
I would have stopped reading this book if not for the work audio narrator Cornell Collins was doing. His emotional performance kept me going when I would have abandoned the ebook much earlier. I finished this book and boy do I regret it. This was a spectacularly poor example of pacing. In the last chunk of the book, earlier conflicts are resolved, but so many new subplots emerge that the result is something chaotic and just plain messy. It felt like a case of "don't hold anything back for the next book!" And not in a good way. I'm sorry to say that I won't be reading the next one. (I also made Margrethe read this for a second opinion and she agreed with me.)
Audio Notes: Thank you to Cornell Collins for his excellent narration.
Content Warnings: house fire, parental abandonment, blackmail, rather a lot of homophobia, attempted murder, poisoning, physical assault, past child abuse (to "fix" a character's homosexuality), illness, probably more things
I borrowed this audiobook on Hoopla.

If you appreciate our content and wish to support the site, please consider using the affiliate links in this post and below for your shopping needs. Even if you don't buy the book in question, we receive a small % of your purchase from the vendor. As always, you are welcome to leave us a tip on Ko-Fi!
Support Love in Panels