This time around, Suzanne reviews a gothic historical, a first-in-series paranormal, and a contemporary with When Harry Met Sally vibes.
Rating refresher! Categories are based on whether or not we recommend them to fellow readers - DNF (Did Not Finish), Pass, YMMV (Your Mileage May Vary), Read it Eventually, Read it Soon.
The Witch of Willow Hall, by Hester Fox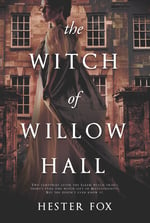 Suzanne says: Read it Eventually
Amazon, Apple Books, Barnes & Noble, Kobo, The Ripped Bodice
I read this book as a spooky Halloween read and it was perfect for that. I'm not a horror fan, but this book is definitely an atmospheric gothic with lots of secrets and some haunting. There's a touch of magic, ghosts, a bit of drowning... and a very sweet romance. There are also a whole bunch of content warnings, but they're spoiler-y, so this is your warning for spoilers!
The book takes place in New Hampshire (my current residence) and starts out in Boston, so it's a rather refreshing historical on that front. But yeah, lots of WTFery.
Content Warnings - Miscarriage, attempted assault, attempted murder, sibling incest, death of a child.
Suzanne borrowed this audiobook from Hoopla via her library.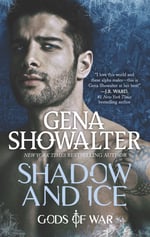 Shadow and Ice, by Gena Showalter
Suzanne says: DNF, YMMV
Amazon, Apple Books, Kobo, Barnes & Noble, The Ripped Bodice
This book was unsuccessful for me, but I also didn't make it past the first 25%. There's a very long prologue, and the male audiobook narrator's voice drove me batty. Overall? It was boring and I didn't like the hero. Showalter's books are something I have to be in the mood for, as there's a lot of exposition and the romance isn't as central as I'd like.
The premise is that the gods started a big competition (war games) and as the competitors are having their monthly check-in, a Viking warlock freezes them in ice. Now it's many hundreds of years later and the ice is melting (hiii climate change) and the heroine and her sister seek refuge in the cave of frozen champions. I assume the rest of the series will follow individual thawed competitors? In any case, I wasn't compelled to finish this book, nevermind continue with the series.
If you like the Lords of the Underworld, you'll probably enjoy this.
Suzanne borrowed this audiobook from her library.
One Day in December, by Josie Silver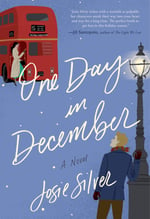 Suzanne says: Read it Soon, YMMV
Amazon, Apple Books, Kobo, Barnes & Noble
One Day in December reads sort of like a modern, British version of When Harry Met Sally, with some Love Actually thrown in. While at university, the heroine sees the hero at a bus station. She's on the bus, he's standing, waiting. Their eyes meet. It's love at first sight. She looks for him for almost a year... until one day her roommate and best friend brings home the man she's madly in love with. And it's him.
What follows is a decade of the two of them getting to know each other... as friends. Laurie pines for Jack for a while, but she decides to take a holiday to Thailand when she's done college and meets the man whom she eventually marries. It's a long road for Jack and Laurie, full of missed opportunities and them dating (or marrying) other people, before they realize that "it's always been you." I was reminded of When Harry Met Sally in a very positive way.
And to answer one of my friends' concerns - the heroine doesn't wait a decade to start living her life. She has a life. He has a life. They just haven't quite made it work during that decade.
CW: family illness, hero is injured and loses work long-term
Suzanne borrowed this audiobook from her library.