More mini-reviews! Reviews of Teddy Spenser Isn't Looking for Love, Instant Karma, In a Holidaze and Kingdom of the Wicked. That's an m/m contemporary, an f/m YA contemporary, an f/m contemporary and a YA fantasy.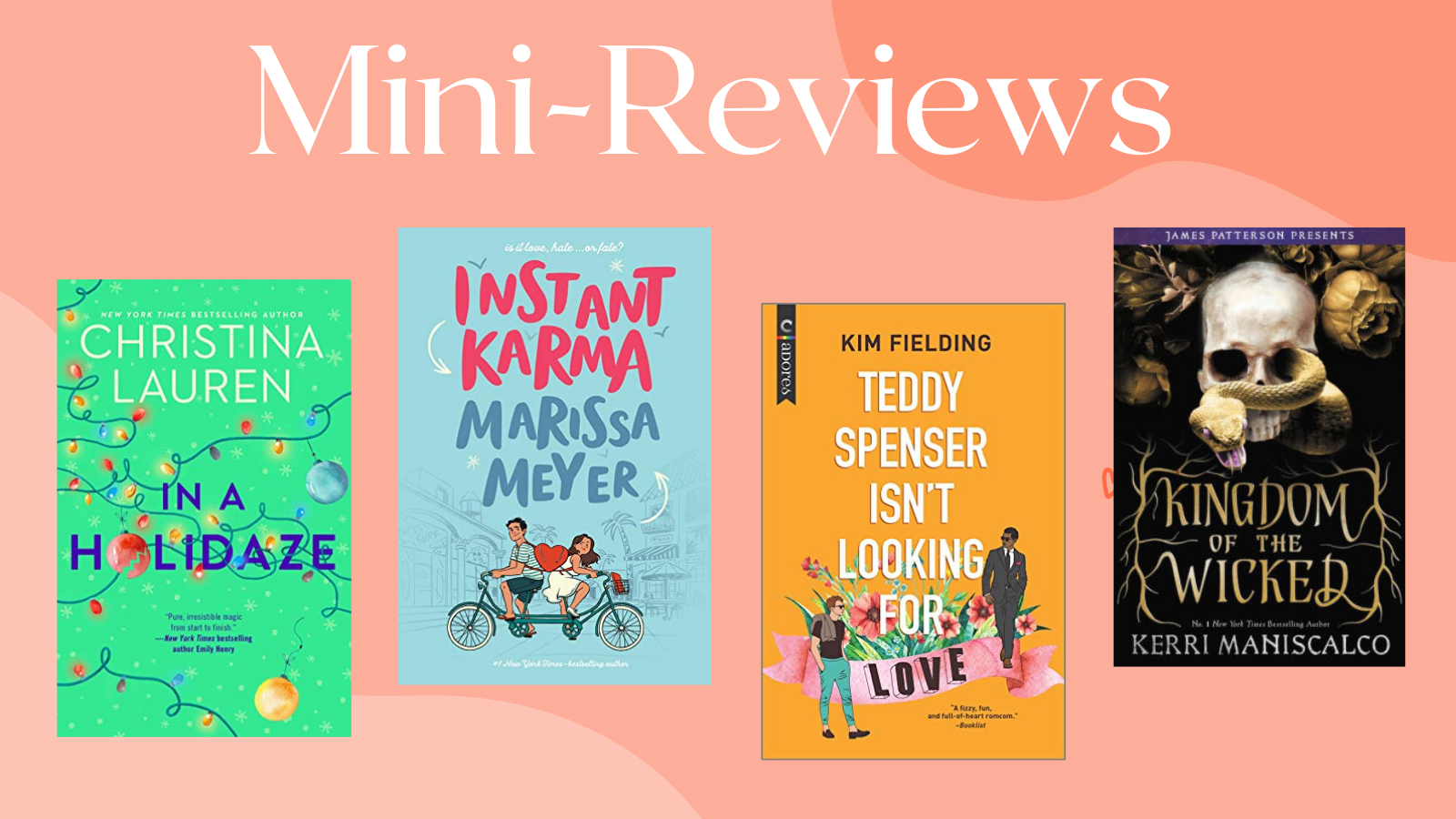 Rating refresher! Categories are based on whether or not we recommend them to fellow readers - DNF (Did Not Finish), Pass, YMMV (Your Mileage May Vary), Read it Eventually, Read it Soon.
This post contains affiliate links.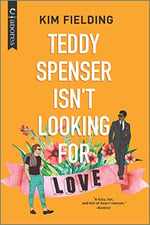 Teddy Spenser Isn't Looking for Love, by Kim Fields
My Verdict: YMMV/DNF

Amazon ◊ Barnes & Noble ◊ Bookshop ◊ Kobo
Teddy Spenser isn't looking for love, but he is really annoying. Perhaps if it wasn't told entirely from Teddy's POV I would have stuck with it, but as it is, I wasn't enjoying spending this much time with him. Romeo does nothing wrong and Teddy just makes assumptions about him and then picks little arguments because he doesn't want to be attracted to him. Teddy is big into fashion and design, so readers who are likewise inclined may enjoy his approach to life and work. He definitely skews young, so readers looking for characters early in their careers will probably like him more than those of us who want a bit more maturity from grown men.
There are definitely some funny bits! I bet if I liked Teddy more I would have found this a fun read.
Worth noting that there are also some microaggressions in the first 20% of the book (all I read) that even my white ass noticed. I really like this cover and apparently I will never learn my lesson.
Content Warnings: I don't know, sorry!
I received a digital copy of this book for review.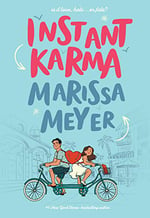 Instant Karma, by Marissa Meyer
My Verdict: YMMV

Amazon ◊ Barnes & Noble ◊ Bookshop ◊ Kobo
A judgmental overachiever has to convince the boy she hated working with all semester to redo their final project over the summer. (He's so much nicer than her.) Pru is difficult to like. She took great pleasure in enacting magical "instant karma" on people with no knowledge of why they were doing the things she observed. She treated her love interest poorly and then he treats her poorly in the big climactic fight (which could have been resolved easily if she'd ever talked to him honestly about what was going on). I liked the sea lions so much more than I liked the POV character.
This is a romance, yes, but it feels more like a coming-of-age story in which a rather selfish girl has to learn to think about other people every once in a while. She has a definite savior complex but she doesn't want to ask people why they are making their choices. On top of that, it felt really long.
I was so glad when they finally started getting together because the banter was good and I genuinely liked many of the characters. It was just hard to read about Pru doing the same things over and over and not learning until the end. Also the "magic" makes no sense.
Audio narration was good. Cadence and voices seemed to fit the characters.
A middling read for me.
Content Warnings: mentions of animal death and injury, animal blindness, Quint's dad is pretty much out of the picture
I received a digital copy of this audiobook for review.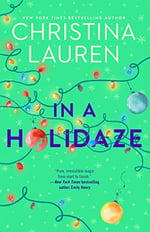 In a Holidaze, by Christina Lauren
My verdict: YMMV

Amazon ◊ Barnes & Noble ◊ Bookshop ◊ Kobo
In a Holidaze
was enjoyable in a sort of cotton candy way. Sweet but fleeting. Maelyn's family has always spent Christmas week at a cabin in Utah with another family and one of her parents' college friends. And she's always had a monster crush on Andrew, older son of the other family. As her family leaves the cabin, they get into a deadly car accident and Maelyn is suddenly on the plane to the cabin again. The
Groundhog Day
premise is executed in the standard fashion for the first couple of go-rounds, but most of the book takes place in one re-do. Maelyn spends a lot of time trying to figure out what she's supposed to fix, what to avoid so she doesn't get sent back to the start again and how to finally get together with Andrew. The romance was successful but the structure was weird. I just sort of rolled with it and I think it helps that I was listening to this audiobook while doing some crafting, so I could just lean into the silliness of Christmas traditions and the absurdity of the repeat-a-week premise.
It's been interesting to watch as CLo's books get less and less explicit. I started reading their books when they were solidly erotic romance and now we're at makeouts in a closet and such vague descriptions that it's almost fade-to-black. Just keep that in mind if you're a long-time reader.
Content Warnings: car accident, character dies multiple times (but not really?), mention of past cancer, mention of past divorce, drug use, many mentions of being "crazy" (because time travel)
I received a digital copy of this book for review but read it on audio through my library.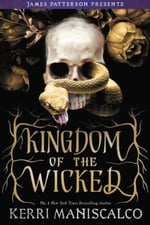 Kingdom of the Wicked, by Kerri Manisculco
My verdict: Read it Soon

Amazon ◊ Barnes & Noble (Exclusive) ◊ Bookshop ◊ Kobo
I was really looking forward to this witch + demon fantasy with romance and I was not disappointed. When her twin is brutally murdered, Emilia summons a demon to help her exact revenge. Except she makes a mistake and bonds the demon to her. Of course he's unfortunately hot and has a bunch of evil brothers and everything gets complicated.
This will be too light on the romance for some readers, so here's your warning that it's the first in the series and I expect more relationship development as time passes. It's dark and kinda sexy and definitely murdery. I loved it enough that I could ignore the somewhat predictable villain reveal and I'm looking forward to the next!
Content Warnings: murder, more murder, possession, kidnapping
I purchased this book.
If you appreciate our content and wish to support the site, please consider using the affiliate links in this post and below for your shopping needs. Even if you don't buy the book in question, we receive a small % of your purchase from the vendor. As always, you are welcome to leave us a tip on Ko-Fi!
Support Love in Panels