This is a very Suzanne set of mini-reviews, with her thoughts on I Flipping Love You, Can't Escape Love, and Hunted.

Rating refresher! Categories are based on whether or not we recommend them to fellow readers - DNF (Did Not Finish), Pass, YMMV (Your Mileage May Vary), Read it Eventually, Read it Soon.
I Flipping Love You, by Helena Hunting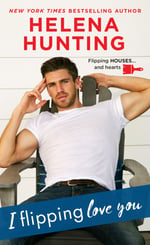 Suzanne says: YMMV
Amazon, Apple Books, Barnes & Noble, Kobo
This is one of those cases where if the author's sense of humor and sexytimes works for you, you'll love the book. If you're not in the right mood and/or can't ignore the immensely privileged background of the main characters, you'll struggle a bit. I found parts of the book really enjoyable and funny. I also really resented the fact that both characters came from privilege, even if one of them had terrible parents who abandoned her and her twin at age 17 with $10,000 and nothing else. In my head, I'm thinking $10,000 is a lot of money and a lot more than most people with terrible parents get? Then again, how do you write a book about house-flipping if the characters don't have the capital to buy houses. (You don't.)
This book gets major props for consistent, responsible condom use and for sexy sex. It gets points off for use of the term "lust button" as a euphemism for clitoris. I hated the first in this series (DNF) and this one was such an improvement. The hero is not an alpha jerk and I genuinely liked both of the main characters. Overall, I rated it 3 stars, but it's at 4.22 on Goodreads, so I think Helena Hunting is an autobuy for a lot of readers.
Suzanne received a copy of this book for review via NetGalley.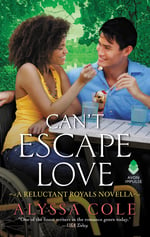 Can't Escape Love, by Alyssa Cole
Suzanne says: Read it Soon
Amazon, Apple Books, Barnes & Noble, Kobo
I delayed writing this review for a while, assuming that eventually I'd have some coherent thoughts. I don't. This novella made me smile the whole way through and it's full of quotable lines. It's ADORABLE and geeky as hell.
Reggie runs a pop culture site called Girls With Glasses and is a disabled Black woman. Gus is an Asian neurodivergent man who loves puzzles. They originally met online when Reggie was really into Gus's puzzle channel and fell asleep to his voice. When they reconnect, it's like geeky magic. I was so into this book that I read it in one sitting, which is impressive since I have a puppy and children interrupting me at all hours.

Suzanne purchased this book.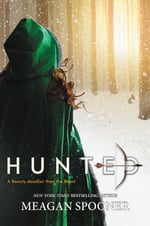 Hunted, by Megan Spooner
Suzanne says: Read it Eventually
Amazon, Apple Books, Barnes & Noble, Kobo
This is a YA retelling of Beauty and the Beast, and it loosely follows the version I know from Disney. There's a girl who's very close to her father, he goes missing, she gets trapped by the Beast who is cursed. There's a Gaston-like character, but he's actually a good person which is pretty excellent, and Beauty has two sisters.
It also diverges wildly from the original story in a few ways, mostly because of magical monsters and the fact that the heroine is a skilled hunter. As a romance, it succeeds but it's absolutely a slow burn. Not much in the way of kindness or kissing, but she does kill him at least once. If you want a bloodthirsty heroine out for vengeance and a Beast who is truly beastly... this is a good pick.
Suzanne borrowed this audiobook from her library.