More mini-reviews! Reviews of Mister Romance and Professor Feelgood (same author and series), Best Women's Erotica 7, The Longing of Lone Wolves and The Spanish Love Deception. That's three f/m contemporaries, an erotica collection and an f/m fantasy/dystopian/fae shifter romance.

Rating refresher! Categories are based on whether or not I recommend them to fellow readers - DNF (Did Not Finish), Pass, YMMV (Your Mileage May Vary), Read it Eventually, Read it Soon.

This post contains affiliate links.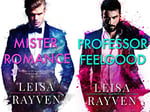 Mister Romance and Professor Feelgood, by Leisa Rayven
My Verdict: Read It Eventually (My id gave them 5 stars though)

A Bookstagram mutual was talking about Mister Romance a few weeks ago and her review was positive enough that I decided to take a chance even though these titles are terrible. I'm glad I did, because they're everything I didn't know I wanted in a slow-burn romance. The first is about a man takes wealthy women on their fantasy dates for lots of money (no sex, detailed in contracts) and a reporter determined to break out of writing "10 Cats You Need in Your Life" stories.

Professor Feelgood is about a book editor and the man behind an incredibly popular Instagram thirst trap/poetry account with whom she's working on a book. Turns out, he's someone she knows and their relationship is... not great.
Both are tropey, with secrets and a bit of angst. I wouldn't call them rom-coms, but there are funny moments and the sexual tension is perfection. These two books reminded me that I can enjoy contemporary romance.
***
Content Warnings:
I read these audiobooks on Hoopla thanks to my library.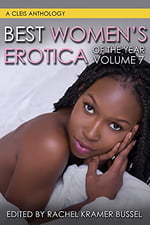 Best Women's Erotica of the Year Vol. 7, an Anthology Edited by Rachel Kramer Bussel
My Verdict: Read It Eventually


days of edging. The theme of this volume is "surprise." Hopefully if you pick it up you'll find a couple of your own.


***

I received a copy of this ebook from the publisher for review.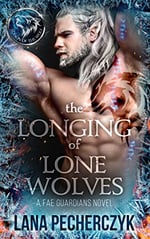 The Longing of Lone Wolves, by Lana Pecherczyk
My Verdict: Read It Eventually

Amazon (KU and Audible)

If you ever wondered what it would be like to wake up hundreds of years from now and be bonded to an invisible (to everyone but you) fae wolf shifter in a waaaaay post-apocalyptic world, here's the book for you. The world-building here is like sci-fi and fantasy, with lots of morally gray characters (and some who are definitely bad). It's pretty violent and it was less smexy than I expected given some of the FaeCrate (RIP) promo, but it was weird enough that I kept reading. I'm still not sure if it was good, but it was quite readable. Just mind those content warnings, because some of it caught me off guard.

***
Content Warnings: child abandonment, eugenics (fae are only allowed to "breed" with permission, unapproved children are taken), torture, forced military service, multiple threats of rape/gang rape, violence, murder, a sex worker is coerced into becoming pregnant (off page, before book begins), racism
I purchased a copy of this book but also received a digital audiobook from the publisher for review.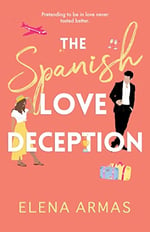 The Spanish Love Deception, by Elena Armas
My Verdict: Read It Soon

Amazon ◊ Barnes & Noble ◊ Bookshop ◊ Libro.fm

I avoided this book for a while because of the internet hype, but I'm so glad I picked it up. It runs long, with the first part consisting of an antagonistic workplace relationship that morphs into fake dating for a wedding in Spain. I liked the build in the beginning, but when the main characters get to Spain it really picked up for me. I'm such a sucker for a hero who's totally gone for the heroine and she has no idea. Sort of like The Hating Game, but less petty and with a large nosy family instead of an abusive one. The banter and chemistry between the leads is A+.
***
Content Warnings: sexism, slut-shaming, power imbalance in past relationship
I borrowed this audiobook on Hoopla.
***
If you appreciate our content and wish to support the site, please consider using the affiliate links in this post and below for your shopping needs. Even if you don't buy the book in question, we receive a small % of your purchase from the vendor. As always, we'd love for you to leave us a tip on Ko-Fi!
Support Love in Panels