Mini-reviews of Girl, Serpent, Thorn; A Song of Wraiths & Ruin; Take a Hint, Dani Brown; and The Rakess. That's two YA fantasies (with romance), an f/m contemporary and an f/m historical.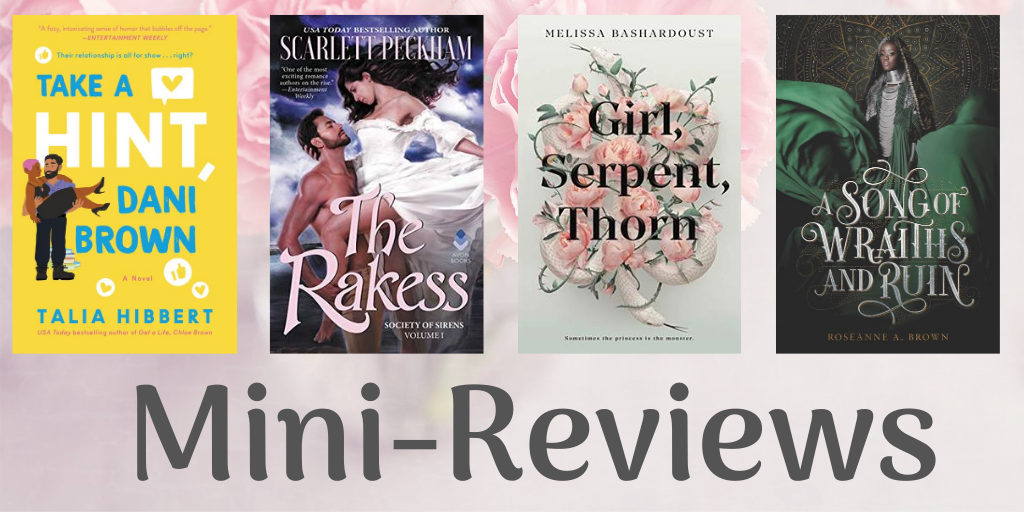 Rating refresher! Categories are based on whether or not we recommend them to fellow readers - DNF (Did Not Finish), Pass, YMMV (Your Mileage May Vary), Read it Eventually, Read it Soon.
This post contains affiliate links.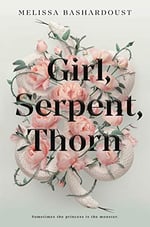 Girl, Serpent, Thorn, by Melissa Bashardoust
Suzanne says: Read it Eventually

Amazon ◊ Barnes & Noble ◊ Bookshop ◊ Apple Books ◊ Kobo
It's a bit of a spoiler to say that this has a bi/pan main character who ends up with a woman, but it's been pretty widely all over the internet prior to release, so I get to say this: MONSTER GIRLS IN LOVE
GST is a rather twisty fantasy with a fresh take on the Poisonous Girl trope. There are betrayals, secrets, murders... It's not nearly as heavy on the romance as I had been led to believe, but I enjoyed it a lot. The writing was lovely.
I read Girl, Serpent, Thorn on audio courtesy of Macmillan Audio on NetGalley and while I loved the narrator, the volume was uneven. I found the dialogue to be much quieter than the rest of the story which was frustrating. Since this is my first time using this new review app, it's possible it's something to do with the player itself, but I couldn't tell in the Audible sample.
Content Warnings: murder, war violence, abduction, references to infanticide
Suzanne received a copy of this book from the publisher for review.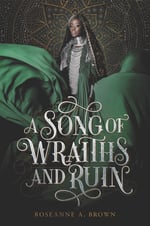 A Song of Wraiths & Ruin, by Roseanne A. Brown
Suzanne says: Read it Soon

Amazon ◊ Barnes & Noble ◊ Bookshop ◊ Apple Books ◊ Kobo
A Song of Wraiths & Ruin follows the now-common trope wherein the reluctant heir to the throne and the person determined to kill/overthrow them end up working together and fall in love. Minds are changed, common enemies found, etc. ASOWAR does it better than many, however, plus the setting and mythos are fresh and interesting. Perhaps best of all, everyone has a clear motivation and while they make bad decisions, the reasons for them are consistent and in character. I really want these two to get together, win the day and live happily ever after, but it's clear this is just the beginning. That was one hell of an ending.
Content Warnings: murder, kidnapping, xenophobia and racism, physical assault of a child, children in peril, war violence, threat of sexual violence
Suzanne purchased this book (it's so pretty) and read it on audio via Scribd.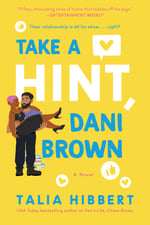 Take a Hint, Dani Brown, by Talia Hibbert
Suzanne says: Read it Soon

Amazon ◊ Barnes & Noble ◊ Bookshop ◊ Apple Books ◊ Kobo
As much as I loved Get a Life, Chloe Brown, I might love Dani's story even more. Zafir and Dani have this wonderful banter as coworkers then fake-baes and then real-baes. Hibbert excels at the banter, the sexytimes and creating the sort of characters who have depth but are genuinely good people you'd love to be friends with. Dani is queer and it's just normal and good. When the book begins, she's just gotten out of a relationship with another woman and someone assumes she's a lesbian. And then she says she's not and everyone just moves along. Thank you Talia for all these casually queer characters. *cries*
I still love these sisters and it was a delight to see Chloe and Red again. I love the family Zafir's built in the wake of his brother and father's deaths and the work he's doing to help boys become good men through sports.
In short, I loved this whole book. Writing a review of a book you adored is difficult, but I tried just for you.
Content Warnings: past: parental and sibling death, past: depression, grief, intrusive media, probably others but I was too busy swooning
Suzanne purchased this book in print and read the audio.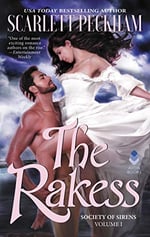 The Rakess, by Scarlett Peckham
Suzanne says: Read it Eventually

Amazon ◊ Barnes & Noble ◊ Bookshop ◊ Apple Books ◊ Kobo
An intense, heartbreaking, feminist romance with nuanced characters. Peckham brings her now-signature brand of angst and healing to two characters with similar experiences yet dramatically different reactions to grief and loss.
Readers who seek to avoid stories containing sex-shaming, miscarriage and pregnancy may want to pass on this, but Peckham allows her characters to be flawed, angry and scared and to attain a Happily Ever After regardless.
This is a complicated and intense book that deals heavily with subjects including miscarriage, use of mental institutions, pregnancy and the historical equivalent of slut-shaming to control women, death in childbirth and grief of all sorts. It's also the story of a group of women wrenching back some semblance of independence and self-determination in a world of men (and women) determined to restrain them. I went into it with some content warnings in hand and I'm glad I did. There's a definite gothic vibe and if you go into it expecting a lot of angst and some scary stuff, you'll be fine.
Content Warnings: past: late-term miscarriage, slut-shaming, forced institutionalization, taking away children (legally by father), past: death in childbirth, accidental pregnancy, rape threats, terrible men, animal mutilation, alcoholism
Suzanne received a review copy of this book from the publisher and purchased her own.
If you appreciate our content and wish to support the site, please consider using the affiliate links in this post and below for your shopping needs. Even if you don't buy the book in question, we receive a small % of your purchase from the vendor. As always, you are welcome to leave us a tip on Ko-Fi or join our Patreon!
Support Love in Panels