More mini-reviews! These books weren't terribly successful for our team.
Rating refresher! Categories are based on whether or not we recommend them to fellow readers - DNF (Did Not Finish), Pass, YMMV (Your Mileage May Vary), Read it Eventually, Read it Soon.
Wild Like the Wind, by Kristen Ashley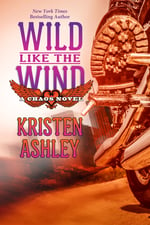 Ana says: Pass for everyone but series completists
Amazon, iBooks, Kobo, Barnes & Noble
WLtW was a deeply uneven book, with a terrible first half and a tolerable second half. The Hound, Shepherd Ironside has had unrequited feelings for his best-friend Black's widow. He has kept his feelings under wraps for decades, as it would be breaking their MC's brotherhood code to make a move on another man's woman, even if he is long-dead. Keely only wakes up to the fact that she loves Shep, after an emotional confrontation causes him to stop coming around and she realizes she needs to make the moves.
The first half of the book is written in Hound's POV and it was dreadful. In her better books Kristen Ashley's the deep POV leads to an immersive ride however, Hound's POV was riddled with info-dumpy passages that sounded nothing like the typically taciturn biker, including one where he catalogs the hotness of his biker brothers in addition to several where he rhapsodizes about the heroine's home decor style. The book improves once we switch over to the heroine, Keely's POV because these passages are just not as jarring. What doesn't improve however, are the passages extoticizing the heroine's 1/4 Apache heritage.
If you are invested in the series's overarching suspense plot, there are significant breakthroughs and setting up for the conclusion of the series plotline in the next book.
Content Warnings: Crime, domestic violence (not MCs)
Ana purchased this book.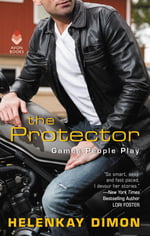 The Protector, by Helen Kay Dimon
Ana says: DNF
Amazon, iBooks, Barnes & Noble, Kobo
Cate Pendelton has been turning over every rock in her efforts to find out the why and hows of her sister's death in a secretive commune. Damon Knox left Salvation, PA under tragic circumstances and vowed never to return, but knows that the only way Cate will be able to find the answers she needs is if he brings her back with him.
Although the tropes in this book should have appealed to me (bad first impressions, fake relationship), neither the plot nor the characters caught my attention. In previous books, the banter carried me even when the plot stalled, but in this one the bickering that too quickly turned into lust didn't feel genuine. I wanted to sympathize with Damon, but he was too obnoxious and unwilling to level with Cate about his past. And I felt little connection to Cate beyond her frustration with Damon because we knew so little about her beyond her determination to find closure about her sister's death. Although I loved The Fixer and The Negotiator, I never clicked with The Protector and when I put it down at little over half-way into the book I didn't have any interest in picking it up again.
Content Warnings: Crime, guns
Ana received an ARC from the publisher, Avon, via Edelweiss.
Push Me Pull Me, by Amanda Rhodes (Novella)

Margrethe Says: YMMV
Amazon, iBooks, Barnes & Noble
Push Me Pull Me is a novella told from the perspective of Mallory, a rental agent who is unhappy in her job, who shows a client, Corinne, an apartment. There is an immediate attraction between the two women, which very quickly leads to them having sex. And ta da, that's the plot. I'm not sure what to really call Push Me Pull Me because it is not a romance, it's not erotica. The novella exists somewhere in the middle without committing to either. It is the start of a romance; it is the meet cute and the hooking up with a lots of lust and not a lot of relationship building. I'd argue there isn't even time for a happy-for-now in this story.
Full disclosure, it is told in first person present, which is really distancing for me to read, but for most of the novella, I barely noticed. Once the book got into the flirting and lusting, I felt like an awkward observer, but this could totally just be my preference. It is also a story that uses some dominance/submission play in the final sex scene, but it's more general power play than definite BDSM. My biggest quibble (aside from being sold as a romance and not being a romance) is that there is a hint of panphobia when Mallory worries about the idea of being left for a man. And the phrasing in the scene is awkward enough that I worry being pansexual was being equated to being polyamorous. Overall, it was fine and I think an interesting story could have been told as a full-length novel.
Content Warnings: mild panphobia, power play, very light BDSM, fat heroine uneasy in her body
Review copy received via NetGalley in exchange for an honest review.