Mini-reviews of Best Laid Plaids, Lovewrecked, The Switch, Charming as a Verb and Kiss My Cupcake. That's an m/m historical, a contemporary (women's?) novel, two f/m contemporaries and an f/m contemporary YA.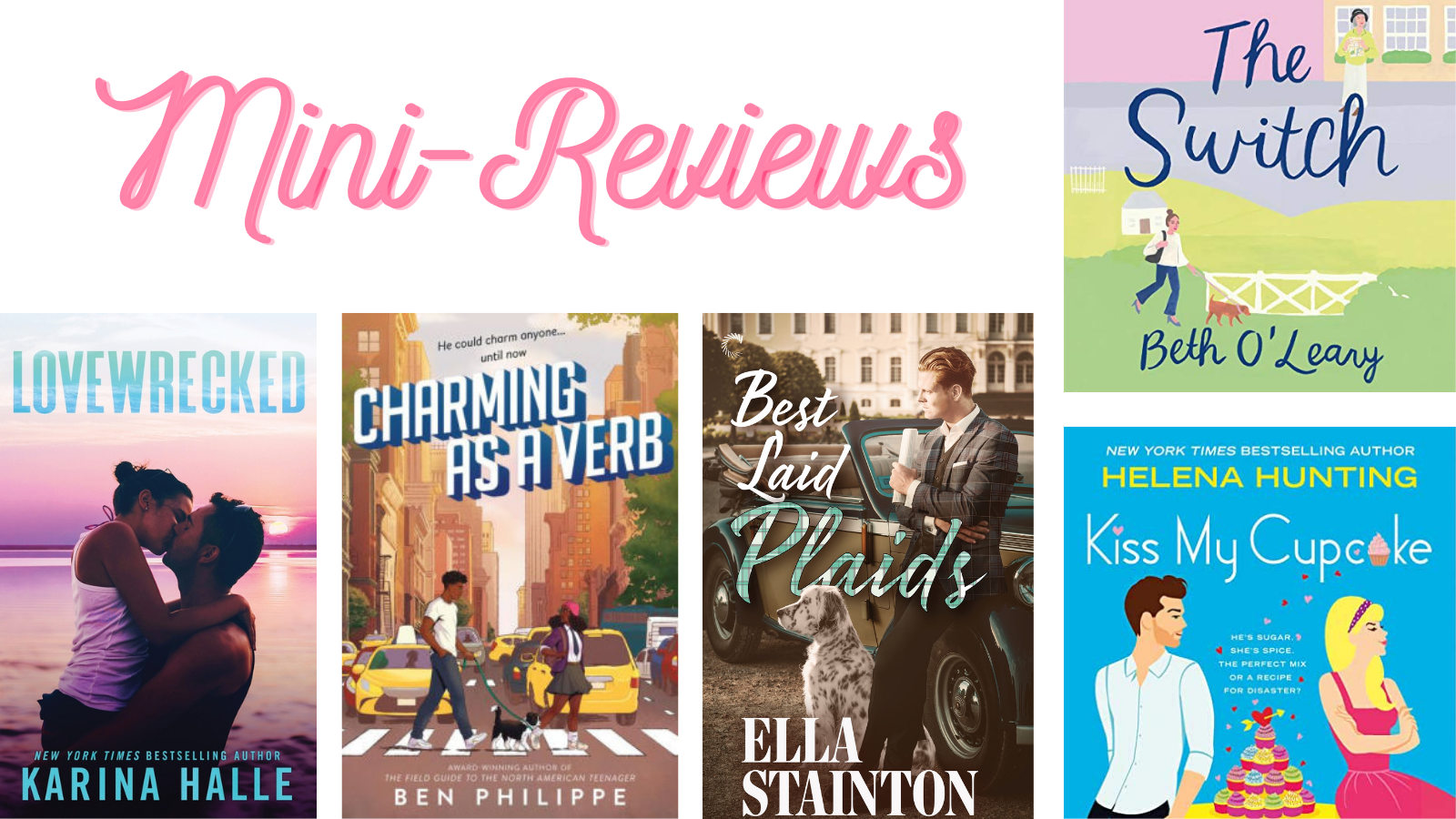 Rating refresher! Categories are based on whether or not we recommend them to fellow readers - DNF (Did Not Finish), Pass, YMMV (Your Mileage May Vary), Read it Eventually, Read it Soon.
This post contains affiliate links.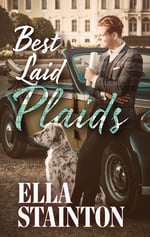 Best Laid Plaids, by Ella Stainton
Suzanne says: Read It Eventually

Amazon ◊ Apple Books ◊ Barnes & Noble ◊ Kobo
I decided to read this as part of my annual spooky/spoopy pre-Halloween reading and I'm not sure it was the best fit. This is a "very horny" book, with a lot of sex, not as many ghosts as I was expecting, and only a couple scenes that were spooky (see content warnings).
However, readers looking for a historical romance set in post-WWI Scotland with some power play, opposites-attract vibes, plaid and tweed will find a lot to like here. There are road trip shenanigans and a very funny friend group, but it's not spooky.
One more note: I didn't realize this was first in a series following the same couple. I think it ends in a natural conclusion and stands alone well.
Content Warnings: mentions of war death, on-page flashback to war, one MC feels responsible for his brother's past death, one MC sexually harasses the other at the beginning
Suzanne received a copy of this book from the publisher for review but ended up listening to it on audio via Hoopla.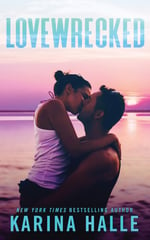 Lovewrecked, by Karina Halle
Suzanne says: YMMV

Amazon (Kindle Unlimited) ◊ Kobo (Audio only)

This is a sunshine/grump romance between a New Zealander (biracial white and Māori) who runs a charter boat business and a newly-jobless newly-single marketing pro from (insert US city here, I think NYC?). Her sister is getting married so she's flown across the world to NZ to be the Maid of Honor, only to be picked up at the airport by the grumpiest Best Man to ever drive a truck. Things happen and the bride, groom, and two main characters are shipwrecked on a tiny island between Fiji and New Zealand. They don't die and there's a lot of enemies who want to bone vibes and an island goat who steals her vibrator.
Tried to be funny and sexy but it felt like two books smooshed together and the hero is dickish for too much of the book. I gave side-eye to the Māori rep and I wouldn't have finished it if it wasn't on audio.
A few years ago, I enjoyed a book by Halle and have tried to like a couple since then. I think it's time to move on.
Content Warnings: grief, past death of sibling, shipwreck, LOTS of alcohol, strained family relationships
Suzanne borrowed this audiobook from Hoopla thanks to her library.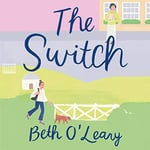 The Switch, by Beth O'Leary
Suzanne says: Read It Soon

Amazon ◊ Barnes & Noble ◊ Bookshop ◊ Kobo
This is not a romance, but there are two romantic HEAs and I really enjoyed it. In need of a break from their lives, Leena and her grandmother Eileen decide to swap lives for two months. Leena moves to a tiny town and takes on all of Eileen's community responsibilities and nosy neighbors, while Eileen heads to London and makes friends, tries her hand at online dating, and generally shakes things up. The audio narration on this is excellent. The story is told in dual POV and they brought in two narrators, one audibly older than the other, to bring these two women to life. I'm sure I would have enjoyed the book in print, but this is one of those cases where the narrators really elevate the material.
A fun and heartwarming story that I can happily recommend.
Content Warnings: cheating partners (not MCs), references to ageism
Suzanne received a copy of this audiobook from the publisher for review.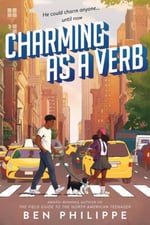 Charming as a Verb, by Ben Philippe
Suzanne says: Read It Eventually

Amazon ◊ Barnes & Noble ◊ Bookshop ◊ Kobo
This opposites-attract YA romance is as charming as its title, except for the part where I was screaming at the main character. Seriously, I set down my book to tell my partner the whole plot so I could vent. I got really mad at/disappointed in Halti (and everyone else does too) for a minute, but the author makes him reckon with his mistake and resolves things in a satisfying way.
Both MCs are Black, one is the son of Haitian immigrants (like the author) and the other descends from a long line of Americans. Philippe talks about this a little on page, but it's not a conflict between them even as it impacts their experiences with family and societal pressures as part of the "O Generation"--kids growing up after Oprah and Obama and facing expectations to be extraordinary. One is super popular in school and the other is "intense," focused so much on her future that she doesn't have friends and is being dinged in recommendation letters for not being well-rounded. Corinne basically blackmails Halti into helping her make friends, which is an... interesting beginning to what turned out to be a relationship I really enjoyed.
This feels solidly like an older YA novel, with a lot of emphasis on senior year, college applications and big changes coming. It's funny, I loved the main character's voice and the narration is excellent.
Content Warnings: mentions of racism, super-stressed characters
Suzanne borrowed this audiobook from her library.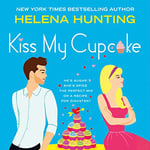 Kiss My Cupcake, by Helena Hunting
Suzanne says: YMMV (3.5 stars?)

Amazon ◊ Barnes & Noble ◊ Bookshop ◊ Kobo
I picked up Kiss My Cupcake looking for something sweet and fluffy to read following some particularly crappy news and I'm happy to say that it helped. It's a funny enemies-to-lovers/rivals-to-lovers that turns into a partnership in more than one sense. I come from a restaurant background, so it's always hit or miss for me when I pick up a book with MCs who work in the biz, but this worked! She sells cupcakes and cocktails, he's got beer, pub food and... ax-throwing?! It's actually funny, even if the female audiobook narrator has almost zero ability to convey humor. (The words are funny but she is not.)
This is lower-heat than many of Hunting's previous books, so expect something more like her last two illustrated cover romances with Forever and not say, her Shacking Up series. The official first kiss is at 70%, but this is a slow burn, meaning there's plenty of build-up.
However, this joins a burgeoning cupcake-shop subgenre and I've grown tired of plucky heroines from super-wealthy families who're praised endlessly for not taking their family's money, all the while being allowed to take risks because they'll always have piles of money to fall back on if it all goes to hell.
Content Warnings: weird/strained family dynamics, past death of parents and sibling, fat-shaming (from her family, countered on page)
Suzanne received a digital ebook from the publisher for review but purchased her own audiobook.

If you appreciate our content and wish to support the site, please consider using the affiliate links in this post and below for your shopping needs. Even if you don't buy the book in question, we receive a small % of your purchase from the vendor. As always, you are welcome to leave us a tip on Ko-Fi!
Support Love in Panels