Mini-reviews of Sick Kids in Love, Winterwood, The Magnolia Sword, Rage, and The Night Country, which means an one contemporary romance, one Mulan retelling and three fantasy novels with romantic elements.
Rating refresher! Categories are based on whether or not we recommend them to fellow readers - DNF (Did Not Finish), Pass, YMMV (Your Mileage May Vary), Read it Eventually, Read it Soon.
This post contains affiliate links.
FYI - A couple of these titles are Macmillan, so if you're looking at avoiding titles affected by Macmillan's library embargo, it should just be the last one, The Night Country. Others were released before it went into effect.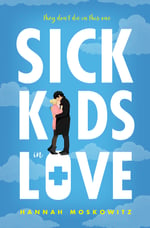 Sick Kids in Love, by Hanna Moskowitz
Suzanne says: Read it Soon

Amazon ◊ Barnes & Noble ◊ Kobo ◊ Apple Books
If you, like me, read this title and recalled The Fault in Our Stars and worried, rest assured that this is not that! After multiple people reassured me that this is a much different story (no one dies), I gave it a shot. I'm so glad I did. This is a lovely story about two lovely people falling in love.
The male MC is bisexual, they're both Jewish, and they have different chronic illnesses but many of the same circumstances. They meet one day at the hospital where her father works, both getting their regular infusions that improve their quality of life. Despite Isabel's No Dating rule, they become friends and it's pretty clear to everyone in the book and to the reader that they're not really just friends. They both have stuff to work through, both with their families and with each other, but it never feels like they're bad people and I honestly never thought they wouldn't make it. If you're looking for a book that portrays illness as both a very big part of a life and just another part of a life, this is it.
Content warnings: parental abandonment, divorce, parental death in the past, medical emergency (no death), friends who don't understand
Suzanne read this audiobook on Hoopla via her library.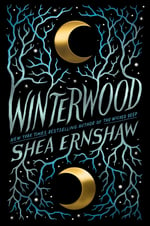 Winterwood, by Shea Ernshaw
Suzanne says: Read it Soon

Amazon ◊ Barnes & Noble ◊ Kobo ◊ Apple Books
This is the book for you if you want a spooky, atmospheric fantasy YA novel with:
- a witch descended from a long line of witches
- a boy she finds nearly frozen to death in the woods who may or may not be a murderer
- a forest that is alive in more ways than one
- a mystery that you'll want to keep reading even after you guess the twist
This has an HEA, but the romance does feel underdeveloped in favor of the witchy and mystery elements. I was totally fine with this because I read her debut and had my expectations set thusly. If you go into it expecting something like The Wicked Deep, Ernshaw's first novel, you'll be pleased.
Content warnings: drowning, murder, forest fire, bullying, parental death (in the past)
Suzanne received an ebook copy of this book from the publisher but ended up buying the audiobook to read.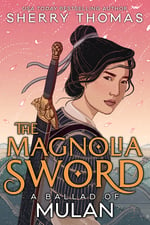 The Magnolia Sword, by Sherry Thomas
Suzanne says: Read it Soon

Amazon ◊ Barnes & Noble ◊ Kobo ◊ Apple Books
Sherry Thomas's Mulan retelling is so much fun. It's bloody and tense, but I also really enjoyed reading it (on audio). If you're wondering if there's a Li Shang character, the answer is... sort of. Kai is a princeling who brings Mulan into his retinue for a special mission after she's conscripted into the army disguised as her deceased twin brother. They absolutely have a romance and an HEA.
This is a story about Mulan's journey, however. Her physical journey north with the team. Her journey as a skilled martial artist who learns to use her hard-won skills in battle and not just in sparring/training. Her journey as a daughter who must grapple with her family's past, hidden from her for her entire life. There's mystery, betrayal, and lots of action. Mulan is a strong heroine who is both empathetic/good and willing to do battle for what's right. She's a blend of vulnerability and fortitude, of caring daughter and fierce warrior. Definitely a character to cheer for.
Content Warnings: war violence, description of poisoning/assassination, murder
Suzanne read this audiobook via her Scribd subscription.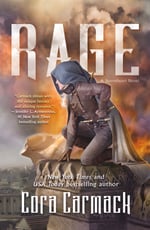 Rage (Stormheart #2), by Cora Carmack
Suzanne says: Read it Eventually

Amazon ◊ Barnes & Noble ◊ Kobo ◊ Apple Books
Since it had been a solid two years between the first book and the second in this series, it took me a while to sink into Rage, but Carmack managed to suck me right back into this tempestuous world. (The author was/is adjusting her life after an epilepsy diagnosis and the writing was understandably delayed.) This is a fantasy series with a strong romance plot and several side romances, including an f/f storyline in this one.
In this world, magic is captured from storms and then used to harness them. The heroine is a princess betrothed to a vicious young man from a horrible family, so she flees and joins a group of storm-hunters who sell magic on the black market and generally operate outside society's rules. With them, she finds both her own power and love, plus a big found family. In Rage, they go back to the city, which has been taken over by that horrible family and is under threat of attack from The Storm Lord, a mysterious man with the same powers as Roar (Aurora).
I'm not sure how many books are planned for this series, but this is very clearly not the last one. It doesn't stand alone, but now that the first and second are out, I think it's a good time to start it. I've really enjoyed it, even though it's pretty intense at times with the physical and mental dangers of fighting storms.
Content Warnings: fire, war violence, heads in a pile, character is held against her will and kept from drinking/eating

Suzanne received an ebook copy of this book from the publisher but ended up buying the audiobook to read.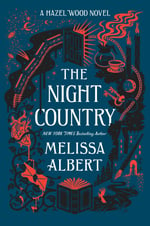 The Night Country, A Hazel Wood Novel, by Melissa Albert
Releases January 7, 2020
Suzanne says: Read it Eventually

Amazon ◊ Barnes & Noble (B&N Exclusive Edition) ◊ Kobo ◊ Apple Books
If you read The Hazel Wood, you'll be able to predict the level of spooky horror in this follow-up. The story picks up two years after the Stories escaped the Hinterland and they're now living in our New York City. Ellery is stuck in the Hinterland and is trying to get out, while Alice is trying to live as a normal girl and failing miserably. The two of them are separated until the very last bit of the book, but there's a romantic element that follows them throughout. I would not at all call this a romance, however. It's a dark fantasy with a lot of murder of Stories and two POV characters with no one to trust. The characters are confused and at times it led to my own confusion, which is why I'm not yelling at the whole internet to read it.
The writing, however, is gorgeous. It's deeply atmospheric and the twisty-turny plot will keep you enthralled until the end.
Content Warnings:
attempted murder, description of death and amputation, mental and physical assault, lots of creepy shit
Suzanne read this audiobook through Libro.fm's Advanced Listening Copy program for "influencers."

***
If you appreciate our content and wish to support the site, please consider using the affiliate links in this post and below for your shopping needs. Even if you don't buy the book in question, we receive a small % of your purchase from the vendor. As always, you are welcome to leave us a tip on Ko-Fi or join our Patreon!
Support Love in Panels