Today we're excited to share the cover of Stephanie Burgis's new historical fantasy romance, Moontangled! Below you'll find not only the cover and some info about the book, but also a behind the scenes look at how the author and cover designer worked together to create the final product. Enjoy!
There's a small version first, with the book blurb, followed by a larger image so you can bask in the sparkly glory of this cover.
***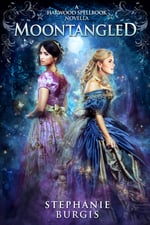 Moontangled, by Stephanie Burgis
Release Date: February 3, 2020
Take one ambitious politician and one determined magician with wildly different aims for their next meeting.
Add a secret betrothal, a family scandal, and a heaping of dangerous fey magic in an enchanted wood…and watch the sparks fly!
For just one moonlit, memorable night, Thornfell College of Magic has flung open its doors, inviting guests from around the nation to an outdoor ball intended to introduce the first-ever class of women magicians to society…but one magician and one invited guest have far more pressing goals of their own for the night.
Quietly brilliant Juliana Banks is determined to win back the affections of her secret fiancée, rising politician Caroline Fennell, who has become inexplicably distant. If Juliana needs to use magic to get her stubborn fiancée to pay her attention…well, then, as the top student in her class, she is more than ready to take on that challenge!
Unbeknownst to Juliana, though, Caroline plans to nobly sacrifice their betrothal for Juliana's own sake – and no one has ever accused iron-willed Caroline Fennell of being easy to deter from any goal.
Their path to mutual happiness may seem tangled beyond repair…but when they enter the fey-ruled woods that border Thornfell College, these two determined women will find all of their plans upended in a night of unexpected and magical possibilities.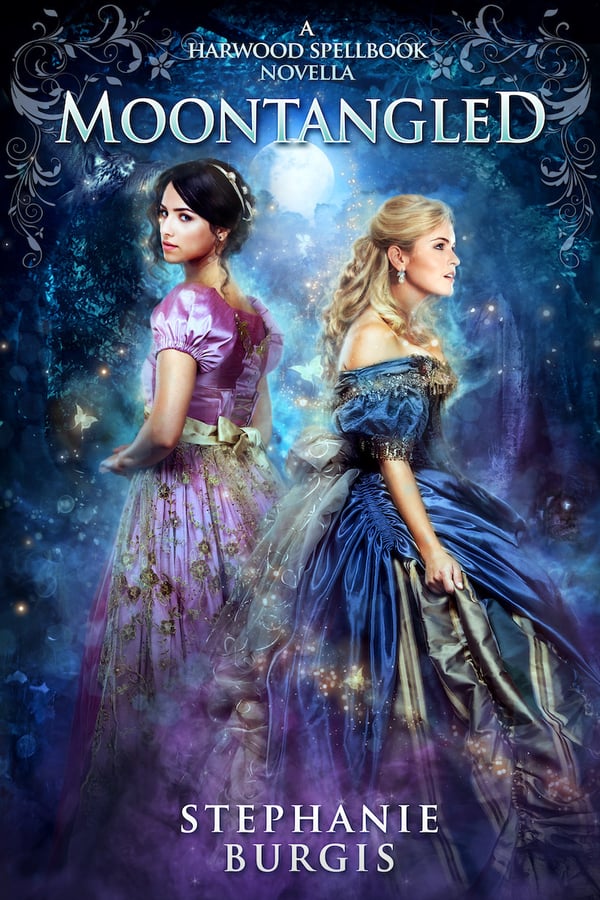 Now for more on how the magic happens!
From Steph: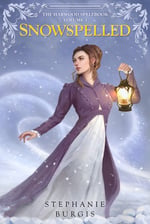 Every single time I start writing a series, I have one particular heroine in mind…but every single time, I fall in love with more and more characters in that world along the way!
The Harwood Spellbook first began with the novella Snowspelled, which starred Cassandra Harwood as the first recognized woman magician in 19th-century Angland - a world in which Boudicca successfully kicked out the Romans and the nation is now governed by a ruling Boudiccate of hard-headed women, leaving magic to the gentlemen. But Cassandra isn't the only one who wants to break those old rules – because in order to enter the Boudiccate, every ambitious woman politician has to take a magician for her spouse, and one particular young politician, Caroline Fennell, just happens to be madly in love with Juliana Banks…who has a secret gift for magic.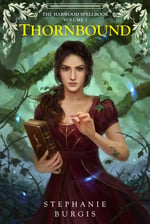 Their secret betrothal inspires Cassandra to found a college of magic for young women, and Caroline and Juliana both appear again in Thornbound, where Juliana is beginning her first year of studies at Thornfell College of Magic while Caroline walks a dangerously fine line as the assistant to her powerful politician aunt in the Boudiccate's inspection of the school.
By the time I'd finished writing Snowspelled, I knew that I loved Juliana and wanted her and Caroline to be happy. By the time I'd finished Thornbound, I loved Caroline every bit as much – and I couldn't wait to make them the equal stars of their own story…set in the fey-ruled woods next to Thornfell itself.
So I started writing Moontangled and immediately sent a cover brief to Ravven (who'd already designed the gorgeous cover for my Harwood Spellbook prequel novella, Spellswept).
And I'll let her take it from here! :)
From Ravven:
I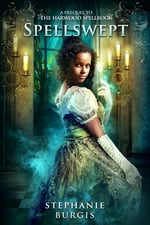 f you are interested in seeing a bit of what happens behind the scenes between author and artist, this is a rather condensed version of our discussions.
The first thing we start with is the creative brief – this is a short description of the characters, some of the major themes of the book, the genre and target audience, etc.
This is a romance between two women who've been side-characters in earlier books (Snowspelled and Thornbound). They've been secretly betrothed for years but things have gone wrong, misunderstandings have collected, and tonight, at an outdoor evening ball by a magical wood, confident politician Caroline is planning to break the betrothal (for Juliana's sake!) while shy, geeky Juliana plans to put all of her effort (as a nerdy magician with determination) to make things right again...but there are fairies in the woods, watching the ball, and fairy magic gets them both hopelessly tangled in the magical woods that night before things are happily sorted out again!

Initial ideas:
Maybe the two of them with their backs to each other, magical sparkles in the woods around them? Or anything better you can think of, obviously. :) The other books in the series have all had just one heroine on each cover, but it would be nice if there was a way to have both on this to highlight the fact that it is an f/f romance. No worries if that's not possible, though!

This was the first series of roughly composited mock-ups. At this stage nothing is blended and there is no overpainting.
The image with the models standing back-to-back was chosen as a starting point, as the characters weren't together at this point and the image should convey some dramatic tension. The models were changed to suit their personalities more closely, and then the colours were blended more. We had some choices to make regarding an overall colour palette.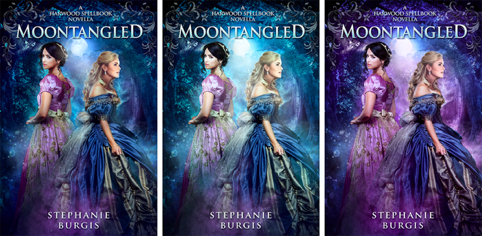 Now we were at the stage where the overpainting could start. This is when the image starts to feel more like "proper" artwork, rather than images laid one on top of the other. Everything starts to blend, the models pick up colour from the light around them, and hair is painted in. Then the fun stuff starts to happen: magic and sparkles and glittery mist – I love this stage!
Finally, we have a final cover that hopefully will not only intrigue a potential reader, but also convey the impression that romance, suspense and fairy magic abound within. :)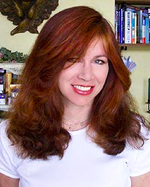 About Ravven:
Ravven is a book cover artist who is originally from the US but now resides permanently in Staffordshire, England in a tall, narrow house with two evil cats and a (hopefully not evil) husband. She has been a software programmer, web developer, legal secretary and bartender. Her passions are gaming, reading, horses and fencing.
Read more about her work here and see some of the other gorgeous covers she's created.

***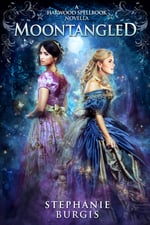 Moontangled will be published on February 3, 2020 in ebook and paperback.
Preorder the ebook now at: