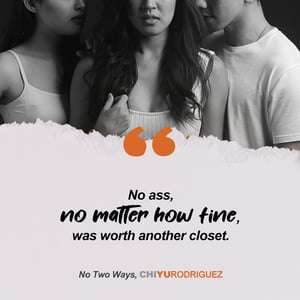 In the year 20BiTeen, are you looking for more bisexual rep in your romance novels? Chi Yu Rodriguez is here to help you with that. This is an angsty #ownvoices second-chance romance in which AJ navigates her past, her sexuality and, scariest of all, her future.
Here's the synopsis:
AJ Felipe makes the most of being the head information security engineer for a local law firm with the help of her loyal team of nerds. Their job isn't really the most fun, but things take a turn when one of her junior security engineers decides to nominate her for a makeover show.
Enter Jackie Niño, the one-night stand AJ didn't expect to meet again—who also happens to be the makeup artist who's going to get her all dolled up on national television.
More complications arise after the episode is aired and another ghost from her past comes back to haunt her: Axel Herrera, the ex-boyfriend who still thinks she left him because she's a lesbian.
Spoiler alert: She isn't.
Being bisexual is hard enough. How will AJ navigate new feelings while finding closure for old heartaches?
(Disclaimer: On-page F/F and M/F only)
And the cover: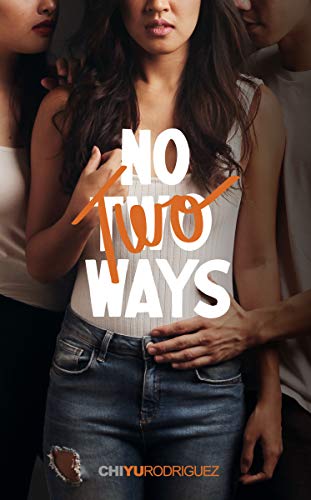 ORDER YOUR COPY
Release date: April 27, 2019
Amazon: https://amzn.to/2Gl4j48
Print Pre-order (For #AprilFeelsDay2019): bit.ly/NTWPreorder
Print-on-demand (PH only): bit.ly/chiprints
Goodreads Link: bit.ly/NTW-Goodreads
EXCERPT
Want an excerpt? We've got you.
ABOUT THE AUTHOR
Chi Yu Rodriguez has many feelings. Sometimes these feelings find their way to paper in the form of short stories and fiction online. Sometimes they don't come out at all and end up as unresolved sexual tension or terrible internal angst.
She prefers making imaginary people go through these feelings for her pleasure. Her muses hate her for it, and they repay her by being forever fickle.
She wrestles with them in her head everyday.
Disclosures: We were not paid to promote this book, but the Amazon link up above does give us a tiny % of sales. (It's 4% unless you read in KU and then it's 0%)