It's November! Some of my most highly anticipated books of the year release this month, so I'm excited to share a bit about three I've already read and two I'm eager to dive into. If you plan to read any of these, please find me on Instagram (@loveinpanels) or pop into Discord to tell me all about them.
Do some research and vote on the 8th. If you don't like any of your options, remember that by not voting, you're allowing other people to choose for you. It's especially important to vote in your local/down ballot races. Folks who can't vote are of course excluded from this call to action, but please feel free to badger your friends into exercising this fundamental right before we lose it.
Sending cozy thoughts and an extended spooky season to all!
This post contains affiliate links.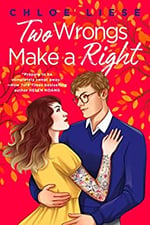 Two Wrongs Make a Right, by Chloe Liese - November 22

Opposites become allies to fool their matchmaking friends in this swoony reimagining of Shakespeare's beloved comedy, Much Ado About Nothing.
Jamie Westenberg and Bea Wilmot have nothing in common except a meet-disaster and the mutual understanding that they couldn't be more wrong for each other. But when the people closest to them play Cupid and trick them into going on a date, Jamie and Bea realize they have something else in common after all—an undeniable need for revenge.
Soon their plan is in place: Fake date obnoxiously and convince the meddlers they're madly in love. Then, break up spectacularly and dash everyone's hopes, putting an end to the matchmaking madness once and for all.
To convince everyone that they've fallen for each other, Jamie and Bea will have to nail the performance of their lives. But as their final act nears and playing lovers becomes easier than not, they begin to wonder: What if Cupid's arrow wasn't so off the mark? And what if two wrongs do make a right?
***
Why I Want to Read It - Meet disaster! Fake dating! Chloe Liese's fantastic character development and swoony romance!

Buy a copy: Amazon ◊ Kobo ◊ Goodreads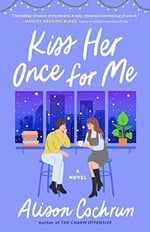 Kiss Her Once for Me, by Alison Cochrun - November 1
The author of the "swoon-worthy debut" (Harper's Bazaar) The Charm Offensive returns with a festive romantic comedy about a woman who fakes an engagement with her landlord…only to fall for his sister.
One year ago, recent Portland transplant Ellie Oliver had her dream job in animation and a Christmas Eve meet-cute with a woman at a bookstore that led her to fall in love over the course of a single night. But after a betrayal the next morning and the loss of her job soon after, she finds herself adrift, alone, and desperate for money.
Finding work at a local coffee shop, she's just getting through the days—until Andrew, the shop's landlord, proposes a shocking, drunken plan: a marriage of convenience that will give him his recent inheritance and alleviate Ellie's financial woes and isolation. They make a plan to spend the holidays together at his family cabin to keep up the ruse. But when Andrew introduces his new fiancée to his sister, Ellie is shocked to discover it's Jack—the mysterious woman she fell for over the course of one magical Christmas Eve the year before. Now, Ellie must choose between the safety of a fake relationship and the risk of something real.
Perfect for fans of Written in the Stars and One Day in December, Kiss Her Once for Me is the queer holiday rom-com that you'll want to cozy up with next to the fire.
***
Why I Want to Read It - I loved Cochrun's debut, it was sweet and funny and sexy and the mental health and ace spec rep was great. Can't wait to read what she does with this sapphic romance.

Buy a copy: Amazon ◊ Kobo ◊ Goodreads
Books I've Read Early:
Disclosure: I received copies of these books from the publisher for review.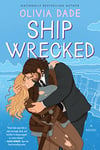 Ship Wrecked, by Olivia Dade - All the Feels didn't quite capture the Olivia Dade magic for me (mostly some pacing issues), so I was thrilled to love this one as much as I did. These characters are on the same epic fantasy show, but they're on a secluded set and at a remove from the rest of the cast and most of the fanfic and celeb stuff. The focus is more on found family, the meaning of home and some pretty intense chemistry. And Dade finally got to write a fat hero in this series! Many thumbs up. I wrote up a real review for Shelf Awareness and it'll be up at pub date.
Astrid Parker Doesn't Fail, by Ashley Herring Blake - If you liked Delilah Green Doesn't Care but were questioning how you'd ever be able to like Astrid, I'm happy to say that I bought this HEA! Jordan is fresh off a miserable divorce and Astrid finally broke off her engagement to an icky, mother-approved man, so they're both at an inflection point. The set-up is enemies-to-lovers and I loved the way the author resolved everything. I've known I'm bi for ages, but I think Astrid's self-discovery arc and Jordan's hesitance will ring true with a lot of readers, too. Highly recommended.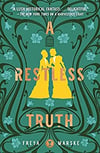 A Restless Truth, by Freya Marske - Lighter in tone than A Marvellous Light, with ample humor and delicious banter between the two FMCs. The supporting cast (including the ghost of the woman murdered in the first chapter!) is fantastic and I loved that the book feels like a bottle episode of television since they're all on a ship voyage together. The main mystery is a continuation of the thread in the first book, but I didn't remember much of that plot and didn't find myself lost at all. I believe this one is higher heat, too. Overall this is a delightful read and if you like queer historical fantasy I highly recommend it.
Also out this month (not exclusively romance):
All titles in red are links to Amazon. Check out the full list here.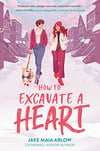 November 1 - How to Excavate a Heart, by Jake Maia Arlow
November 1 - Ex Appeal, by Cathy Yardley
November 1 - Kiss Me, Catalina, by Priscilla Oliveras
November 1 - Seasparrow, by Kristin Cashore
November 1 - Demon Song, by Cassandra Rose Clarke
November 1 - The Last Encore, by Elodie Colliard
November 1 - The Rewind, by Allison Winn Scotch
November 1 - A Restless Truth, by Freya Marske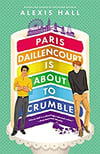 November 1 - Honor and Shadows, by Jessie Mihalik
November 1 - Paris Daillencourt is About to Crumble, by Alexis Hall
November 1 - A Very Merry Bromance, by Lyssa Kay Adams
November 7 - Happenstance, by Tessa Bailey
November 8 - Raven Unveiled, by Grace Draven
November 8 - Even Though I Knew the End, by C.L. Polk
November 8 - Better than Fiction, by Alexa Martin
November 8 - Charm, by Tracy Wolff

November 8 - Whiteout, Multi-author YA novel with 6 connected stories
November 15 - Tread of Angels, by Rebecca Roanhorse
November 15 - A Light in the Flame, by Jennifer L. Armentrout
November 15 - Villain I'd Like to F..., 5 author anthology
November 15 - The Do-Over, by Lynn Painter
November 15 - Ghosts & Garlands, by Kelley Armstrong
November 15 - Pride and Protest, by Nikki Payne
November 15 - Before I Let Go, by Kennedy Ryan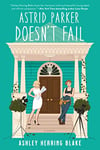 November 15 - Ravaged, by Naima Simone
November 15 - Ship Wrecked, by Olivia Dade
November 22 - Astrid Parker Doesn't Fail, by Ashley Herring Blake
November 22 - The Choice, by Nora Roberts
November 22 - The Vermilion Emporium, by Jamie Pacton
November 22 - Pride & Puppies, by Lizzie Shane
November 29 - We Deserve Monuments, by Jas Hammonds
November 29 - Forever, by J.R. Ward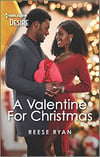 November 29 - A Valentine for Christmas, by Reese Ryan
November 29 - A Thousand Heartbreaks, by Kiera Cass
November 29 - Second Chance at Rancho Lindo, by Sabrina Sol
November 29 - The Gentleman's Book of Vices, by Jess Everlee
November 29 - Alone with You in the Ether, by Olivie Blake
November 29 - A Wilderness of Stars, by Shea Ernshaw
November 29 - Never Ever Getting Back Together, by Sophie Gonzales
***
All of these books are collected in a list over at Amazon for your convenience.
What November books are you looking forward to reading?
***
If you appreciate our content and wish to support the site, please consider using the affiliate links in this post and below for your shopping needs. As always, you are welcome to leave us a tip on Ko-Fi!
Support Love in Panels