I've read a pretty random assortment of books recently that made me wonder "how much does my mother really need to know about my reading preferences?" Eventually, I decided that 1) my family's pretty open about things and 2) people don't have to read my blog if they don't want to know things. And then I danced around my barren field of f*cks and wrote this post.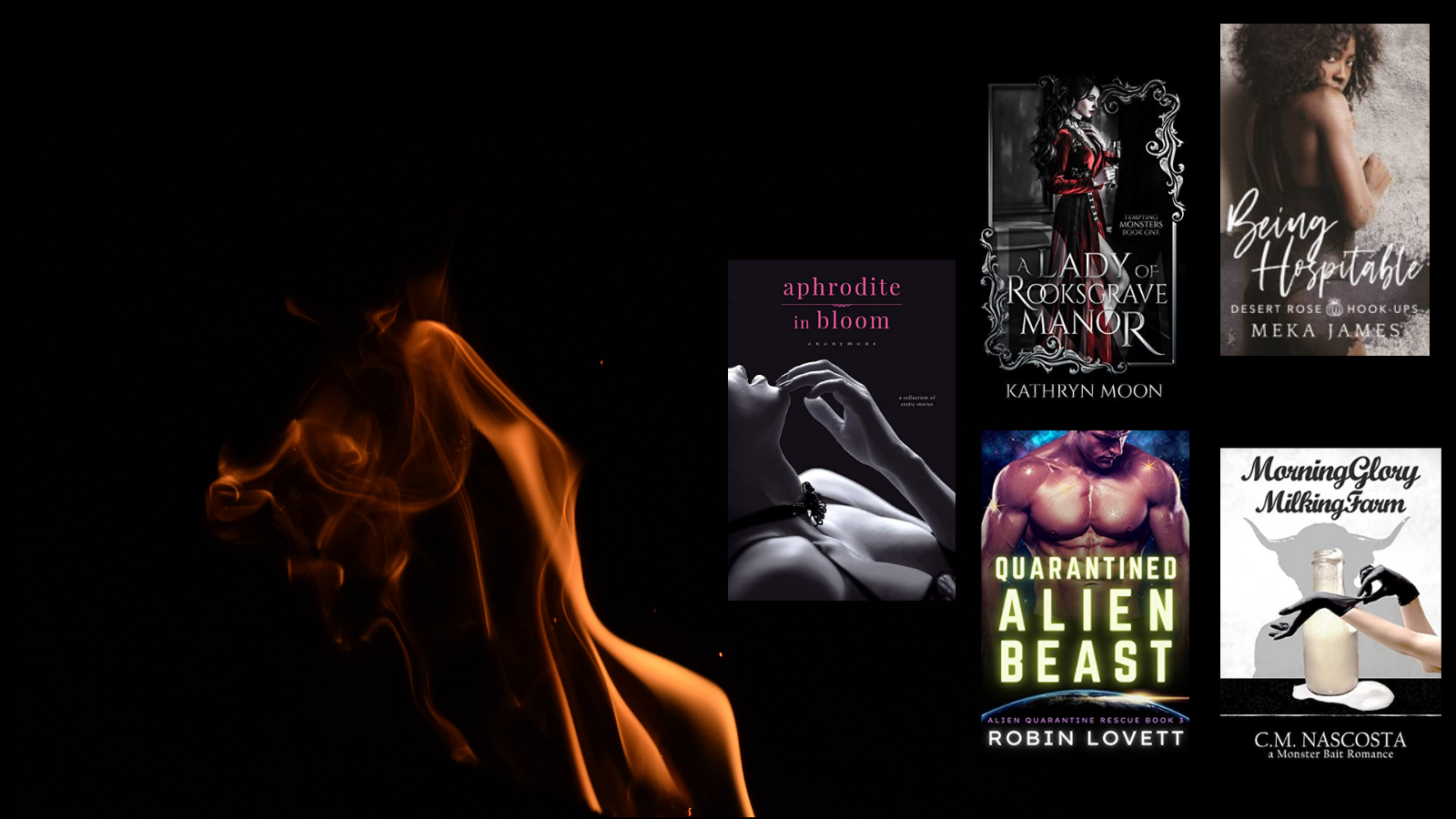 Here are my thoughts on a few high-heat books I've read recently. Enjoy!
This post contains affiliate links from which we may receive a 2-4% commission.
***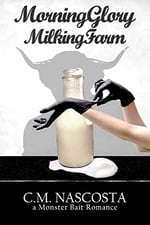 Morning Glory Milking Farm, by C.M. Nacosta
Can a monster-f*cker book be sweet? The answer is apparently "yes." Morning Glory Milking Farm pairs a broke millennial with a businessman minotaur and it's delightful. Violet takes a job as a collection tech at a facility that "milks" minotaurs for a pharmaceutical they sell to humans. If you're wondering how one milks a bull, think on it for a second. For most of the minotaurs, it's very transactional but most humans consider it to be sex work. Somehow it's filthy and clinical at the same time and I still don't know how to define all of those scenes.
The actual romance--complete with HEA--is between worn-down Millennial Violet and Roarke, a buttoned-up minotaur who is unexpectedly drawn to his human clinician. The negotiation of their slow-burn relationship and the odd power imbalance is perfect and by the time they finally get together physically, readers will be squirming on the edge of their seats. MGMF broke a reading slump when I read this weeks ago (before TikTok got there :P) but I may have to reread it to fix my new slump. Roarke and Violet are adorable together and there's a bit of found family/friendship that I loved. Recommended all around.
Available at Amazon (Kindle Unlimited)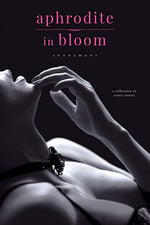 Aphrodite in Bloom, by Anonymous
Aphrodite in Bloom is a collection of short erotic stories, each with something of an HEA. They're all historical and contain a mix of pairings and groupings as well as characters from different racial and socioeconomic backgrounds.
This book took me by surprise. I have no idea who wrote it and the stories are varied in tone and plot, but they're each compelling. As is usually the case with an erotica collection, not all of the stories are going to flip your switch, but almost all of them worked for me on at least an emotional level. These romances are, at their core, about freedom and throwing off the expectations imposed by society and by the characters themselves. It was a little jarring that some of the HEAs are simply alluded to and happen with characters we haven't spent time with, but I understand why the author wanted to make sure we knew that the impoverished, sex worker, injured or otherwise disadvantaged characters would be safe and happy.
One of my favorite things about the book is that the author takes a page at the start of each story to give detailed content notes. These are not necessarily "warnings," but the author gives information on things like age gaps, power imbalances, kinks and trauma. It felt like they were taking care with the reader in the same way they take care of their characters.
A surprise, but a good one.
I received a copy of this book from the publisher for review.
Available at Amazon, Barnes & Noble, Kobo, Bookshop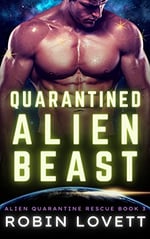 Quarantined Alien Beast, by Robin Lovett
I'm just gonna say it: these books are not Lovett's best. They're short and the plotting is very insta-lust/insta-love. I have a visceral reaction to some of the descriptions, such as the copious amounts of semen that "froth" out of the female and feminine genderfluid MCs' mouths in the books. There are words like "gulping" that just make my sensory issues flare, but somehow the whole thing where they rub the semen into their human partner's skin for "antibodies" isn't an issue for me? I have no idea what my brain is doing but I often have to skim the sex scenes in this series.
There's a bit having to do with the "Beerona" virus in this one that was upsetting (it all turns out okay) because we're still in the midst of the actual pandemic and overall I'm just not sure how/if I should recommend this book. If you want over-the-top sci-fi erotic romance, Lovett's sex planet books are better with regard to plotting and characterization. However... do we really read these books for plot and character development? Still... frothing semen isn't for everyone: your mileage will definitely vary.
Available at Amazon (Kindle Unlimited)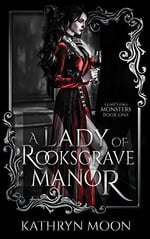 A Lady of Rooksgrave Manor, by Kathryn Moon
A few readers recommended this to me back in June, I read it in July and now I'm finally writing about it three months later. The fact that I remember enough about it to do so says a lot about my reading experience--in a good way. The main character is working as a servant in a wealthy household after being fired from another position for being sexually uninhibited. A visiting doctor, there to "treat" the lady of the house with a vibrating electric machine (heh), notices her spying and offers to get her a position at a nearby pleasure house with an unusual clientele - monstrous gentlemen.
This is a polyam book in which Esther ends up with a collection of male lovers, two of whom are also in a relationship with each other. One is a golem, one is a vampire, one is a Sphinx, one is an invisible man and the last is Dr. Jekyll/Mr. Hyde. Each has his own predilections and Esther is game for everything. This is another high-heat, high-sweet book but unlike Morning Glory Milking Farm, the sex is early and often. It's sort of a series of sex scenes tied together with the development of several truly loving relationships. I appreciated that Esther had connections with each of the men and worked to build a loving group relationship as well. There is a threat/drowning/abduction subplot, so heads up for that.
Highly recommended.
Available at Amazon (Kindle Unlimited)
Being Hospitable, by Meka James
Meka James is great at writing erotic romance that nails the emotional parts and not just the step by step parts. This is an f/f best-friend's-little-sister romance novella in which a young woman comes to live with her brother's EMT friend while she's in town for a summer internship. The short length works because the main characters have previous context for their relationship and because James packs a lot of character development into her scenes. The ending was a bit abrupt, but mostly because I wanted to spend more time with Charley and Kiki. This was hot.
I read this one on audio thanks to a review copy from the author, but I had previously purchased it on my Kobo, so make of this review what you will.
Available at Amazon, Barnes & Noble, Kobo, Bookshop and audio is also at Libro.fm.
***
I've left off content warnings because there's been a lengthy gap between my reading and my writing and I'm not sure I'd do justice to readers by trying to list them. If you have a question or want me to check on something for you, please let me know and I'll try to answer!