Therese Beharrie is known for two things: sweet Harlequin romances and a series of romances that take place entirely in one day. That last bit? Tricky and impressive. (We reviewed the first in that series a while back if you're curious.)
We asked Therese to come by and talk about the why and how of writing Just One Day romances because honestly? It sounds really difficult. Selling the emotional journey and the HEA after only 24 hours? Whew.
If you enjoy this look into her process, check out the last in the trilogy, One Last Chance.
***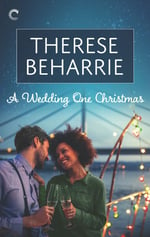 The Trouble with Twenty-Four-Hour Romances, by Therese Beharrie
But a lot can happen in twenty-four hours…
This line appears in the blurb of every book in my One Day to Forever series. I think when I wrote it, I was trying to convince myself that romance – real, honest-to-goodness romance – only really needs one day. I was trying to convince myself because I didn't really believe it. Especially not when I read them in romance novels.
How did I end up writing three books based on this very premise then, you ask?
That's an excellent question.
A Wedding One Christmas, the first book in the series, started out as a novella. Novellas are challenging because you have to convince your reader your main characters deserve to be together in a relatively short amount of time and space. Some tropes work better than others here; basically anything where the characters share a past you can build on. But if you're not going to do that (which I didn't, because clearly, I like making life harder than necessary for myself), you have to take the readers' skepticism into account.
I thought the twenty-four-hour aspect would do just that.
I know it's hard to buy into a romance where the characters only know one another for a day. How do you establish – and develop – emotional and physical chemistry in that amount of time? My answer was to
a) force my couple together so that they had no chance to deny the emotional and physical chemistry
and to
b) channel my and the reader's skepticism through the characters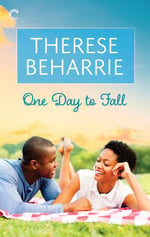 They couldn't believe they were falling for one another. It wasn't love yet (instant love doesn't work for me, specifically, which again, made this harder than it had to be), but it could be, and that was pretty special.
That's when I realized the twenty-four-hour aspect was pretty special, too.
This happened before my publisher asked me to expand that first book. Lucky, or I might have said no and moved on. But by then, I'd discovered the beauty of a twenty-four-hour timeline. I could capture those magical first moments of falling in love. I could lean in to those moments. All the delicious anticipation of a first kiss, a first touch. All the intimacy of sharing something emotional and realising the other person gets you. And all the uncertainty of whether this is really what you think it is and if so, what does that mean?
I might have been trying to convince myself when I wrote a lot can happen in twenty-four hours, but by the end of that first book, I believed it. Now, after writing three books, I think twenty-four hours is all you really need to know whether a romance is worth pursuing.
I am, of course, biased.
Except if I could convince myself, maybe I can convince you, too. I know exactly where you can start…
***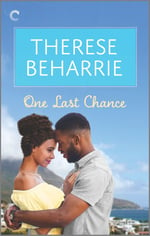 One Last Chance released on February 17, 2020 and can be purchased wherever ebooks are sold.
Amazon ◊ Barnes & Noble ◊ Apple Books ◊ Kobo
Of all the charity events in all of Cape Town, Zoey Roux had to bump into her husband at this one
Six years ago, Zoey Roux secretly married her best friend Sawyer. But all that did was destroy the best relationship she's ever had. They went their separate ways, but Zoey never could go through with a divorce. Seeing him again at her sister's charity event is a shock, but also enlightening: no matter how much she still loves him, it's time to let him go.
Zoey was Sawyer Wilson's first love. She broke his heart, but his feelings never died. Love was never their issue—only timing. Seeing her again is a shock: in a perfect world, she would run back into his arms. Instead, she's asking for a divorce.
But a lot can happen in twenty-four hours: old wounds can heal, first loves can be reunited. And a second chance might just lead to happily ever after.
***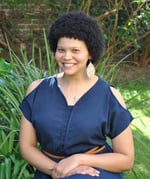 Being an author has always been Therese's dream. But it was only when the corporate world loomed during her final year at university that she realized how soon she wanted that dream to become a reality. So she got serious about her writing, entered the Harlequin So You Think You Can Write competition and got the attention of an editor. Now she writes books she wants to see in the world featuring people who look like her for a living. When she's not writing, she's spending time with her husband and dogs in Cape Town, South Africa.
You can find her on Twitter, Facebook, Instagram, and Bookbub, or catch up with her on her writing blog.