All good things must come to an end, and it's with a heavy but joyful heart that we're sharing with you the final Rogue cover today.
If you're not familiar with the Rogue series, it's comprised of 7 Resistance Romance anthologies from contemporary romance authors across the United States and a few outside. The books are explicitly political, with topics like immigration, education, protests, and more. The characters are straight and queer and old and young and from all kinds of racial and ethnic backgrounds. The stories make you laugh or cry or donate to non-profit organizations, but they always give you that little bit of hope you need.
The first books are as follows:
Rogue Desire Rogue Affair Rogue Acts
Rogue Hearts Rogue Passion Rogue Nights
They absolutely do not need to be read in order, but you can see how well the covers go together, right? You can see how they're going from slightly darker lighting to a little bright and then a little more?
Well.
Perhaps you want to see the latest one?
It's quite lovely. And hopeful. And all the things you want it to be.
Are you ready for Rogue Ever After?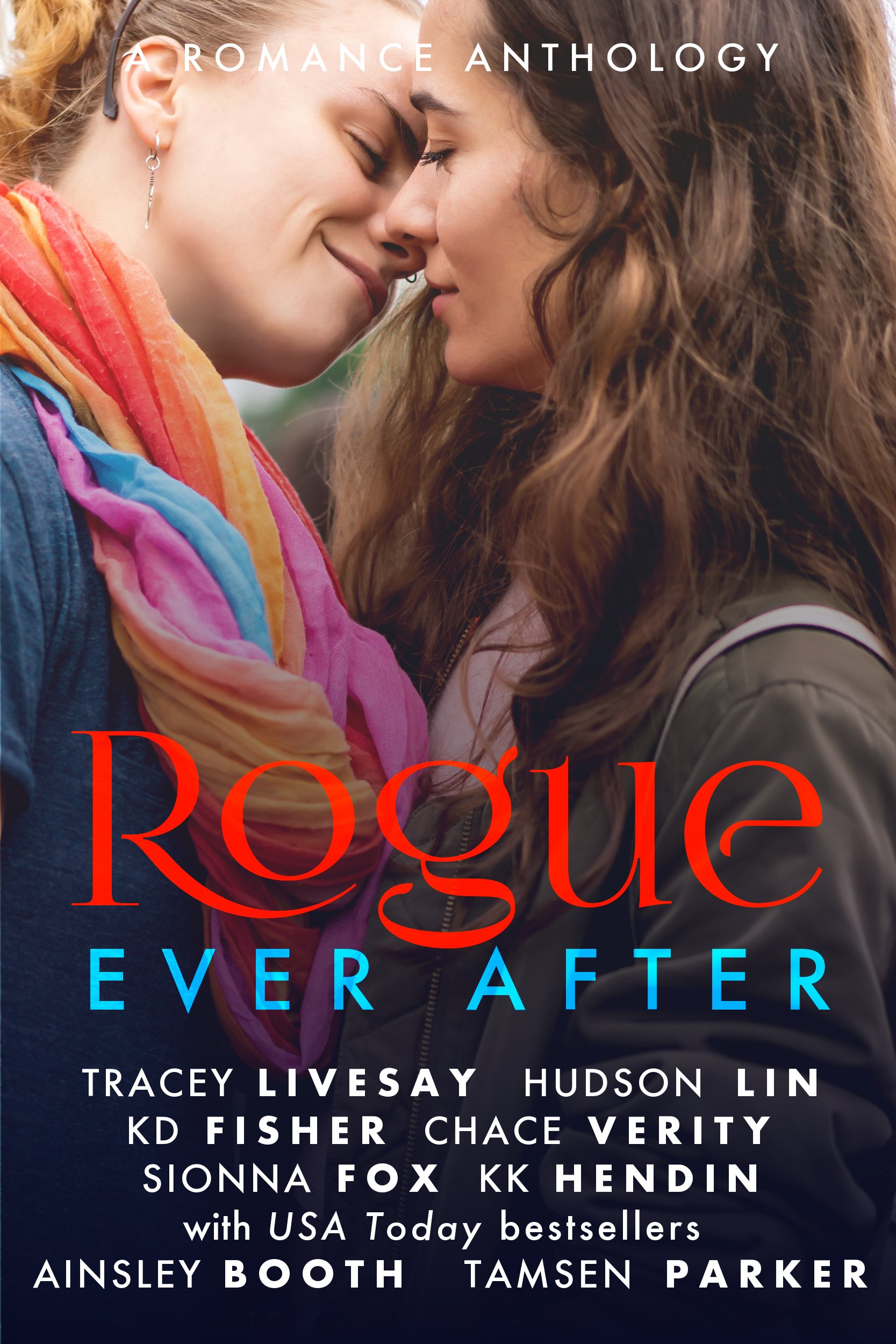 While our country's clearly got a long, long way to go, this inspiring series is concluding on May 8th.
You can grab your copy at a special release price of $0.99 at any of these fine e-tailers:
And here, dear reader, is the "giant-ass blurb:"
Love never dies. Hope never ends. The Rogue series wraps up with 8 new romances for dreamers who know Happily Ever After is a chance for a new start.
For Love & Country by Tracey Livesay
Zora grows disillusioned as her Senator boss bows to pressure to back the president's agenda. Frustrated, she hands in her notice.
Ethan is stunned by Zora's resignation...and the realization of his feelings for her. Will he do the right thing or risk losing Zora's respect and her love?
Ipso Facto ILU by Hudson Lin
When PhD student Brandon's celeb crush shows up on campus, he can't believe it. The pundit is out of Brandon's league, but there's a spark that makes him hope.
Brandon's adorable nerdery is Jonny's kryptonite. Yet tempting as he is, Toronto is a no when Jonny has a job in Vancouver.
When a storm strands Jonny, he stays at Brandon's where they fend off the cold with heated debates and hotter kisses. But a night isn't enough to convince Jonny to move—is it?
A Little Rebellion by KD Fisher
Veteran teacher Ruth wasn't ready for a woman at the dog park to divert her. She can't afford to pursue love when her students need her.
It's Mia's first year teaching and she has to get it right: stand up to her intolerant principal, not get distracted by a crush.
As their relationship grows, they must fight to save their school and decide if their friendship can be something more.
The Blundering Billionaire by Chace Verity
Billionaire Jayden-James Hancock has spent his whole life in his mother's shadow but an opportunity for change arrives with his new assistant. Tired of debt struggles, Isla Dyer rallies hard for student loan reform. Inspired, Jayden-James joins the movement. While changing his clothes has always been easy, changing the world—and falling in love—might be a different catwalk.
Good Service by Sionna Fox
Evan doesn't miss politics. Bartending a stone's throw from the state house is as close as he'll get now, until Tessa sits tearing apart a bill, full of passion. Tessa might be three steps ahead of the former wonk, but sparks fly over offers to put her in touch with old contacts. Tessa's burning need to fix the world could bring Evan too close to the old fires, but he can't resist the temptation.
Love You Like That by KK Hendin
One café manager swamped with guilt over not being politically engaged enough.
One overwhelmed Congressional aide who thinks he's failed DC when DC failed him.
Two friends scared to admit how in love with each other they are.
Can existential crises, too many feelings, and far too much caffeine help Jasper and Raina admit their feelings or will it end in heartbreak?
Love Your Love by Ainsley Booth
Two workaholics meet and fall in love. That's the start of the story for biz school prof Tanya and political staffer Penny. A games night with neighbor Win, a wild child artist, sparks something new for Penny. And to her surprise, her beloved partner is all for Penny exploring a new relationship alongside theirs.
Starlet Struck by Tamsen Parker
At the year's hottest awards, Hadley should be on the red carpet with a Hollywood hunk. Instead she'll be escorting queer AF Archer.
Archer has better things to do than going to an awards show but she'll go to bring attention to her work: helping homeless LGBTQ youth.
Sparks fly but Archer's resentment of Hadley might burn hotter than her passion and it'll take more than chemistry for Hadley to risk her career.