This edition will be short and not all that comprehensive because a really terrible thing happened this week and honestly, it's hard to talk romance when white supremacy and nationalism are rising on a global scale. Still, here are a few things from this week.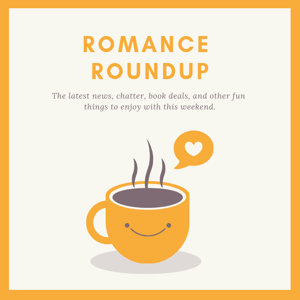 Great Families in Romance
Adele Buck crowd-sourced recommendations for a list full of big, warm-hearted families! Here it is: http://adelebuck.com/2019/03/13/the-first-families-of-romancelandia/
Over on Twitter...
The college bribery scandal had people pointing out that policing emotions/outrage online usually means you're writing from a place of privilege... a place in which you have something "more" than your voice. (Money, time, power.) There was a whole lot of subtweeting.
An author was called out for name searching herself and commenting on every Goodreads review that was posted to Twitter for the last couple of years. That was... not a great idea. As a reminder, you can share your Goodreads reviews automatically to social media and it never tags the author.
A few people have been reading a nonfiction book about romance novels and it occasionally leads to some very interesting conversations. This week, it was about whether virgin heroines are okay or not. (ie, no heroines are allowed to have a sexual history, which is misogynist... but saying that no heroines should be virgins is ALSO misogynist.)
Here, Bree Bridges (half of Kit Rocha) links the original thread and starts her own. I recommend digging into the sub-threads if you have time!
Whew. This thread is a 🤔🤨 (Not Jennifer, obvs, but what she's describing.) https://t.co/L6M7mL1ZOr

— Bree (& 🐕🐕) (@mostlybree) March 13, 2019
If there's anything you think we should include, feel free to send it to us! (suzanne@loveinpanels.com, or find me on Twitter!)
This newsletter includes affiliate links. Please consider supporting the site by buying through these links, tossing us a tip on Ko-Fi, or joining our Patreon!