There's a lot going on in Romancelandia every week, so we're starting a new weekly feature to help all of us keep up. Happy reading!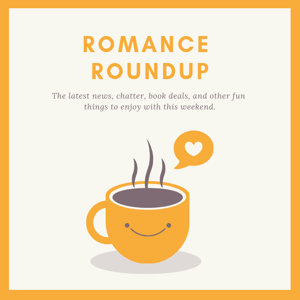 Bringing Toys into the Bedroom
via Bawdy Bookworms
This post, titled "How to Introduce Sex Toys in Your Relationship" is full of advice on how to communicate, how to choose a first toy, and the hangups couples can encounter. We think it pairs nicely with this Love Letter to Romance.
A Big Giveaway from Love in Panels!
In case you missed it this week, we're giving away a big stack of books. This giveaway is open until March 10th.
Barnes & Noble's Big #bookhaul Blowout Event
Through Monday, March 5th
Lots of books at 50% off, including two Christina Lauren titles! Josh & Hazel's Guide to Not Dating and My Favorite Half-Night Stand are both $8.00 instead of $16.00. Also Bellewether, by Susanna Kearsley, and The Light Over London, by Julia Kelly. Lots of YA, cookbooks, and other stuff on sale.
30 Erotic Novels that are Actually Erotic
via Frolic
Cosmo published a list of "erotic novels" this week that are "legitimately good," and included books like Lolita. There's a whole novel to be written about how wrong it is to tell folks to read Lolita "with a vibrator by your side," but rather than give that list any more of our time, let's go to this post that author Suleikha Snyder wrote for Frolic.
Over on Twitter....
Jackie Lau's Cover Reveal for Ice Cream Lover
You Might Be In A Romance Novel... from @jenniferrnn
This hashtag lovingly pokes fun at this genre we all enjoy. No "trashy books" jokes, but lots of silliness.
If you have a peen that is the diameter of a two-liter bottle of soda, you might be in a romance novel #YMBIARN

Please be in a romance novel

— Jennifer Porter (@JenniferRNN) February 27, 2019
NTRNov (Name That Romance Novel)
Jen followed it up with another game, this time "Name That Romance Novel!" This was really fun and I need to sift through the tag so I can see which ones I didn't guess at yet.
This tag (like romance novels) went off the rails a bit...
She has a robot in her butt that eats her poops for her. He's okay with cousin stuff. #NTRomNov

— Heaving Bosoms Podcast (@Heaving_Bosoms) February 28, 2019
Other Newsletters to Check Out!
Kissing Books via BookRiot. Jess does a great job recapping the drama, sales, and new releases. This newsletter is a couple of times a week now, and I still read the whole thing end to end.
EuroRomTalk. This is a group of romance readers/bloggers around Europe (including Alex!) who write about what they're reading, what they're looking forward to reading, etc. It's heavily skewed toward queer romance, if you're looking for more recs on that front. You can sign up here, plus catch up on the first couple of newsletters!
Books on Sale!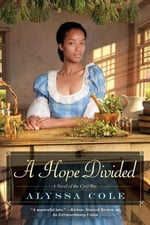 You can grab the first two books in Alyssa Cole's Loyal League series for just $2.99 right now. If you haven't read them yet, you should catch up before diving into the new one.
A Hope Divided (Here's Suzanne's review.)
A Notorious Vow, the third in Joanna Shupe's The Four Hundred series of Gilded Age romances is on sale for $1.99.
You can start one hell of a reading binge with Jordan L Hawk's m/m paranormal, Hexbreaker. This is the start of a series... #sorrynotsorry. This is currently just $0.99.
Kobo has a list of 200 ebooks for under $2, which includes a bunch of romance! Books from authors like Heidi Cullinan, Zuri Day, Caroline Linden, and more. Most of these are price matched at other vendors.
This newsletter includes affiliate links. Please consider supporting the site by buying through these links, tossing us a tip on Ko-Fi, or joining our Patreon!