Hoooooo boy this week was A Lot. Let's get into it.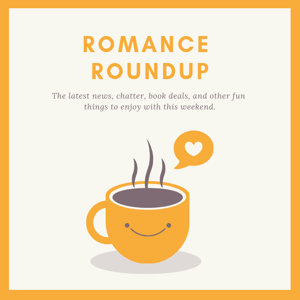 The RITA and Golden Heart Finalists were Announced
So RWA (Romance Writers of America) announced the finalists in the RITA awards, which are supposed to be a way of recognizing excellence in romance. There has never been a Black winner. The organization was founded by a Black woman. NEVER. Yes, we can be shocked and outraged, but look around you... is any award that is peer-judged ever going to be able to account for systemic racial bias? A huge group of people who say they "don't see color" but aren't even aware of the ways in which they have internalized the racism of a deeply racist culture... not going to make for an equitable system.
It comes up every year, but this year felt particularly bad because after conversations last year, a lot of authors of color joined RWA and submitted their books for consideration. (It's $50 for the first entry, and goes up incrementally until you hit the max of 3.)
Here are the results:
78 finalists - 3 are authors of color, or 4%
FOUR PERCENT OF FINALISTS ARE NOT WHITE
And yes, folks have been remarking upon other marginalizations as well, but I would like to point out that 6 (twice as many) books were queer romances and the % of the population that is not white is much higher than the % of the population that's queer. The gap is much bigger. It should be a goal of any future process to increase equitability across a range of marginalizations, including disability and religion. (The inspirational category was never intended to be just for Christian authors... but that's what it is.)
You can read about the judging process here.
Basically, if you are judging, you get to pick a category you won't judge, and then you're assigned let's say 6 books from the categories you didn't personally enter. That way you're not judging your competition... but you're also not judging what you love.
Five people judge each book, and then the top and bottom scores are dropped. This is supposed to be what prevents someone from saying that an interracial or homosexual relationship isn't a happy ending... but it also allows a Nazi romance to win.
What this means is that 5 people, who do not write in your subgenre of romance, are deciding if your book is good or not.
It's a giant mess, but until the United States stops being racist (lol) we're going to have a major bias problem in our awards judging.
If you want to read up on this, Twitter has been nonstop for the last couple of days. I've largely given up trying to keep a list of links because it's overwhelming. Here's hoping that RWA figures this out soon. And maybe they should pause the contest until they do.
Please, for the love of romance and humanity and whatever you hold dear - if you are trying to figure out how to be less racist, how to figure out your own biases, and/or how to be antiracist - don't harass the women of color that you know. I can give you book/resource recommendations and hook you up with some podcasts and so on. Do not make people of color do your work. (And yes, I learned this lesson a few years ago too! Whiteness is a whole thing.)
Over on Twitter...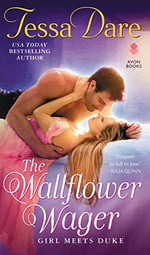 Tessa Dare shared the cover of her next historical romance, The Wallflower Wager. It's so pretty!
Bree shared an article about "Noraville, the small Maryland town rebuilt by Nora Roberts," over at Jezebel. (This is about Boonsboro... only La Nora could do this.)
As Bree points out, there's a sharp left turn at the end of the article, so it's worth reading through.
This article took a surprising turn near the end but it's all pretty fascinating.

Welcome to Noraville, the Small Maryland Town Rebuilt by Nora Roberts https://t.co/mpDo8tnCxR via @jezebel

— Bree (& 🐕🐕) (@mostlybree) March 21, 2019
New to me author Allie Therin shared her new cover, too! It's a stunner.
My 1920s LGBTQ paranormal romance has a cover!!

Thanks so much to @LZats for her incredible support, and to @BuckleyKerri, @mackenziewalton, & the @CarinaPress team for such a beautiful cover and making an author's dreams come true.

Blurb/pre-orders: https://t.co/juhUikKidA pic.twitter.com/Zo5yVOg5t7

— Allie Therin 🇨🇺 + 🇺🇸 (@allie_therin) March 19, 2019
Okay, I'm tired. This has been one hell of a week.

If there's anything you think we should include, feel free to send it to us! (suzanne@loveinpanels.com, or find me on Twitter!)

This newsletter includes affiliate links. Please consider supporting the site by buying through these links, tossing us a tip on Ko-Fi, or joining our Patreon!