Editor's Note:
Some of us are having a hard time reviewing lately, so when Andrea offered a post full of "cool jobs in romance novels," I was more than happy to post it. I think we're all looking for the book that lights that little spark in our reading brains and it's sometimes hard to find that book by genre or trope. Perhaps a cool job will help you find the book your heart needs right now!
~ Suzanne
***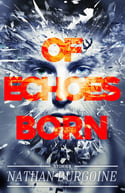 Of Echoes Born
, by Nathan Burgoine
In the Village, where all the short stories in this collection are located, it seems that everyone is pursuing art in some form. We meet them as they're inheriting their teacher's art collection, repainting a mural in honour of local queer heroes, working at a magic crystal store, designing a sculpture for their hometown. We encounter a boy who works at a bookstore meets a boy who was struck by lightning, a writer who can hear the stories of inanimate objects when he touches them, a man sketching the criminals he sees in his visions and sending the drawings as anonymous tip-offs to the police. We experience love, lust and loss with booklovers, winemaker, a fashion-designer-turned-quilt-maker.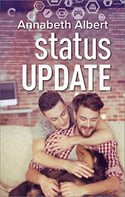 The #gaymers series
, by Annabeth Albert
, which has characters working in different departments at a video game company (where they have bring-your-dog-to-work days).
Status Update
has a game designer falling for a geoarchaeologist who lives in his caravan. [RV]
Beta Test
is an enemies-to-lovers story featuring a graphic designer and his spreadsheet-loving nemesis from the business side of the company.
Connection Error
is my favorite, for its seemingly endless capacity for honest, hopeful, realistic rep --featuring a seriously lovable game programmer and a navy SEAL undergoing post-injury physical therapy.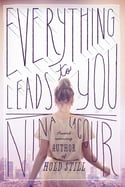 Everything Leads to You
, by Nina LaCour
Everything Leads to You is the prettiest loveliest dreamiest book. The blurb captures it perfectly, calling it "a love letter to the craft and romance of film and fate, in front of --and behind-- the camera." It's a gloriously sun-drenched insight into the behind-the-scenes of film production design, and a love story between two young women making unforgettable moments out of simple, beautiful things. We see Emi and Ava as they build sets, from imagining concepts to seeking out vintage finds to soaking up the energy of the room and deciding it needs more plants. Reading this book is time spent enjoying these friendships and building beautiful film sets and falling deeply in love with every character in a different way.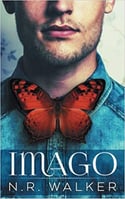 Imago, by N.R. Walker
Lawson is a butterfly expert, a lepidopterist, arriving in this small Australian town to find a mysterious maybe-not-even-a-real-butterfly-but-he-hopes-so. Jack works in the Parks and Wildlife department. They're so freakin' different and yet they're (crying emoji!) so compatible it's ridiculous! They each take the time to be a partner and charm the other person. Lawson wears bowties, and there's a dog named Rosemary, a first date picnic so charming you'll be beaming along with Jack. They give each other flowers! It's super atmospheric, it feels like pure sunshine, and you'll totally get swept up in the scenery and the nature of it all. It's a great summer read if you just wanna spend a couple days beaming about two nerdy-about-nature men falling in love. (There's a big, bright HFN and there's also a book 2 and it's GREAT.)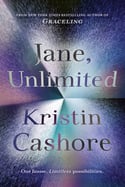 Jane, Unlimited, by Kristin Cashore
Jane, Unlimited is not strictly romance, but the will-they-won't-they-have-they-already glow of Jane's pull towards Ivy and fascination with Ravi (and the lightness with which she just, goes with trusting whatever she's feeling) are a big part of the sense of magic and mystery in this book. Jane makes umbrellas! Each one entirely unique. She comes up with a concept and chooses fabric and decides on a technique and then she begins. It's an entirely magical process to watch her do it all, and suddenly you'll know names for parts of umbrellas and start looking into styles of umbrellas and then you'll want to make some yourself! The big, bizarre house in which this story takes place is also home to art collectors, amateur detectives, a very intuitive dog, and some alternate-universe-studiers.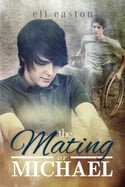 The Mating of Michael, by Eli Easton
The Mating of Michael is a romance between a sex surrogate and a sci-fi author. It's got one of the strongest "we have come so far!!!" arcs I've ever read, and it's got parts of James' sci-fi book inside of their story. And even the story-within-the-story is compelling!! I felt as deeply about the character we follow in the meta book as I did about the characters in the actual book! It's a really cool and interesting and multifaceted look into being a reclusive author of past acclaim and also in the struggles and triumphs and motivations in being a sex surrogate. It's a really special book, with incredible side-characters, so many feelings and so much heart!