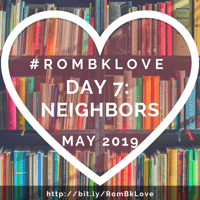 Neighbors are one of my favorite things to read about in romance, which is why I asked to talk about them for this year's #RomBkLove! For the purposes of this post, I'm going to include roommates because they're basically just really close neighbors.
(This post includes affiliate links.)
Why do I love the neighbors setup?
1. Forced proximity. Got a crush and don't want to go there? Too bad, you have to see them every day.
2. Feuds. Why can't you clean up your lawn? Do you have to leave dishes in the sink every day? Maybe we'll encounter each other while I'm leaving your garbage on your doorstep.
3. Enemies to lovers. This is one of my faaaavorite tropes, and neighbors are an excellent setup. It's like combining 1 & 2, but with an added backstory. Maybe the MCs are competing for a place on the fencing team...
4. Sexy window action. Exhibitionists and voyeurs can indulge themselves, or the MCs just build up some tension watching each other eat, fold laundry, you name it.
Here are a few of my fave neighbors romances. I can't wait to read all about yours!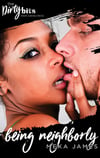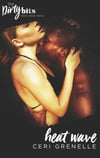 Being Neighborly, by Meka James and Heat Wave, by Ceri Grenelle
These are both novellas in Carina Press's Dirty Bits line. They're short, they're sexy, they're about people who've lost power and need that air conditioning to cool off the inevitable sexy times.
Rep: Both are M/F. One is black woman/white man and the other is white woman/black man.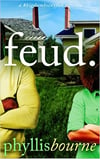 Feud, by Phyllis Bourne
Bourne sets up an epic family feud with both MCs trying to hold on to their adjacent family's property and claim a life-changing inheritance. This novella made me cackle with laughter.
Rep: M/F with two black MCs.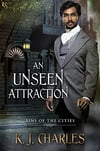 An Unseen Attraction, by KJ Charles
Clem is a sweet cinnamon-roll lodging-house keeper. Rowley is a lodger and taxidermist. There are fireside chats and secret meetings and a truly lovely love story. (With a side of murder.)
Rep: M/M, Rowley is a white man, Clem is a biracial Indian and white man. This is set in Victorian London.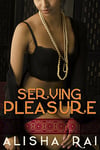 Serving Pleasure by Alisha Rai
I read this whole thing in maybe a day back when I first bought it. Rana is a "bad girl" trying to change herself for her family. Micah is the brooding artist next door. I don't know how Alisha Rai made eating in front of a window so sexy but... magic?
Rep: M/F, Rana is Indian-American, Micah is white.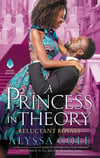 A Princess in Theory, by Alyssa Cole
Remember when Thabiso is pretending to be a normal guy and moves in across the hall from Ledi? Yeah, I thought it was shady, too... but the two of them making a Blue Apron kit together is distressingly cute.
Rep: M/F, both characters are black.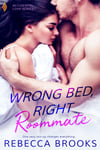 Wrong Bed, Right Roommate, by Rebecca Brooks
Oh no... your roommate invited her brother to sublet while she's gone for the summer! And he's super hot and your teenage crush! And now he can hear your vibrator through the wall... This book was tropey sexy fun.
Rep: M/F, both characters are white.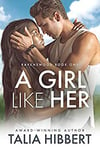 A Girl Like Her, by Talia Hibbert
Ruth and Evan are neighbors! He brings her food all the time. She's neurodivergent and wears PJs all the time for sensory reasons and he is totally cool with it from the jump. There's also comic book nerdery! Comics and food used as excuses to see each other. *swoon* I loved this book, though it does have an abusive ex and readers should be aware before picking it up.
Rep: M/F, Ruth is a neurodivergent black woman, Evan is a white man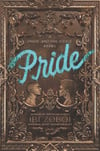 Pride, by Ibi Zoboi
This is a young adult riff on Pride & Prejudice, in which gentrification plays a big role in the central conflict. It's very much a coming of age story, but also a romance. The audio narration by Elizabeth Acevedo is stellar.
Rep: M/F, both characters are black.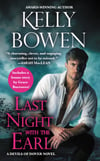 Last Night with the Earl, by Kelly Bowen
Another historical, this time with a heroine who is working in the main house that her sister is renting as a School for Young Ladies, and the hero stumbling in to the guest house after years away at war (presumed dead). They knew each other years earlier and there's a lot of tension and anger... but they're thrown together over and over.
Rep: M/F, both characters are white. Regency England. He's disabled from the war.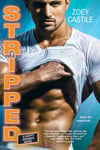 Stripped, by Zoey Castile
This romance starts with the heroine getting a bag of the hero's laundry... complete with sequined thong. They live in the same building and have totally different jobs: he's a stripper, she's a school teacher. And while it may seem all opposites-attract... they're a lot more alike than they think.
Rep: M/F, Robyn is Latina, Zac is white.
Your turn! Tell us about your favorite romances between neighbors!
On Twitter and Instagram, make sure to use #RomBkLove so we can find your posts.