Happy back to school/spooky season/pumpkin spice/apple season!
I am currently "between jobs," so although I'm still doing the grad school thing, I'm looking forward to taking breaks from home repair projects to write up some long-overdue reviews. Expect more things here soon, but in the meanwhile you can find me over on Instagram where I'm @loveinpanels.
September is a pretty easy-going month for books over in my personal TBR, but this list turned out pretty big!
This post contains affiliate links.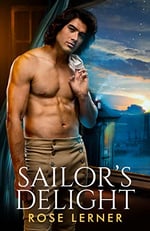 Sailor's Delight, by Rose Lerner - September 16
Self-effacing, overworked bookkeeper Elie Benezet doesn't have time to be in love. Too bad he already is—with his favorite client, Augustus Brine. The Royal Navy sailing master is kind, handsome, and breathtakingly competent. He's also engaged to his childhood sweetheart. And now that his prize money is coming in after years of delay, he can afford to marry her…once Elie submits the final prize paperwork.
When Augustus comes home, determined to marry by the end of his brief leave, Elie does his best to set his broken heart aside and make it happen. But he's interrupted by one thing after another: other clients, the high holidays, his family's relentless efforts to marry him off. Augustus isn't helping by renting a room down the hall, shaving shirtless with his door open, and inviting Elie to the public baths. If Elie didn't know better, he'd think Augustus didn't want to get married.
To cap it all off, Augustus's fiancée arrives in town, senses that Elie has a secret, and promptly accuses him of embezzling. Has Elie's doom been sealed…or is there still time to change his fate?
***
Why I Want to Read It - I love Rose Lerner's work and it feels like ages since I read her sapphic retelling of Jane Eyre. "Doesn't have time to be in love" is absolute catnip and really, just read that blurb!

Buy a copy: Amazon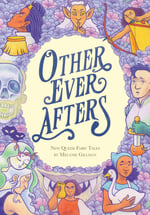 Other Ever Afters: New Queer Fairy Tales, by Melanie Gillman - September 20

Once upon a time . . . happily ever after turned out differently than expected. In this new, feminist, queer fairy-tale collection, you'll find the princesses, mermaids, knights, barmaids, children, and wise old women who have been forced to sit on the sidelines in classic stories taking center stage. A gorgeous all-new collection in graphic novel format from a Stonewall Honor-winning author and artist.
What if the giant who abducted you was actually thoughtful and kind? What if you didn't want to marry your handsome, popular, but cold-inside suitor? What if your one true love has all the responsibilities that come with running a kingdom?
Award-winning author Melanie Gillman's phenomenal colored-pencil art creates another "ever after" for the characters who are most worthy of it.
***
Why I Want to Read It - Gillman's other work has been great and as a queer fan of both fairy tales and graphic novels, this seems tailor-made for me.

Buy a copy: Amazon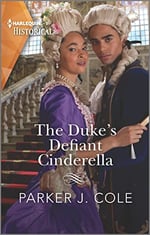 The Duke's Defiant Cinderella, by Parker J. Cole - September 27

Step into Paris in this Louis XVI Cinderella romance
An arranged betrothal…
By royal approval!
As the servant girl who discovered she was the long-lost daughter of a comte, Lilas Moreau is no stranger to scandal. Now, more famous for her art, she won't have her independence threatened by the return of her betrothed, Bastien, Duc de Languedoc. As a new attraction sizzles between them, Lilas is relieved he wants to end their secret marriage contract. But a summons from the queen means they're forced to continue their charade!
***
Why I Want to Read It - Scandal! Secrets! Historical Paris written by and featuring a Black woman! I'm very aware that Louis XVI's reign was a whole mess but I will read this setting over and over and over...

Buy a copy: Amazon

Books I've Read Early:
Disclosure: I received copies of these books from the publisher for review.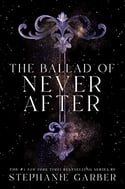 The Ballad of Never After, by Stephanie Garber - This is the sequel to Once Upon a Broken Heart and while I strongly suggest you don't read this out of order and treat it like book 5 in the Caraval series, I loved being swept away into this world of keys and secrets, attempted murder and curses and a very doomed romance. The twist at the end was well done and I'm a little mad at myself for reading these as they release because now I have to wait. I read this on audio courtesy of the publisher and Rebecca Soler continues to narrate this series with aplomb. I've grown accustomed to her voice over the many, many YA audiobooks I've read by her, but somehow I don't ever feel like I'm listening to the same book.
The Kiss Curse, by Erin Sterling - The sequel to The Ex Hex is... fine. To me there was uneven pacing and the Big Bad is sort of two big bads, each rather anticlimactic. Still, Sterling does good banter and it's a good book for when you want something spoopy.
Also out this month (beware, not all are romance!):
All titles in red are links to Amazon. Check out the full list here.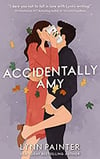 September 3 - Accidentally Amy, by Lynn Painter
September 6 - Contract Season, by Cait Nary
September 6 - The American Roommate Experiment, by Elena Armas
September 6 - The Decoy Girlfriend, by Lillie Vale
September 6 - The Boy with the Bookstore, by Sarah Echavarre Smith
September 6 - Court of the Vampire Queen, by Katee Robert (Print reissue)
September 6 - Angelika Frankenstein Makes a Match, by Sally Thorne
September 6 - The Sunbearer Trials, by Aiden Thomas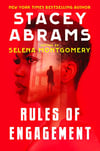 September 6 - The Holiday Trap, by Roan Parrish
September 6 - Rules of Engagement, by Stacey Abrams
September 6 - Lizzie Blake's Best Mistake, by Mazey Eddings
September 6 - Do You Take This Man, by Denise Williams
September 6 - Our Shadows Have Claws: 15 Latin American Monster Stories (YA Anthology)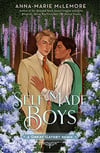 September 6 - Coven, by Jennifer Dugan and Kit Seaton (graphic novel)
September 6 - Self-Made Boys: A Great Gatsby Remix, by Anna-Marie McLemore
September 6 - Monsters Born and Made, by Tanvi Berwah
September 6 - The Atlas Six, by Olivie Blake (Tor edition)
September 13 - Bindle Punk Bruja, by Desideria Mesa
September 13 - Notorious Sorcerer, by Davinia Evans
September 13 - I'm the Girl, by Courtney Summers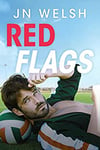 September 13 - Red Flags, by JN Welsh
September 13 - The Ballad of Never After, by Stephanie Garber
September 13 - The Make-Up Test, by Jenny L. Howe
September 13 - Pint of Contention, by Susannah Nix
September 13 - Lucy on the Wild Side, by Kerry Rea
September 13 - Barbarian Mine, by Ruby Dixon (Berkley print edition)
September 13 - Imitate the Dawn (Whitethorn Agency #3), by M. A. Grant
September 20 - Eternally Yours, edited by Patrice Caldwell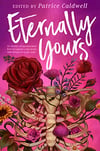 September 20 - Doughnuts and Doom, by Balazs Lorinczi (graphic novel)
September 20 - Vanessa Jared's Got a Man, by LaQuette
September 20 - Sweetwater and the Witch, by Jayne Castle
September 20 - Drunk on Love, by Jasmine Guillory
September 20 - The Kiss Curse, by Erin Sterling
September 20 - Rust in the Root, by Justina Ireland
September 20 - Seoulmates, by Susan Lee
September 20 - Devouring Darkness (Heirs of Chicagoland #4), by Chloe Neill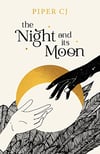 September 20 - The Night and Its Moon, by Piper CJ (Bloom edition)
September 20 - The Unbalancing: A Birdverse Novel, by R. B. Lemberg
September 27 - The Dark King, by Gina L. Maxwell
September 27 - Witchful Thinking, by Celestine Martin
September 27 - Kingdom of the Feared, by Kerri Maniscalco
September 27 - Shrines of Gaiety, by Kate Atkinson
September 27 - Forestfall, by Lyndall Clipstone
September 27 - Princess of Souls, by Alexandra Christo
September 27 - A Ghost in Shining Armor, by Therese Beharrie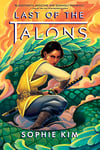 September 27 - Game Changer, by Rachel Reid (mass market!)
September 27 - Where We End & Begin, by Jane Igharo
September 27 - The Rivals of Casper Road, by Roan Parrish
September 27 - Last of the Talons, by Sophie Kim
September 27 - Foul Lady Fortune, by Chloe Gong
September 27 - House of Hunger, by Alexis Henderson
September 27 - One Dark Window, by Rachel Gillig
Reminder: all of these books are collected in a list over at Amazon for your convenience.
What September books are you looking forward to reading?
***
If you appreciate our content and wish to support the site, please consider using the affiliate links in this post and below for your shopping needs. As always, you are welcome to leave us a tip on Ko-Fi!
Support Love in Panels