Once upon a time, on Twitter...
Alright, let's skip to the point. Shira Glassman recommended a bunch of f/f romance to a small group of us and I asked if she'd share on the site. She agreed, and what follows is the contemporary half of her recommendations! The historical half will go up next week.
Enjoy!
***
Hi! This isn't a recipe blog, so let's just launch right into the f/f contemporary romance. All of these stories feature women--pan, lesbian, and bi--who get their happy ending with other women, and I think they're worthy of recommendation.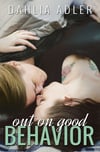 Out on Good Behavior

by Dahlia Adler stars a party girl with roses tattooed on her cleavage who falls for... well, can you guess? Romance novels thrive on contrast. For a lovely bookworm, of course! Watch the opposites attract in this cute, sexy college romance.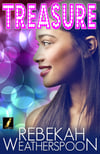 Treasure

by Rebekah Weatherspoon also has a college setting, this time pairing an overachiever recovering from a breakdown with an exotic dancer she meets at community college. Both the heroines plus the author are Black women.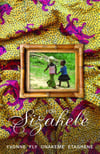 For Sizakele

by Yvonne Fly Onakeme Etaghene

also centers Black women -- it's a love triangle between three Black women when a college student from Nigeria joyfully bonds with a woman from Cameroon over their shared joy in Africanness as her relationship with her girlfriend grows increasingly strained from domestic violence and biphobia (which is 100% criticized in the text, don't worry.)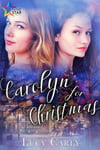 Carolyn for Christmas

by Lucy Cary, set in Ireland, is an enemies-to-lovers romance between two singers who are now competing as adults for the solo in the church choir's Christmas concert. I believe this one doesn't have on-the-page sex, if that is a selling point for you.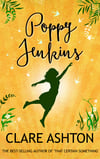 Hopping across the sea to Wales,

Poppy Jenkins

by Clare Ashton is one of my all-time favorite lesbian books

ever. With shades of

Anne of Green Gables

and

Pride and Prejudice, it tells the story of Poppy and her former childhood bestie trying to make peace with each other -- and something more. The setting is a cute little village where everyone pretty much universally adores Poppy and her lesbianism is not a problem at all. Plus, I found the depiction of her enthusiasm for women's bodies as

wholesome, to be soul-healing and validating. Plus there are little details about Welshness that echoed in my relationship with my family's Jewishness.