We made it to the end of another year! I didn't write a Best of 2021 piece last year because I wasn't up for it, so the fact that I've pulled this 2022 list together is something of an achievement.
In 2022, I read 302 books according to Goodreads. 39 of those received a 5-star rating from me, which almost always means the book hit me on some emotional level and isn't necessarily a mark of "quality." Sometimes we can love a book and acknowledge that it's got problems. Sometimes a book is objectively great and doesn't click at the moment we read it.
For this post, I've decided that published is better than perfect and haven't given explanations. Hopefully I'll get some reviews up in the next few weeks!
Disclosure: Because I read so many books for review, I've marked books I received from the publisher or my editors and didn't also purchase with an asterisk *. Links in this post are Amazon affiliate links, meaning I receive a small commission on purchases.
Romance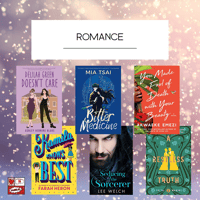 *Bitter Medicine (2023 Release), by Mia Tsai
Seducing the Sorcerer, by Lee Welch
*You Made a Fool of Death with Your Beauty, by Akwaeke Emezi
*A Restless Truth, by Freya Marske
Kamila Knows Best, by Farah Heron
*Delilah Green Doesn't Care, by Ashley Herring Blake (Check out the matching bra I made on Insta!)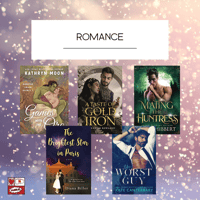 The Brightest Star in Paris, by Diana Biller
The Worst Guy, by Kate Canterbary
Mating the Huntress, by Talia Hibbert
Games with the Orc, by Kathryn Moon
*A Taste of Gold and Iron, by Alexandra Rowland
Other Adult Fiction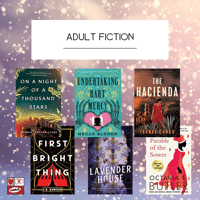 Parable of the Sower, by Octavia E. Butler
*The First Bright Thing, by J.R. Dawson (2023 Release)
*The Undertaking of Hart and Mercy, by Megan Bannen (This is totally a romance, but usually billed as fantasy.)
*The Hacienda, by Isabel Cañas
*Lavender House, by Lev A.C. Rosen
*On a Night of a Thousand Stars, by Andrea Yaryura Clark
Young Adult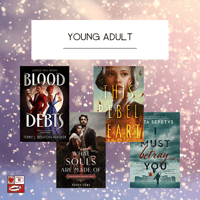 *This Rebel Heart, by Katherine Locke
I Must Betray You, by Ruta Sepetys
What Souls are Made Of, by Tasha Suri
*Blood Debts, by Terry J. Benton-Walker (2023 Release)
Nonfiction
Desperate Remedies: Psychiatry's Turbulent Quest to Cure Mental Illness, by Andrew Scull
The Book of Hope, by Jane Goodall
***
I hope you read lots of great books in 2022. I'd love to know which ones!