March was a rough month in Romancelandia, with a big author scandal, a publisher shutdown, and ongoing issues of racism within RWA coming to a head with the RITA finalist announcement. It's no surprise that our Top Reads feature is a little light this month, which is more a reflection of our end of month energy than our reading over the last few weeks.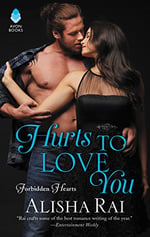 Suzanne's Pick:
Hurts to Love You, by Alisha Rai
Alisha Rai finished her Forbidden Hearts series with a book that gave me hope again. I adore this entire series, but I'll admit that I don't think they stand alone well. Now that the whole trilogy is out, however, you get a sense of the way that Rai built these interweaving families, planned the secrets and motivations from the beginning. She's an author who keeps getting better and this book is no exception. Everything is carefully set into place, from the positive fat rep to the swoonworthy hero and an epilogue that answers a bunch of lingering questions. I wrote a review over here. Seriously, if you're not reading Alisha Rai, you're missing out.
Buy Hurts to Love You: Amazon, iBooks, Kobo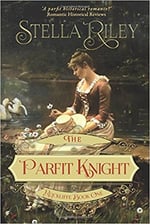 Margrethe's Pick:
The Parfit Knight, by Stella Riley
It is so not a new book (1986). And it's totally a traditional Regency, except actually Georgian, and it's delightful and made a weird and stressful week tolerable. The banter is fun and light. The characters are charming and kind. And I am beyond embarrassed that I'm only now reading Stella Riley. Also amazing audiobook narration.
What did you read in March? Any standouts?