A delightful collection of novellas from Ruby Lang, these three stories are sweet and low angst without being overly saccharine. The novellas were previously individually released but really work well together in The Uptown Collection.
[Editor's Note: Margrethe reviewed the first book in this collection, Playing House.]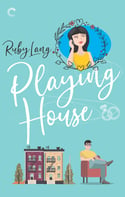 In the first story, Playing House, Oliver and Fay are long-time acquaintances who run into each other while on a historic home tour. They are both in the same profession and both share common interests. Fay is recently divorced and not into playing games and I really appreciated that. There's a scene in the story where she bluntly asks Oliver what his intentions are and I found that so refreshing. Oliver is also at a crossroad. After his previous place of employment folded, he's been doing consulting work while trying to find a permanent position. He's torn about pursuing something Fay because he just recently applied for a job at the company she started and runs with her two partners. While I enjoyed the quiet tone of this story. I did wish it had been longer or that there had been an epilogue.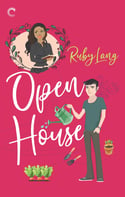 In Open House, it's Magda, the real estate broker who we met briefly in the previous story, who is at a professional crossroad. As the baby of the family, she's been coddled and protected and indulged by her mother and two significantly older sisters. She's financially broke and puts a lot of pressure on herself to prove she can actually accomplish something. Hero Tyson, an accountant, has his own personal struggles and when the two meet, they find themselves at cross purposes over an empty lot turned community garden that Tyson is trying to save and Magda is trying to sell. I thoroughly enjoyed the found community aspect of this story and for being a novella, I thought the two main characters were extremely well-developed and nuanced.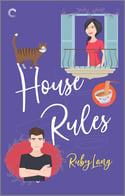 House Rules, the final story in the collection, features one of my favorite tropes, second chance romance. I adored Simon and Lana, who divorced each other, only to find themselves becoming roommates many years later. I adored so much about this story from Simon taking care of Lana when she is bedridden with pain due to her endometriosis to Lana realizing she needed to forge her own identity and find her own passion. This was a beautiful story about two grown ups figuring out how to not repeat the mistakes of the past and learning how to grow together instead of apart.
All in all, I really enjoyed this collection - it didn't have a lot of action but I thought the characters were really well drawn out and multi-faceted and had a lot of depth.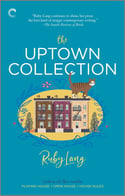 If you'd like a copy, please consider using one of these links to support the site:
Amazon (Print edition 6/30)◊ Apple Books ◊ Barnes & Noble ◊ Bookshop ◊ Kobo
Content Warnings: Divorce, Parental death (off page), endometriosis, infertility