More mini-reviews! Reviews of This Poison Heart, My Dear Henry, Blood Debts, Cruel Illusions, So This is Ever After and Night of the Raven, Dawn of the Dove. I liked or loved all of these audiobooks, a couple of which I felt were enhanced by the listening experience.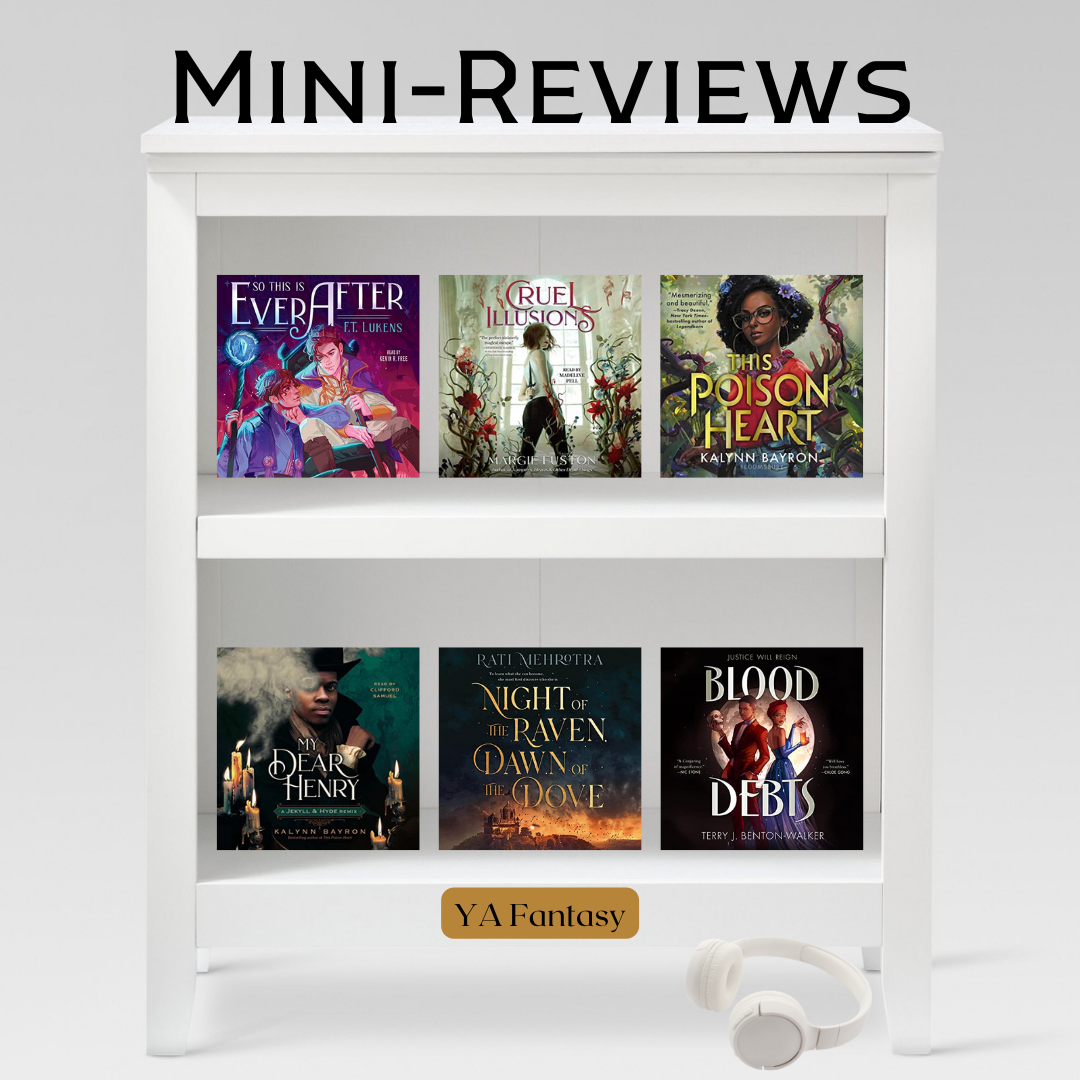 I'm way behind on writing reviews, so the only two books I can give accurate content notes on are My Dear Henry and Blood Debts.
Hope you find something you'll like!
This post contains affiliate links.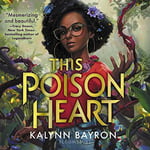 This Poison Heart, by Kalynn Bayron

Amazon ◊ Kobo ◊ (Audio is Audible exclusive)

This Poison Heart is a riveting, original, immersive contemporary fantasy.
Briseis doesn't have a connection to her birth family, so it's a complete surprise when her maternal aunt dies and leaves her estate to her. Briseis' moms are close to having to sell their NYC flower shop due to rising rent and costs, so they all move to upstate NY and the mysterious home that landed in their laps. Briseis has plant magic: not only can she make plants grow and come back to life with a touch, plants are drawn to her, especially the poisonous ones. What does it mean that Briseis is drawn to poisonous plants, too?
As she looks for answers about her family and her gift, Briseis discovers a whole magical community and the dangerous legacy her birth mother had tried to shelter her from. The family mystery, the magic system, the alluring girl who keeps appearing unexpectedly... This was fantastic.
Bayron smoothly sets up the sequel and readers will want to pick it up immediately.
***
I purchased this audiobook.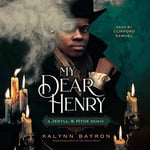 My Dear Henry, by Kalynn Bayron

On the surface, My Dear Henry is very different from Bayron's This Poison Heart series. It's historical, it's a retelling, it's horror. It's also, however, a story about queer Black teens with a strong mystery and coming-of-age arc. My Dear Henry is a retelling of Jekyll & Hyde and I loved what Bayron did with the story. The idea of splitting oneself in two, one version socially acceptable and one not, is unfortunately reminiscent of the queer experience and the way the author ties this to Black respectability politics and Black exceptionalism is nuanced and powerful.
Bayron brings the creep, the dread, the varied horrors and balances it with yearning and friendship. The secondary characters in the novel, Gabriel's cousin and friend, bring some much needed light to Gabriel's life. People who accept and love him through it all.
As a mystery, this is successful. The reader is a step ahead of the narrator, but Gabriel is never made to seem foolish. He has his own story, motivations, family pressures, even if many of his actions are driven by his love and loss of Henry Jekyll. Even when we learn what happened to Henry, there are more, smaller pieces that keep the mystery going. There's a murder--who did it? There's a letter--who wrote it? Did Henry choose this for himself? Can these two young men find their way to a happily ever after in a world made of obstacles?
The answer, dear reader, is yes.
Audio notes - the narrator, Clifford Samuel, was new to me but I'd gladly pick up a book read by him again. I was confused early on because there are letters exchanged between the main characters and I couldn't tell if the book was in dual POV (it is not), but I'm pretty sure that's not going to be an issue for most people.
***
Content Warnings: homophobia, abusive parent, sexual harassment, racism, references to slavery, respectability politics, death, terminal illness

I read an advance copy of this audiobook via NetGalley.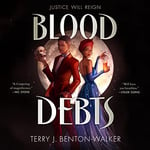 Blood Debts, by Terry J. Benton-Walker

Blood Debts is an absolute ride. I love that Macmillan Audio brought in four narrators, because they brought all the different POV characters to life and the aural differentiation really helped me stay with the story. This contemporary fantasy features twins Clement and Cristina who have grown up in the shadow of a violent magical massacre. The "debts" in the title refers to a generations-deep conflict with another magical family and readers will learn the truth behind the politics along with the twins. The world-building felt fresh to me, with a vivid, modern New Orleans built on centuries of magic, cultural melding and prejudice.
I loved the way Benton-Walker built out the relationships between people in different generations, both within the Trudeau family and in the magical council and the white folks who don't have Gen magic. Clement and Cristina have relationships with kids their age, but they also spend time with their parents' generation and their grandparents'. Their aunts are given agency and real personalities. There's a feud between grandmothers that involves murder and dark magic. I was totally sucked in.
There's some scary stuff in the book (see content warnings) but I really enjoyed that the MCs aren't somehow innocent. I was slack-jawed a couple of times, just listening to what Clem and Cristina did. I assume the trope wherein siblings pull each other back from the edge will happen in the sequel, but it definitely didn't happen in this one!
In all, I loved this book and thought the audio performances elevated the material. I'm looking forward to finding out how Clem figures a way out of the mess he made and how much of the world Cristina will set on fire.
***
Content Warnings: murder, necromancy, homophobia, racism, classism, references to slavery, past death of parent, toxic relationship, love magic that removes possibility of true consent
I read an advance copy of this audiobook via NetGalley.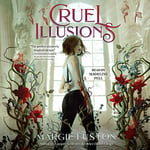 Cruel Illusions, by Margie Fuston

Cruel Illusions was billed as "Caraval meets Buffy the Vampire Slayer." I don't agree with the Buffy reference but it was a good time. The vampires in this book aren't quite the usual fare: there's a lot more to do with magic than in Buffy and a big competition (like in Caraval) to become part of one of the families/performing troupes that form vampire society. If you've been reading a lot of YA fantasy with a circus or theatre theme, this won't feel terribly original, but if you're looking for something that scratches that particular itch, this will do nicely. There's a pretty strong revenge theme, some found family (not necessarily the healthy kind) and a romance. There's also a lot of blood and a pretty terrifying garden. The villains are villainous and the protagonist is left wondering if she has to be as bad as them in order to get justice. A solid read but not exceptional.
This was a good pick for audio, but I think some of the magic would have made more sense in print.
***
Content Warnings: past death of parent, betrayal, murder, attempted murder, child in peril, blood, torture, seduction for manipulation
I received a copy of this audiobook from the publisher for review.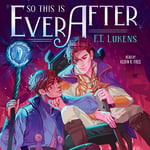 So This is Ever After, by F.T. Lukens
If you ever wanted to take your D&D group on an adventure after defeating the Big Bad, this is the book for you! F.T. Lukens writes funny, queer fantasy novels with absolutely lovable protagonists and this is a prime example. I was smiling for most of the book.
There's a charming idiots-to-lovers romance and lots of friendship shenanigans, but I think this book will hit best for people who've played a class-based role playing game or video game before. The set-up with mage, bard, paladin, etc. is very fun, but it might be annoying to people who don't enjoy RPGs.
Another thing I liked is that the group is actively trying to find someone to rule the kingdom because the rightful heir died before they completed their quest and the de facto leader of the party doesn't want to take over. And now he has to get married? Arek looks for a partner in the most logical place he can think of--among his best friends. Unfortunately, none of them are a good romantic fit, except for the best friend he thinks doesn't want him. (See aforementioned idiots-to-lovers.)
If you like epic quests, tabletop RPGs, pining and a hefty dose of geek humor, try this.
***
I received a copy of this audiobook from the publisher for review.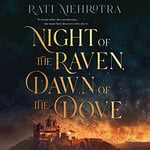 Night of the Raven, Dawn of the Dove, by Rati Mehrotra

Mehrotra's alternate-historical India is full of monsters--literal and figurative. Night of the Raven, Dawn of the Dove is immersive, dramatic, pretty violent at times but also deeply romantic. The heroine faces terrible heartbreak over and over, but pushes through and works to overcome her desire for revenge in favor of justice.
This book is often very sad, but it's hopeful and the nonstop action propels the narrative forward. I believe this is Mehrotra's first YA novel and it definitely reads as upper-YA. I wouldn't necessarily recommend it for the 12-14 crowd just for the level of violence and the amount of abuse/torture.
I really enjoyed Zehra Nakvi's audio narration.
Highly recommended.
***
I borrowed this audiobook from my public library.
***
If you appreciate our content and wish to support the site, please consider using the affiliate links in this post and below for your shopping needs. Even if you don't buy the book in question, we receive a small % of your purchase from the vendor. As always, we'd love for you to leave us a tip on Ko-Fi!
Support Love in Panels