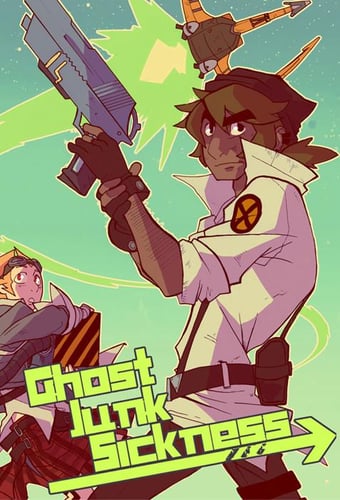 Title: Ghost Junk Sickness

Creators:
Format: Webcomic

Color: Color

Romanceiness: LGBTQ+ Elements
Tags: queer gay sci-fi

Synopsis from the Creator
:
Trigger Elliot is a bounty hunter who travels around the galaxy with his not-so-fully-licensed-and-technically-illegal-hunting-partner Vahn Gavotte. They're lousy at what they do and often resort to petty tactics just to get a bounty, this is their life.
Their home planet, June7, is a world rebuilding itself from an inexplicable catastrophic phenomenon that destroyed 75% of the planet's surface. It has been 5 years since the destruction of June7 and the planet now thrives on the transient and growing population of bounty hunters. Trigger and Vahn's routine changes when an ambiguous bounty surfaces; an alleged bounty hunter killer named the 'ghost' with frightening abilities and an unknown motive. When Trigger's past catches up with him, there begins a strain on his and Vahn's hunting dynamic, forcing them to become further involved in chasing the elusive and unpredictable ghost.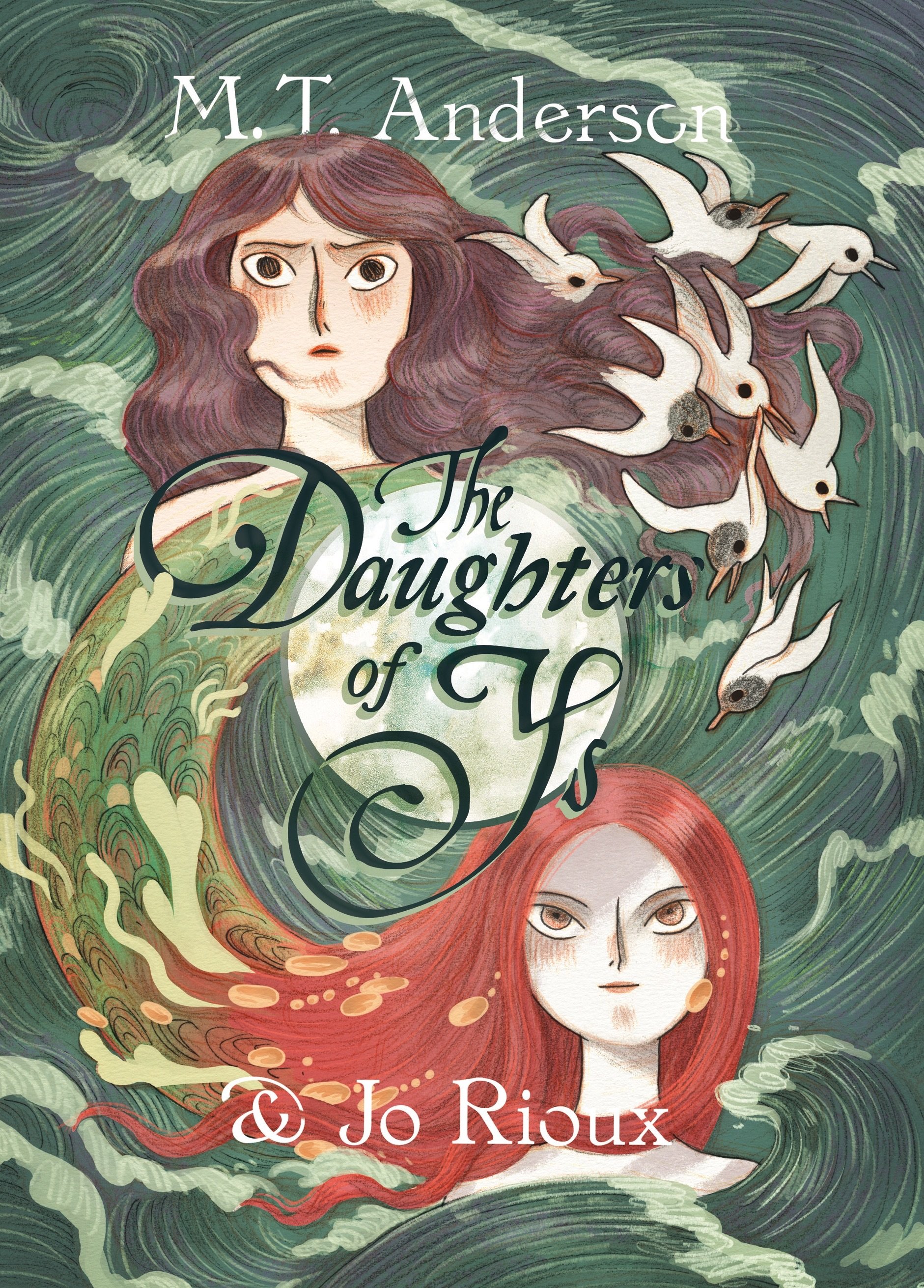 This is the book for you if you like:
1) messy sister relationships
2) magic, used for both good and evil
3) a distinctive art style with emphasis on watery tones and pops of red
4) folktales

The Daughters of Ys is a retelling of an old Breton folktale, set in a magically protected and constructed seaside city called Ys. (Similar to Atlantis, it's a magical city that's now sunken and never seen again.) The Queen, possessed of faerie magic, has just passed away and her two daughters are left with an irresponsible, grieving mess of a father. The elder sister takes to the countryside, bonding with animals and local people, even finding love with a commoner. The younger sister takes her anger and magic and uses them to keep the city going with her father. She does all the things no one else is willing to do and it's unclear whether she's actually "bad" or just does evil things. If she didn't do them, the city would fall into the sea and the sea monsters that guard it would attack all the inhabitants, so is all the murdering she does to feed the monsters and magic really that bad? Hmm.
Read More [fa icon="long-arrow-right"]