Happy Women's History Month! Today we're happy to welcome Kaia Danielle to Love in Panels to talk about her latest book,
A SECRET DESIRE
. It's book two of an exciting new multi-author series called DECADES: A JOURNEY OF AFRICAN-AMERICAN ROMANCE and takes place in the 1910's.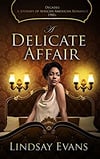 Note: A Secret Desire
is the second book in the
Decades: A Journey of African American Romance
series. This series consists of 12 books, each set in one of 12 decades between 1900 and 2010. Each story focuses on the romance between African American protagonists, but also embraces the African American experience within that decade. Join the journey on
their Facebook page
.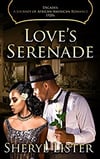 DECADES was inspired by a Harlequin series of ten romances that centered only white stories. Wayne Jordan felt it was time for the stories of African-American women to be told and talks a bit about it
here
.
As I'm writing this, the first three books are out and the fourth is up for pre-order!
The entire series looks like this:
Lindsay Evans: 1900s, A Delicate Affair, January 2018
Kaia Danielle: 1910s, A Secret Desire, February 2018
Sheryl Lister: 1920s, Love's Serenade, March 2018
Suzette Harrison: 1930s,

The Art of Love, April 2018
Kianna Alexander: 1940s,

Love's Sweet Melody, May 2018
Carla Buchanan: 1950s,

Pride and Passion, June 2018
Wayne Adrian Jordan: 1960s,

Promise Me a Dream, July 2018
Keith Thomas Walker: 1970s,

Election Day, August 2018
Elle Wright: 1980s,

Made to Hold You, September 2018
Zuri Day: 1990s,

Thug Love, October 2018
Denise Jeffries: 2000s,

Inconsequential Consequences, November 2018
Patricia Sargeant: 2010s,

Campaign for Her Heart, December 2018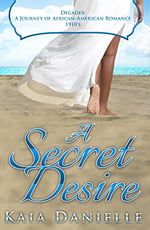 Did you get to pick the decade you'd write in? If so, what made you choose the 1910's?
Yes, I chose 1910s for the challenge of it. African-American historical events from that decade aren't as well-known as say the Harlem Renaissance of the 1920s or the Civil Rights Movement of the 1950s and 1960s. This was the perfect opportunity to introduce readers to something new – like African-American beach communities!
Also, I've been dying for someone to come out with an African-American version of Downton Abbey. This gave me the opportunity to write that story myself.
Buy A Secret Desire here: Amazon, iBooks, Kobo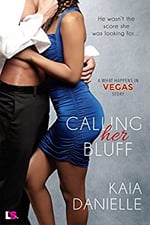 Your first book, CALLING HER BLUFF, is contemporary romance. What was it like writing in a different sub-genre this time?
Slipping into the historical romance realm was like tapping into a different part of my personality. I've been reading historical non-fiction for fun since I was a kid. African-American women's history is my favorite topic. That means I have random, obscure facts about African-American history floating through my brain at any given time.
The hardest part about writing historical for me is making sure that my dialogue isn't too modern for the time period.
Read about or buy Calling Her Bluff here: Amazon, iBooks, Kobo
And you write comics, too? Anything we can read or can you share with us what you're working on?
You can find short stories I've written in the Ladies' Night Anthology volumes 4 and 5. I also had a 1-page comic included in the International Girl Gang Encyclopedia (sadly, now out of print) that was featured at the Angoulême (France) International Comics Festival last year.
I'm planning to self-publish two historical romance comics by the end of the year. One is a 10 page short story set during World War 2. The other is a 22 page action-adventure romance set in the Old West.
What have you read (and loved) lately?
The Old West series by Beverly Jenkins (Starts with FORBIDDEN)
The Unconventional Brides series by K.M. Jackson (Starts with INSERT GROOM HERE)
The Hot Mess series, Feud by Phyllis Bourne (Just recommended as a February Top Read!)
The Southern Loving series by Cheris Hodges (Starts with FEEL THE HEAT)
Back to Your Love by Kianna Alexander
Bingo Love by Tee Franklin
Lady Castle by Delilah S. Dawson

Kaia Danielle writes romance, women's fiction and comics. She tweets about being a Jersey Girl in South Georgia and popular culture in general on her @kaiawrites handle. She is an alumna of Spelman College and the VONA writing workshop.