Thanks to author Cat Sebastian for this guest post about her love of mid-century romances!
***
The mid-century period from the 1940s to the 60s is right in the sweet spot between sepia-tinted history and now: the 1920s and 30s feel distinctly historical, and the 70s probably don't (at least not to those of us who lived through part of it). Plenty of movies and television shows take place in that era, but relatively few romance novels. We (meaning: I) need more! Meanwhile, here are a few standout mid-century romances.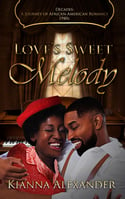 Love's Sweet Melody, by Kianna Alexander
1946 small town romance between a veteran with severe PTSD and a musician. Sweet in every sense of the word. Delivers everything that I want in a small town romance (community, shared tradition, sense of home) but in 1946, and in the Black neighborhood of a town. This book made me realize the 40s and 50s are a very natural setting for a lot of small town romances (you could probably make a good living baking cupcakes or whatever in 1946) and I would like approximately ten million more.
[Editor's Note: This book is part of the Decades series which we talk about in our interview with Kaia Danielle.]
Buy a Copy: Amazon (in Kindle Unlimited)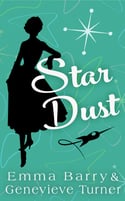 Star Dust, by Emma Barry and Genevieve Turner
1962 romance between a newly-divorced mother and a playboy astronaut who's trying to figure out how to be a hero. Featuring gorgeous writing and loads of period detail (The recipes! The clothes!) without getting bogged down.
Buy a Copy: Amazon, Apple Books, Barnes & Noble, Kobo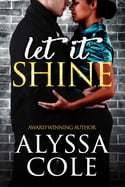 Let it Shine, by Alyssa Cole
1961 romance between a good girl who becomes a Freedom Rider and the Jewish boxer who is by her side. The ending is emotional and satisfying not in spite of the difficulties the couple has to face, but because of them. Packs a lot of feeling and tension into a novella-length book.
Buy a Copy: Amazon, Apple Books, Barnes & Noble, Kobo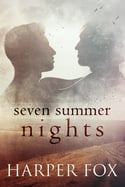 Seven Summer Nights, by Harper Fox
1946 romance between a vicar and the disgraced archaeologist who is sent to study some very mysterious art at the village church. Featuring dogs, urchins, and low-key paranormal activity. I cried throughout the entire book. I'm crying as I type this. It's a book about finding a home, and realizing that the home might not be where you think it is.
Buy a Copy: Amazon, Apple Books, Barnes & Noble, Kobo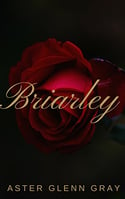 Briarley, by Aster Glenn Gray
World War II-era Beauty and the Beast retelling between a vicar and a dragon who is the victim of a curse. Featuring: a puppy, a dragon who flies around killing nazis, and literally every emotion I've ever had.
Buy a Copy: Amazon (Also in Kindle Unlimited)
***
Cat Sebastian writes steamy, upbeat historical romances. They generally have at least one LGBTQ+ main character and always have happy endings.
Cat lives in a swampy part of the South with her husband, three kids, and two dogs. Before her kids were born, she practiced law and taught high school and college writing. When she isn't reading or writing, she's doing crossword puzzles, bird-watching, and wondering where she put her coffee cup.
Her latest novel is Hither, Page, which she's deemed "Agatha Christie, but make it gay!"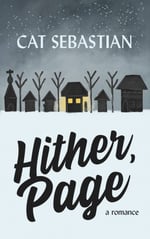 A jaded spy and a shell shocked country doctor team up to solve a murder in postwar England.
James Sommers returned from the war with his nerves in tatters. All he wants is to retreat to the quiet village of his childhood and enjoy the boring, predictable life of a country doctor. The last thing in the world he needs is a handsome stranger who seems to be mixed up with the first violent death the village has seen in years. It certainly doesn't help that this stranger is the first person James has wanted to touch since before the war.
The war may be over for the rest of the world, but Leo Page is still busy doing the dirty work for one of the more disreputable branches of the intelligence service. When his boss orders him to cover up a murder, Leo isn't expecting to be sent to a sleepy village. After a week of helping old ladies wind balls of yarn and flirting with a handsome doctor, Leo is in danger of forgetting what he really is and why he's there. He's in danger of feeling things he has no business feeling. A person who burns his identity after every job can't set down roots.
As he starts to untangle the mess of secrets and lies that lurk behind the lace curtains of even the most peaceful-seeming of villages, Leo realizes that the truths he's about to uncover will affect his future and those of the man he's growing to care about.
Buy a copy: Amazon, Apple Books, Barnes & Noble, Kobo