We're getting into the time of year when publishers slow down their release schedule, so this month is a little lighter than usual. Gird your loins for January, when they open the flood gates again.

Now's a great time to stock up on winter reading and catch up on all those October books!

This post includes affiliate links.

***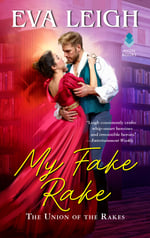 My Fake Rake, by Eva Leigh - November 26

In the first book in Eva Leigh's new Union of the Rakes series, a bluestocking enlists a faux suitor to help her land an ideal husband only to be blindsided by real desire…
Lady Grace Wyatt is content as a wallflower, focusing on scientific pursuits rather than the complications of society matches. But when a handsome, celebrated naturalist returns from abroad, Grace wishes, for once, to be noticed. Her solution: to "build" the perfect man, who will court her publicly and help her catch his eye. Grace's colleague, anthropologist Sebastian Holloway, is just the blank slate she requires.
To further his own research on English society, Sebastian agrees to let Grace transform him from a bespectacled, bookish academic into a dashing—albeit fake—rake. Between secret lessons on how to be a rogue and exaggerated public flirtations, Grace's feelings for Sebastian grow from friendship into undeniable, inconvenient, real attraction. If only she hadn't asked him to help her marry someone else...
Sebastian is in love with brilliant, beautiful Grace, but their bargain is complete, and she desires another. Yet when he's faced with losing her forever, Sebastian will do whatever it takes to tell her the truth, even if it means risking his own future—and his heart.
Suzanne

- I'm so sick of rakes. So a fake one who's actually a bespectacled academic? They're both so nerdy and I'm 100% ready for it.

Buy a copy: Amazon, Apple Books, Barnes & Noble, Kobo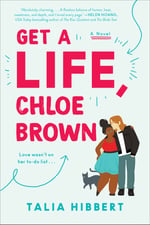 Get A Life, Chloe Brown, by Talia Hibbert - November 5

Talia Hibbert, one of contemporary romance's brightest new stars, delivers a witty, hilarious romantic comedy about a woman who's tired of being "boring" and recruits her mysterious, sexy neighbor to help her experience new things—perfect for fans of Sally Thorne, Jasmine Guillory, and Helen Hoang!
Chloe Brown is a chronically ill computer geek with a goal, a plan, and a list. After almost—but not quite—dying, she's come up with seven directives to help her "Get a Life", and she's already completed the first: finally moving out of her glamorous family's mansion. The next items?
Enjoy a drunken night out.
Ride a motorcycle.
Go camping.
Have meaningless but thoroughly enjoyable sex.
Travel the world with nothing but hand luggage.
And... do something bad.
But it's not easy being bad, even when you've written step-by-step guidelines on how to do it correctly. What Chloe needs is a teacher, and she knows just the man for the job.
Redford 'Red' Morgan is a handyman with tattoos, a motorcycle, and more sex appeal than ten-thousand Hollywood heartthrobs. He's also an artist who paints at night and hides his work in the light of day, which Chloe knows because she spies on him occasionally. Just the teeniest, tiniest bit.
But when she enlists Red in her mission to rebel, she learns things about him that no spy session could teach her. Like why he clearly resents Chloe's wealthy background. And why he never shows his art to anyone. And what really lies beneath his rough exterior…
Suzanne - Talia's books are like a big squish. I save them for when I need to read something that isn't cruel to its marginalized characters and she always delivers.
Andrea - She's brown, she's chronically ill, she's making lists to live more adventurously! He's a painter, with secrets and tattoos and bad-boy motorbike vibes! Just !!!! so many sparkly emojis and heart emojis!!!
Buy a copy: Amazon, Apple Books, Barnes & Noble, Kobo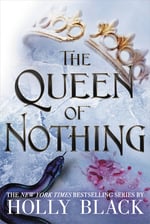 The Queen of Nothing, by Holly Black - November 19

From the #1 New York Times bestselling author Holly Black, comes the highly anticipated and jaw-dropping finale to The Folk of the Air trilogy.
He will be the destruction of the crown and the ruination of the throne
Power is much easier to acquire than it is to hold onto. Jude learned this lesson when she released her control over the wicked king, Cardan, in exchange for immeasurable power.
Now as the exiled mortal Queen of Faerie, Jude is powerless and left reeling from Cardan's betrayal. She bides her time determined to reclaim everything he took from her. Opportunity arrives in the form of her deceptive twin sister, Taryn, whose mortal life is in peril.
Jude must risk venturing back into the treacherous Faerie Court, and confront her lingering feelings for Cardan, if she wishes to save her sister. But Elfhame is not as she left it. War is brewing. As Jude slips deep within enemy lines she becomes ensnared in the conflict's bloody politics.
And, when a dormant yet powerful curse is unleashed, panic spreads throughout the land, forcing her to choose between her ambition and her humanity...
Suzanne - Okay this is on the list because I neeeed it to be a romance. Like if these two don't get an HEA after all the terrible stuff they've done to each other... Holly Black hasn't let me down in the past so *fingers crossed.*
Buy a copy: Amazon, Apple Books, Barnes & Noble (ooh fancy B&N Special Edition), Kobo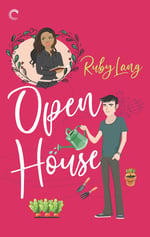 Open House, by Ruby Lang - November 11

Love can take root where you least expect it.
Tyson Yang never imagined that one day he'd be the de facto spokesperson for an illegal community garden. But when the once-rat-infested-but-now-thriving Harlem lot goes up for sale, Ty can't just let all their hard work get plowed under.
Even if he is irresistibly drawn to the lovely but infuriatingly stubborn real estate associate.
Magda Ferrer's family is already convinced this new job will be yet another flop in her small but growing list of career path failures. But her student debt isn't going anywhere, and selling her uncle's historic town house and the lot nearby means a chance to get some breathing room.
Ty is her charming rival, her incorrigible nemesis, the handsome roadblock to her success.
Until one hot Harlem night blurs the hard line drawn between them, and the seeds of possibility in this rocky garden blossom into love…
Suzanne - Rooftop garden!

Margrethe - Lang's writing always works for me, so I can't wait for Open House. Her characters are so genuine that I'm drawn in on contact.
Disclosure: Ana beta read this book.
Buy a copy: Amazon, Apple Books, Barnes & Noble, Kobo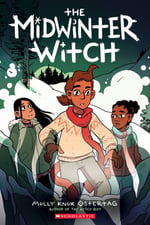 The Midwinter Witch, by Molly Ostertag - November 5

The acclaimed graphic novel world of The Witch Boy and The Hidden Witch comes to a thrilling conclusion in this story of friendship, family, and finding your true power.
Magic has a dark side . . .
Aster always looks forward to the Midwinter Festival, a reunion of the entire Vanissen family that includes competitions in witchery and shapeshifting. This year, he's especially excited to compete in the annual Jolrun tournament-as a witch. He's determined to show everyone that he's proud of who he is and what he's learned, but he knows it won't be easy to defy tradition.
Ariel has darker things on her mind than the Festival-like the mysterious witch who's been visiting her dreams, claiming to know the truth about Ariel's past. She appreciates everything the Vanissens have done for her. But Ariel still craves a place where she truly belongs.
The Festival is a whirlwind of excitement and activity, but for Aster and Ariel, nothing goes according to plan. When a powerful and sinister force invades the reunion, threatening to destroy everything the young witches have fought for, can they find the courage to fight it together? Or will dark magic tear them apart?
Suzanne - This graphic novel is NOT a romance, but everything Ostertag creates is queer in one way or another. Aster is gender non-conforming and this series is charming. A solid read for anyone ages 7 and up.
Buy a copy: Amazon, Apple Books, Barnes & Noble, Kobo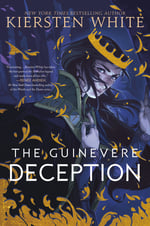 The Guinevere Deception, by Kiersten White - November 5

A new fantasy series set in the world of Camelot that bestselling author Christina Lauren calls "brilliant," reimagining the Arthurian legend . . . where nothing is as magical and terrifying as a girl.
Princess Guinevere has come to Camelot to wed a stranger: the charismatic King Arthur. With magic clawing at the kingdom's borders, the great wizard Merlin conjured a solution--send in Guinevere to be Arthur's wife . . . and his protector from those who want to see the young king's idyllic city fail. The catch? Guinevere's real name--and her true identity--is a secret. She is a changeling, a girl who has given up everything to protect Camelot.
To keep Arthur safe, Guinevere must navigate a court in which the old--including Arthur's own family--demand things continue as they have been, and the new--those drawn by the dream of Camelot--fight for a better way to live. And always, in the green hearts of forests and the black depths of lakes, magic lies in wait to reclaim the land.
Deadly jousts, duplicitous knights, and forbidden romances are nothing compared to the greatest threat of all: the girl with the long black hair, riding on horseback through the dark woods toward Arthur. Because when your whole existence is a lie, how can you trust even yourself? *THE FIRST BOOK IN THE CAMELOT RISING TRILOGY*
Suzanne - Arthurian legend about Guinevere!! Forbidden romance!
Buy a copy: Amazon, Apple Books, Barnes & Noble, Kobo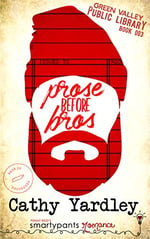 Prose Before Bros (Green Valley Library #3), by Cathy Yardley - November 5

Nothing about being a librarian prepared Thuy Nguyen for such a wide variety of casseroles. Or life in a small town. Or becoming a farmer.
But what can she do when her catastrophe-prone best friend begs her for help? After all, Maddy has always been there for Thuy. It's time to return the favor.
It's simple really, all she has to do is: learn everything about farming ASAP, save her BBF's family business from disaster, and avoid being caught staring at Maddy's biker brother, and his muscles, and his smile, and his soulful, sexy eyes.
Oh yeah, and she should definitely not fall in love with him.
Easy, right? . . . Right.
Suzanne - I have not been into Penny Reid's books, but as the "smartypants romance" series expands, it's sucking in some of my favorite authors, like Cathy Yardley. I'm going to give this librarian-biker romance a shot.
Buy a copy: Amazon Kindle Unlimited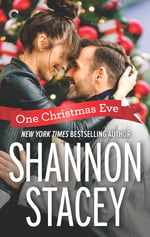 One Christmas Eve,

by Shannon Stacey - November 11

They couldn't be more different. Or more perfect for each other.
New York Times bestselling author Shannon Stacey returns with a warm and cozy opposites-attract Christmas story.
Zoe Randall is busy living her life as she damn well pleases. She's back in her favorite town, her divorce in her rearview mirror, and living out her childhood dream of running a bookstore with her cousin. She has no interest in the uptight nerd who opened his boring-ass business next to her shop…until he complains about one of her sexy window displays.
Then it's game on.
Preston Wheeler knows he takes life a little too seriously. But when the saucy bookseller next door starts pushing his buttons, he can feel that changing. Beautiful, vivacious Zoe challenges him in all the best ways, and soon he's pushing her buttons right back: teasing and flirting all the way through the holiday season.
As Preston loosens up and Zoe is treated to the man behind the suit (particularly his forearms), she realizes she's more interested than she cares to admit. And Preston comes to see the beauty—the absolute delight—in adding Zoe's bright splashes of color to his once very black-and-white existence.
Andrea - This book is giving me SERIOUS You've Got Mail vibes. And those are vibes I am literally always here for!!
Buy a copy: Amazon, Apple Books, Barnes & Noble, Kobo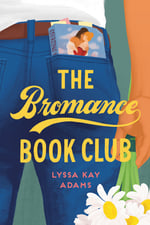 The Bromance Book Club,

by Lyssa Kay Adams - November 5

The first rule of book club:
You don't talk about book club.
Nashville Legends second baseman Gavin Scott's marriage is in major league trouble. He's recently discovered a humiliating secret: his wife Thea has always faked the Big O. When he loses his cool at the revelation, it's the final straw on their already strained relationship. Thea asks for a divorce, and Gavin realizes he's let his pride and fear get the better of him.
Welcome to the Bromance Book Club.
Distraught and desperate, Gavin finds help from an unlikely source: a secret romance book club made up of Nashville's top alpha men. With the help of their current read, a steamy Regency titled Courting the Countess, the guys coach Gavin on saving his marriage. But it'll take a lot more than flowery words and grand gestures for this hapless Romeo to find his inner hero and win back the trust of his wife.
Andrea - This is one of my favourite covers of the year, and the concept sounds really cool! I'm a little nervous about the few ways this story could turn a bit problematic, but I'm choosing to believe it'll be a delightful step in the right direction. Plus there's already a sequel set up --where the Bromance Bookclub follows the plot of a romantic suspense book!
Buy a copy: Amazon, Apple Books, Barnes & Noble, Kobo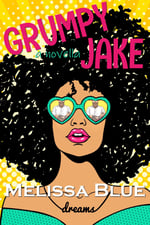 Grumpy Jake, by Melissa Blue - November 8
Bailey Thorne doesn't hate Jake the Rake, just despises him. She blames the rumor mill at her school...and, okay, him. His adorable son has only been in preschool, but Jake has already made an impressive dent in dating the unmarried faculty. She's had to hear of his every exploit from the broken hearts he's left behind. She was fine to loathe him from afar, but now his son has entered kindergarten--and she's the teacher. It's going to be a very long school year.
Jake Polaski was more than fine to avoid Ms. Thorne after it became clear she was not amused by his very existence. But then they get stuck in an elevator for an evening. He finds out that underneath that baleful glare she always gives him, lies a warm, funny and sexy as hell woman. He does his best to not be smitten after every exchange afterward. His son needs him rational, steadfast...and love is the most uncertain thing. It was the elevator's fault. Had it worked like it should, Bailey would have gone on with her life without seeing why so many of her co-workers had fallen for the grumpy single dad. (It's his dry wit, his playful teasing and the drool-worthy cut of his jawline.) And now she's caught in the way he doles out smiles and the dark depths of his secrets. If nothing else, she knows from rumor there's a clock ticking on their affair before it implodes because things always do with Jake the Rake, but she can't seem to walk away first.
Suzanne - New Melissa Blue!!! But seriously, enemies-to-lovers and a teacher/parent romance? Yes, please.
Buy a copy: Amazon, Apple Books, Barnes & Noble, Kobo
Also releasing this month: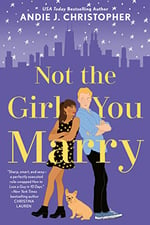 Not the Girl You Marry, by Andie J. Christopher
Girls of Storm and Shadow, by Natasha Ngan
The Rise of Magicks, by Nora Roberts (trilogy conclusion)
The Starless Sea, by Erin Morgenstern
Winter Tales, by Tiffany Reisz
Night of the Scoundrel, by Kelly Bowen
The Earl's Christmas Pearl, by Megan Frampton
Everything's Better with Lisa, by Lucy Eden
What books are you looking forward to this month?