We already shared our list of YA Romance for January-March 2020, so here's the next three months!
Since there are way too many books for one reasonably sized post, here's how we've structured the list:
Books that we're excited to read will have a cover and a little bit about why we're excited to read them.

Other books that we're aware of but not rushing out to preorder are at the end. They'll have links if you want to find out more!

This list is absolutely not any indication of quality or content. We haven't read these! Stay tuned throughout the year for reviews when we do.

Books are listed in chronological order and include what we're aware of as of February 2020. This means more will probably be slotted in before June and this list will be out of date. So it goes.

Every book will have a link to its page on Amazon. Yes, we'd love for you to buy the books elsewhere but the reality is that 98% of our clicks are to Amazon. In a list this size, it's just too much time to generate four links for each book instead of one. These are affiliate links, meaning we earn 4% of whatever you buy after clicking. It doesn't cost you anything extra but we have to disclose this for the feds.
Without further ado, on to the books!
April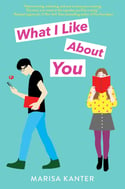 What I Like About You, by Marisa Kanter - April 7

Andrea: Every time I see this title my brain goes "You really know how to daaance!" This is a clever concept, I think it's gonna be really fun. And graphic novelist meets a YA Book blogger? This is simply begggging to be in a future "Books with Cool Jobs" roundup! Haha no but really.
Suzanne: *whispers* I have an early copy of this and I'm super looking forward to reading it. I don't love the cover, but it's what's inside that counts, right?
Pairing: F/M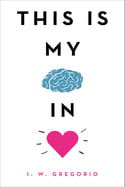 This is My Brain in Love, by I.W. Gregorio - April 14
Suzanne: Save the family restaurant! He wants to be editor of the school paper and she's trying to make a short film. When he gets a job at her family's restaurant, they team up on a marketing campaign to try to save it. "...a stunning YA contemporary romance, exploring mental health, race and, ultimately, self-acceptance."
Pairing: F/M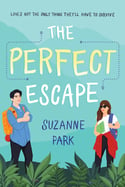 The Perfect Escape, by Suzanne Park - April 7
Suzanne: This premise sounds like so much fun: two teens who work together at a zombie-themed escape room enter a survivalist competition and they both need the money so they team up. And then they have to try not to fall in love while out in the woods.

Pairing: F/M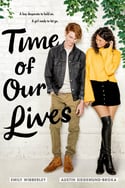 Time of Our Lives, by Emily Wibberly and Austin Siegemund-Broka - April 21

Andrea: [deep gruff seductive voice] "Now I've....haaad..." Okay, back to the book! I love that they're at different points in their lives, I love that I can relate to the predicament of both characters, I love a good college tour storyline, I love Juniper's boots on the cover.
Pairing: F/M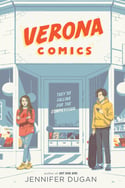 Verona Comics, by Jennifer Dugan - April 21
Suzanne: Dugan's books are always at least a little bit queer and this one is a Romeo & Juliet retelling with a comics shop. A bisexual boy with anxiety! A questioning elite cellist girl! Feuding families! I need it.
Pairing: F/M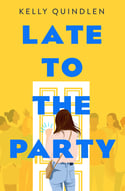 Late to the Party, by Kelly Quindlen - April 21
Andrea: An ode to late bloomers and wallflowers everywhere!! One of the Goodreads comments says this is "the wlw mlm solidarity we need" which.. Yes! If this book sounds exciting to you, watch the movie Booksmart!! ASAP. Actually, even if it doesn't sounds exciting to you--watch Booksmart!
Pairing: F/M

And all the rest!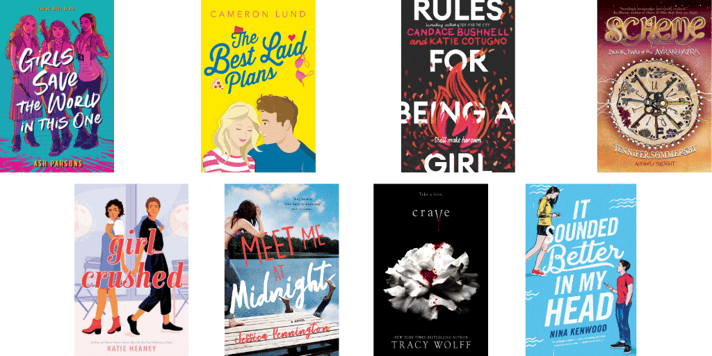 April 7 - Meet Me at Midnight, by Jessica Pennington - F/M
Star swimmers, summer prank war, enemies-to-allies-to-lovers.

April 7 - It Sounded Better in My Head, by Nina Kenwood - F/M
A girl has expectations of what romance is and none of them are true.

April 7 - The Best Laid Plans, by Cameron Lund - F/M
Keely makes a plan to lose her virginity with her best friend so she feels experienced enough to date a college guy she likes.

April 7 - Rules for Being a Girl, by Candace Bushnell and Katie Cotugno - F/M
Marin's English teacher comes on to her but no one believes her. She fights back and finds an unexpected ally (and then romance with him, b/c of course).

April 7 - Girl Crushed, by Katie Heaney - F/F
Quinn's best friend/girlfriend breaks up with her, she dates someone else, maybe goes back to first GF?

April 7 - Crave, by Tracy Wolff - F/M
Human and vampire, sounds fairly dark? 592 pages *eyeballs emoji*
April 14 - Girls Save the World in This One, by Ash Parsons - ?
Horror comedy with a group of girls saving the world from zombies. Not sure why this is tagged as romance...
April 21 - Scheme, by Jennifer Sommersby - F/M
Book two of two. Sequel to Sleight. Circus! Road trip! Magic! Secrets!
May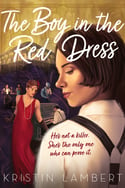 The Boy in the Red Dress, by Kristin Lambert - May 12
Suzanne: Gentleman's Guide + Mrs. Fisher's Murder Mysteries?! Yes please. Here's a tweet from the author who says:
"Quick facts about THE BOY IN THE RED DRESS:
MC Millie is bi (hello bi love triangle!)

Her BFF Marion is gay & performs in drag

Her aunt is a lesbian in a committed relationship w/ a woman

They all work in a queer-friendly speakeasy

A few people are straight I guess?"
Pairing: see above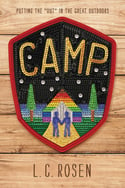 Camp, by L.C. Rosen - May 26

Andrea: I fiercely WISH this camp existed for me irl. Camp is the only thing I miss about leaving the church I grew up in. I'm drinking a cup of watered-down cocoa right now purely because it reminds me of Saturday nights in the camp cafeteria. Another very real camp thing: that it was essentially days of scavenging for clues about how you could fit yourself into the mold of who you think your crush would be into. I'm looking forward to seeing Randy overcome that.
Pairing: M/M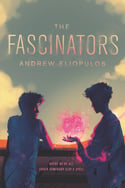 The Fascinators, by Andrew Eliopulos - May 26
Andrea: Hated Simon VS, loved the Raven Boys series. For some reason this reminds me of the Beautiful Creatures books and movies. Old secrets, new crushes, dark magic, openly gay teen, I'm in.
Pairing: M/M
And all the rest!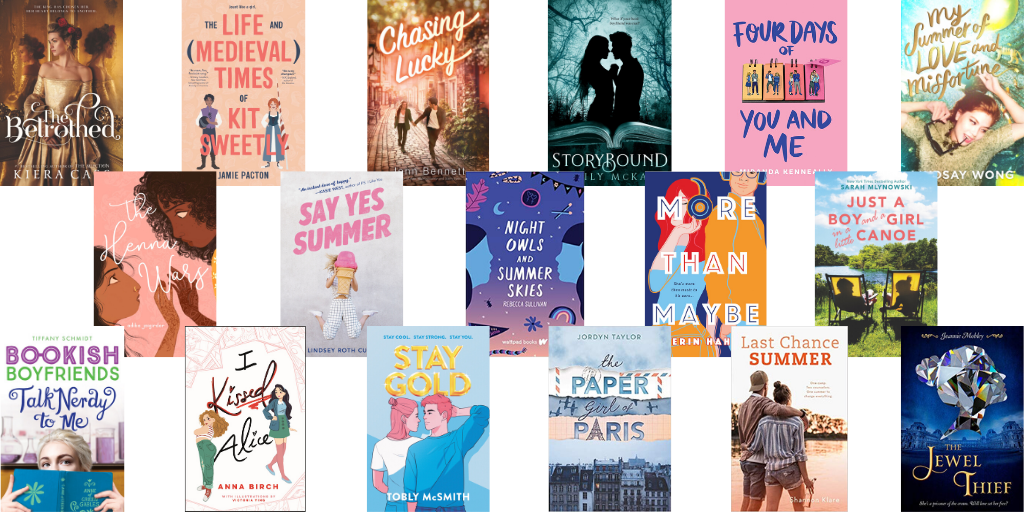 May 5 - The Betrothed, by Kiera Cass - F/M
New from author of The Selection series.

May 5 - The Life and (Medieval) Times of Kit Sweetly, by Jamie Pacton - F/M
Ren Faire romance!

DELAYED: November, 10, 2020 - May 5 - Chasing Lucky, by Jenn Bennett - F/M
Former best friends, New England setting, family bookstore, second chances.

May 5 - Storybound, by Emily McKay - F/M
She enters a book she's always loved and finds romance with her "book boyfriend."

May 5 - Four Days of You and Me, by Miranda Kenneally - F/M
Told in four days over the course of four years of class trips.

DELAYED - June 2, 2020 - May 5 - My Summer of Love and Misfortune, by Lindsay Wong - F/M
A Chinese-American teen is sent to stay with her extended family in Beijing for the summer.

May 12 - The Henna Wars, by Adiba Jaigirdar - F/F
Two teen girls/henna artists in a school business competition. Childhood friends.
May 12 - Say Yes Summer, by Lindsey Roth Culli - F/M
An ambitious teen decides to say yes to adventure for the summer.

DELAYED: June 30, 2020 - May 12 - Night Owls and Summer Skies, by Rebecca Sullivan - F/F
A teen falls in love with her camp counselor. (Hoping this is super not creepy.)

DELAYED: July 21, 2020 - May 12 - More Than Maybe, by Erin Hahn - F/M
A song-writer/podcaster and a music blogger secretly crushing on each other.
May 12 - By the Book, by Amanda Sellet - F/M
Teen girl tries to use 19th century lit to prepare for high school and relationships. It doesn't go well.
May 19 - Date Me, Bryson Keller, by Kevin van Whye - M/M
A boy must date someone new each week (on a dare) so another boy asks him and they start dating.
May 19 - Just a Boy and a Girl in a Little Canoe, by Sarah Mlynowski - F/M
Romance between a camp counselor and the camp sailing instructor.

May 19 - Talk Nerdy to Me, by Tiffany Schmidt - F/M
Rule follower and class clown opposites attract romance with books and science fair competition.

DELAYED: July 28, 2020 - May 26 - I Kissed Alice, by Anna Birch - F/F
Enemies-to-lovers rom-com with unknowing fanfic collaborators who are competing in school.
May 26 - Stay Gold, by Tobly McSmith - cis f/trans m
New kid at school and a cheerleader who has sworn off dating for her senior year.
May 26 - The Paper Girl of Paris, by Jordyn Taylor - F/M
Historical/dual-timeline romance with one character in WWII Paris and granddaughter in present-day.
DELAYED: July 21, 2020 - May 26 - Last Chance Summer, by Shannon Klare - F/M
Sheriff's daughter messes up and is sent to be a camp counselor. Enemies-to-lovers.
May 26 - The Jewel Thief, by Jeannie Mobley - F/M
Wrongfully imprisoned girl and the scribe taking down her story. Hope Diamond, 17th century Paris.
June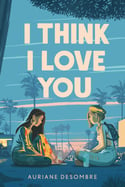 DELAYED - Sept. 14, 2020 - I Think I Love You, by Auriane Desombre - June 2
Suzanne: Enemies-to-lovers f/f rom-com at a film festival! Give me now. If you're a print reader, this is being released as a paperback original, something I wish more YA publishers would do. $9.99 instead of $17.99!
Pairing: F/F
You Should See Me in a Crown, by Leah Johnson - June 2
Andrea: Ahem. "Becky Albertalli meets Jenny Han in a smart, hilarious, black girl magic, own voices rom-com by a staggeringly talented new writer." This is two girls running against each other for prom queen and falling in love. And a queer black teen girl is the main character yesss
Pairing: F/F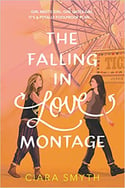 The Falling in Love Montage, by Ciara Smyth - June 9
Andrea: As I'm sure is evident by the many movie references I've made in this list alone: I love movies. I grew up on rom-coms and carefree teen coming of age stories. I'm very excited for this!
Suzanne: The montage in the middle of a rom-com is totally my favorite part. In between the meet cute and the big misunderstanding is the sweetness! So for them to re-enact all of their favorite movie montage dates is perfection. And of course they're going to fall in love, because how could they not?
Pairing: F/F
And all the rest!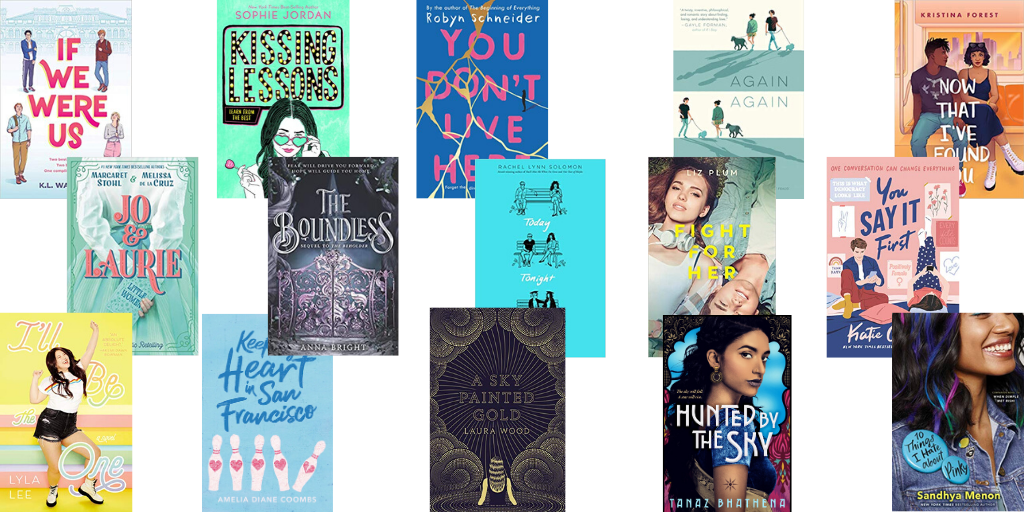 June 2 - If We Were Us, by K.L. Walther - M/M and F/M (two couples)
Best friends, one falls for BFF's brother, the other for the new guy at school.

June 2 - Kissing Lessons, by Sophie Jordan - F/M
Sort of themed like the Netflix show "Sex Education," a teen teaches others how to attract guys.
June 2 - You Don't Live Here, by Robyn Schneider - F/F
Bisexual coming of age story! Looks like on-page dating both f/m and f/f.

June 2 - Again, Again, by E Lockhart - F/M
Maybe this is like Groundhog Day but teen romance? Go read the blurb.

DELAYED - August 25, 2020 - June 2 - Now That I've Found You, by Kristina Forest - F/M
"...about searching for answers, love, and your eccentric grandma in all the wrong places."
June 2 - Jo & Laurie, by Melissa de la Cruz and Margaret Stohl - F/M
What if Jo and Laurie from Little Women actually had an HEA?

June 2 - The State of Us, by Shaun David Hutchinson - M/M
Sons of the Democratic and Republican presidential nominees. "Scheming third-party candidate."
June 9 - The Boundless, by Anna Bright - F/M
Book 2 in alt history duology that's like The Selection crossed with The Odyssey.
DELAYED - July 14, 2020 - June 16 - Today Tonight Tomorrow, by Rachel Lynn Solomon - F/M
Rival overachievers! Takes place over the course of 24 hours.

DELAYED - March 9, 2021 - June 16 - Fight for Her, by Liz Plum - F/M
Underground fighting? IDK, you can read the blurb if you want.

June 16 - You Say it First, by Katie Cotugno - F/M
Another one of those "both sides" romances. Long distance, phone calls, senior year.

June 16 - I'll be the One, by Lyla Lee - F/M
Skye wants to be the first plus-sized K-pop star, enters a competition, falls for her competitor.

DELAYED - July 14, 2020 - June 23 - Keep My Heart in San Francisco, by Amelia Diane Coombs - F/M
Former best friends team up to save her family's failing bowling alley business.

June 23 - A Sky Painted Gold, by Laura Wood - F/M
1929 historical, "Gatsby-esque" setting with glamour and secrets.

June 23 - Hunted by the Sky, by Tanaz Bhathena - F/M
Fantasy romance with medieval India setting, revenge, rebellion, secrets!

DELAYED - July 21, 2020 - June 30 - 10 Things I Hate About Pinky, by Sandhya Menon - F/M
An enemies-to-lovers romance between a teen activist and a buttoned-up mama's boy.

One quick note - a bunch of these books are published by imprints of Macmillan which is currently still putting limits on library purchases.
That's it for April, May and June 2020 YA Romance! If you like these lists, check out our Jan-March list here.
***
What YA Romances are you excited to read?