It's April 7 and I've got the April TBR post up! Yes, it's still a week late but I'm taking my wins where I can these days.
I'm excited to wrap up school for the year and get my hands in the soil. It's been a long winter and I think we all need to touch some grass.
This post contains affiliate links.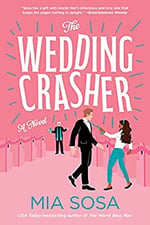 The Wedding Crasher, by Mia Sosa - April 5

The USA Today bestselling author of The Worst Best Man is back with another hilarious rom-com about two strangers who get trapped in a lie and have to fake date their way out of it...
Just weeks away from ditching DC for greener pastures, Solange Perreira is roped into helping her wedding planner cousin on a random couple's big day. It's an easy gig... until she stumbles upon a situation that convinces her the pair isn't meant to be. What's a true-blue romantic to do? Crash the wedding, of course. And ensure the unsuspecting groom doesn't make the biggest mistake of his life.
Dean Chapman had his future all mapped out. He was about to check off "start a family" and on track to "make partner" when his modern day marriage of convenience went up in smoke. Then he learns he might not land an assignment that could be his ticket to a promotion unless he has a significant other and, in a moment of panic, Dean claims to be in love with the woman who crashed his wedding. Oops.
Now Dean has a whole new item on his to-do list: beg Solange to be his pretend girlfriend. Solange feels a tiny bit bad about ruining Dean's wedding, so she agrees to play along. Yet as they fake-date their way around town, what started as a performance for Dean's colleagues turns into a connection that neither he nor Solange can deny. Their entire romance is a sham... there's no way these polar opposites could fall in love for real, right?
***
Why I Want to Read It - Okay, I already read this one. But I loved it. I wrote a little over on Instagram. If you like fake dating, this is the book for you.

Buy a copy: Amazon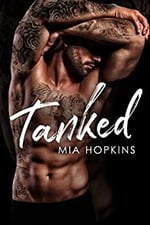 Tanked, by Mia Hopkins - April 26
A fighter without a purpose. A crusader with nothing to lose. Can she trust him with her heart, or is he just another lost cause?
Angel
By day, I do all the grunt work at my family's struggling L.A. brewery. By night, I blow off steam at an underground fight club. I never thought the pandemic would bring Deanna Delgado back into my life—the woman who ghosted me three years ago after one unforgettable night. But the brewery needs a miracle to survive. And that miracle could cost me the only person who's ever had faith in me.
Deanna
My family calls me an idealistic do-gooder, but I see a better, brighter future for my community. My biggest problem? I've just lost the job I love. To ease my pain, I've hooked up with Angel Rosas, the filthy-sweet one-night stand who's somehow dropped back into my life. There's so much more to Angel than he lets on. Is he the man I can trust with my body and my heart? Or is he just another lost cause?
***
Why I Want to Read It - This series follows three brothers and this is the third one! I loved the first two in the series - Mia Hopkins has a real skill for writing both pants and heart feelings. I'm anticipating angsty goodness.

Buy a copy: Amazon

Also out this month (beware, not all are romance!):
All titles in red are links to Amazon. Check out the full list here.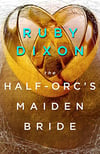 April 1 - The Half-Orc's Maiden Bride, by Ruby Dixon
April 1 - Kink Camp: Hunted, by Adriana Anders
April 5 - Fool Me Once, by Ashley Winstead
April 5 - Boss Witch, by Ann Aguirre
April 5 - Hotel Magnifique, by Emily J. Taylor
April 5 - Sense and Second-degree Murder, by Tirzah Price
April 5 - The Silent Unseen, by Amanda McCrina
April 5 - The Date from Hell, by Gwenda Bond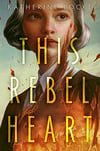 April 5 - This Rebel Heart, by Katherine Locke
April 5 - Heartbreak Symphony, by Laekan Zea Kemp
April 5 - Sari, Not Sari, by Sonya Singh
April 5 - Reputation, by Lex Croucher
April 5 - Belle Morte, by Bella Higgin
April 5 - Nothing Burns as Bright as You, by Ashley Woodfolk
April 5 - Business Not As Usual, by Sharon C. Cooper
April 5 - She Gets the Girl, by Rachael Lippincott & Alyson Derrick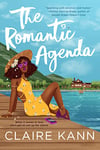 April 5 - To Marry and to Meddle, by Martha Waters
April 12 - The Romantic Agenda, by Claire Kann
April 12 - No Rings Attached, by Rachel Lacey
April 12 - Chef's Kiss, by Jarrett Melendez (Graphic Novel reviewed here)
April 12 - Greener Pastures, by Aurora Rey
April 12 - With a Twist, by Georgia Beers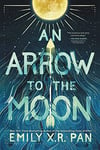 April 12 - An Arrow to the Moon, by Emily X.R. Pan
April 12 - Demon Hunting with a Southern Sheriff, by Lexi George
April 19 - Go Hex Yourself, by Jessica Clare (This was a 2 star read for me.)
April 19 - Star Bright, by Susannah Nix
April 19 - The No-Show, by Beth O'Leary
April 19 - Sofi and the Bone Song, by Adrienne Tooley
April 19 - Part of Your World, by Abby Jimenez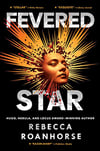 April 19 - Fevered Star, by Rebecca Roanhorse
April 19 - The Drowning Summer, by Christine Lynn Herman
April 19 - Debating Darcy, by Sayantani DasGupta
April 19 - My Sister's Big Fat Indian Wedding, by Sajni Patel
April 19 - Flirting with Fate, by J.C. Cervantes
April 26 - The Other Half of the Grave, by Jeaniene Frost
April 26 - In the Face of the Sun, by Denny S. Bryce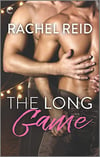 April 26 - The Long Game, by Rachel Reid
April 26 - Summoning Up Love, by Synithia Williams
April 26 - The Bookshop Rescue, by Rochelle Alers
April 26 - Nettle & Bone, by T. Kingfisher
April 26 - Partner Track, by Cat Wynn
April 26 - Book Boyfriend, by Kris Ripper
April 26 - Birds of California, by Katie Cotugno
April 26 - All the Duke I Need, by Caroline Linden
Reminder: all of these books are collected in a list over at Amazon for your convenience.
What April books are you looking forward to reading?
***
If you appreciate our content and wish to support the site, please consider using the affiliate links in this post and below for your shopping needs. As always, you are welcome to leave us a tip on Ko-Fi!
Support Love in Panels