A long time ago (five days ago) in a distant land (another blog post), we reviewed Melonie Johnson's debut novel, Getting Hot With the Scot.
In case you missed our review, however, today we've got an excerpt and an audio clip to share with you!

Melonie herself is narrating the audiobooks! Here's a taste:
Want more?
Here's an excerpt. (PDF)
AND EVEN MORE
You can win a signed print copy OR an audiobook copy of the book! Open until May 14th. You may enter for both, but you'll only be able to win one ;)
Rules! US only, must be 18+. Void where prohibited, don't cheat, etc. We are not being compensated for this giveaway, copies will be provided by the author.
Good luck!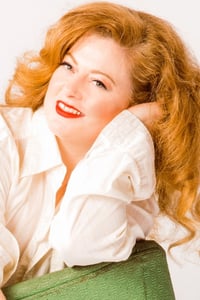 About Melonie Johnson:
A Star Wars junkie and Shakespeare groupie who quotes both Yoda and the Bard with equal aplomb, award-winning author Melonie Johnson—aka #thewritinglush—is a two-time RWA Golden Heart® finalist who loves dark coffee, cheap wine, and expensive beer. And margaritas. And mimosas. And mules. Basically any cocktail that starts with the letter m. She met her future husband in that most romantic of places—the mall—when they were teenagers working in stores across the hall from each other. They went on to live happily ever after in the suburbs of Chicago with two redhead daughters, a dog that's more like a small horse, and a trio of hermit crabs. After earning her Bachelor of Arts magna cum laude from Loyola University Chicago, Melonie taught high school English and Theatre in the northern Chicago suburbs for several years. Now she writes smart and funny contemporary romance and moonlights as an audiobook narrator under the pseudonym, Evelyn Eibhlin.
Keep up with the author:
Website - Twitter - Instagram - Facebook
SMP Romance Website: https://heroesandheartbreakers.com/